Some websites are click-baiting their content, leading to some confusion for visitors that came from Google search results. Although you can remember the website name and avoid those websites altogether, there's a simple way to block certain websites from appearing from the search results.
Many browser extensions were designed to tackle this issue. You can point to certain websites to make them hidden when they are supposed to show on search results. This is so effective if you want to avoid shady, untrusted websites with nasty propaganda in mind.
While the browser extensions in this category of purpose are quite flooded, I've found one that simple and easy to use. And there is also another trick that could work on mobile devices as well.
#1 How to block a website from Google search result with uBlacklist
1. Get uBlacklist here and click Add to Chrome (for Firefox, click here).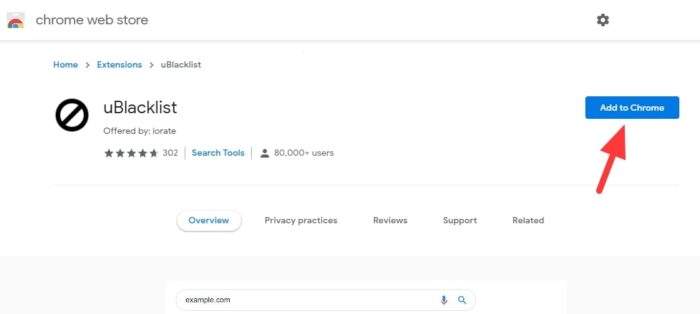 2. Hit Add extension.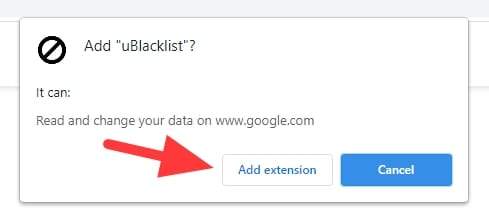 3. Click on the Extensions button, then pin uBlacklist. This will make it easier to block a website.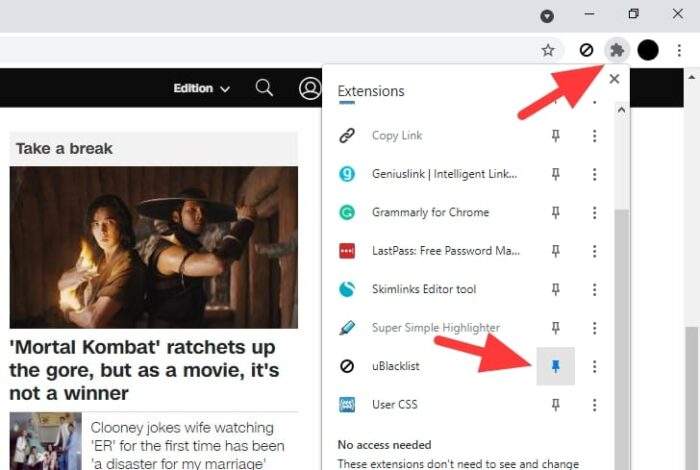 4. Now visit a website you want to make it disappear from search results, click the uBlacklist icon, then Block.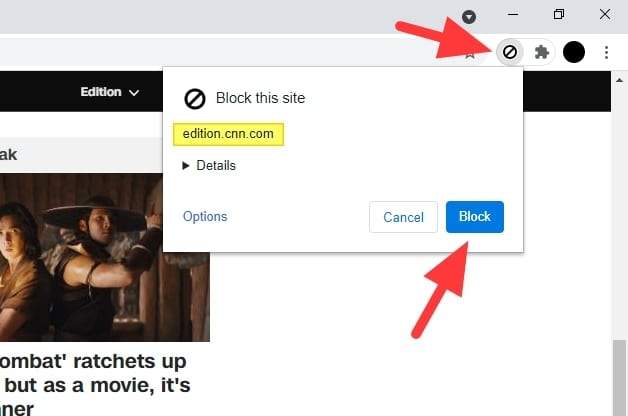 Alternatively, you can click Block this site when the site is appearing on a search result to instantly hide it.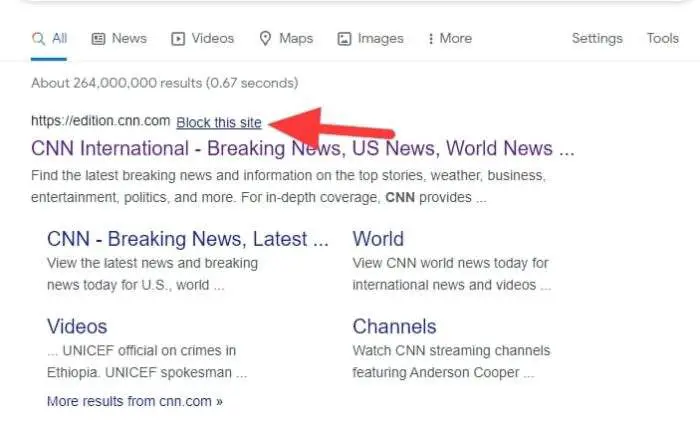 5. Try to search something on Google and see if the website has been blocked. The extension will let you know how many pages have been blocked within a search result.

Albeit being primarily a simple extension, uBlacklist comes with a handful of extra features you might be interested to try. Just click on the extension's icon, and click Options.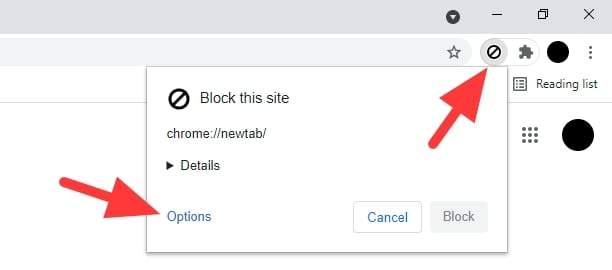 From there, you can manage the blocked URLs, enable/disable certain search engines, change the appearance, and even synchronize between devices through a cloud.
#2 Hide a website from Google using a search operator
We can add a special character to our search query to exclude some words from being indexed. This trick also works for blocking a website from the search result.
The special character you need is a negative sign (-) next to the website URL you want to avoid. For example, here I want to see the news about Covid-19 cases in India, but don't want to see stories from cnn.com, so the query would look something like this: India covid -cnn.com.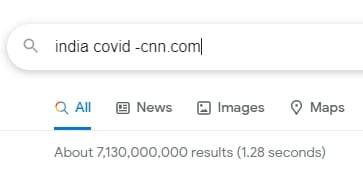 This is the result before I'm using a special character on my keyword. Notice that cnn.com is among the top results.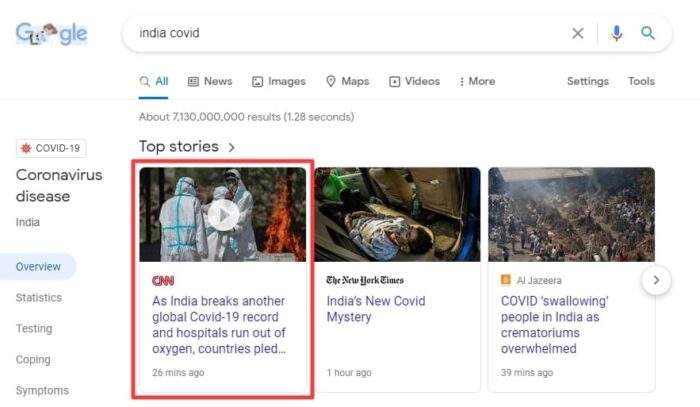 And this is the result when cnn.com is excluded.
Of course, this method is far from practical. But being able to use this on any devices and most search engines might be a plus point.