The "Downloads" folder on Chromebook is used to store files gathered from the internet as well as screenshots and screen recordings you might have created. Over time, this folder will get convoluted and it's not easy to find the item you are looking for. That's why it needs to be cleaned up once in a while.
In this article, you will learn how to quickly delete all files in the Downloads folder. The following is based on ChromeOS version 107 running dark mode. But rest assured it would be more or less the same with other versions. With that said, here's the guide.
PS: It goes without saying that this process will remove all of the files within the folder. Make sure to take out any files that are regarded to be important.
PSS: This article covers a guide to deleting files in the Downloads folder, not deleting the folder itself as the directory is impossible to delete.
1. First off, click the Launcher icon at the bottom left of the screen.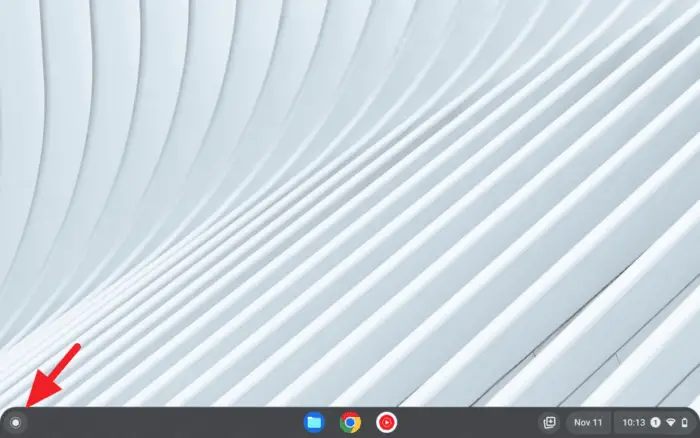 2. Find and open the app called Files.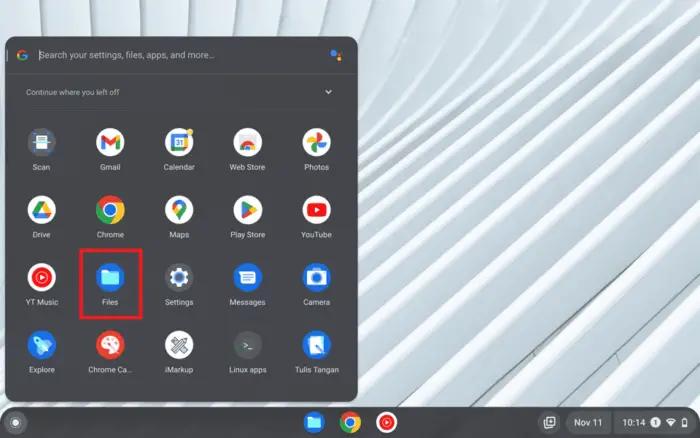 3. Next, go to Downloads.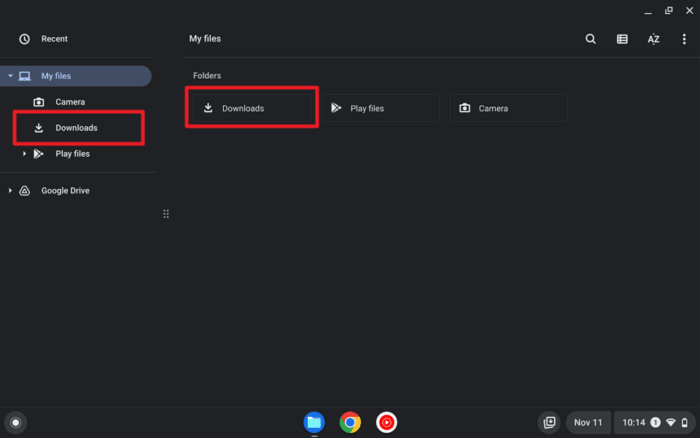 4. Then, click the three-dot icon (More…) in the upper right corner.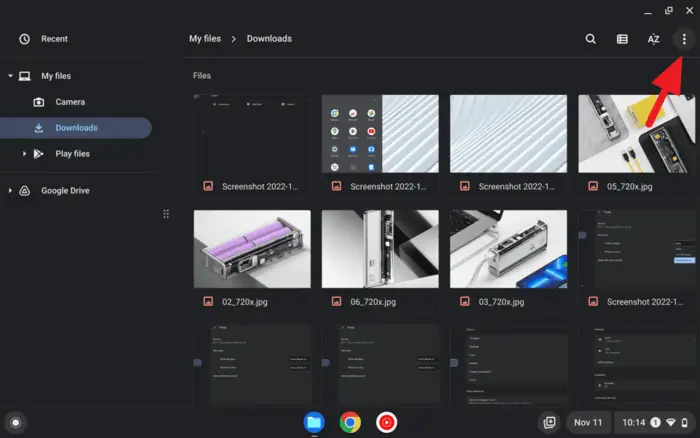 5. Click Select all or you can also press Ctrl+A on the keyboard to achieve the same result.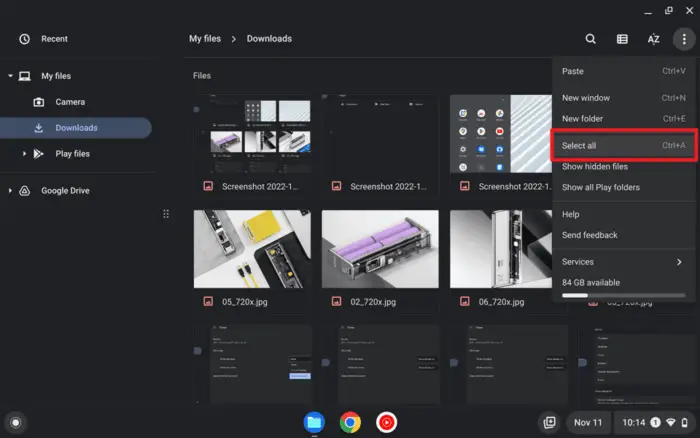 6. After all the files are selected, click the Delete button which is symboled by a trash can icon.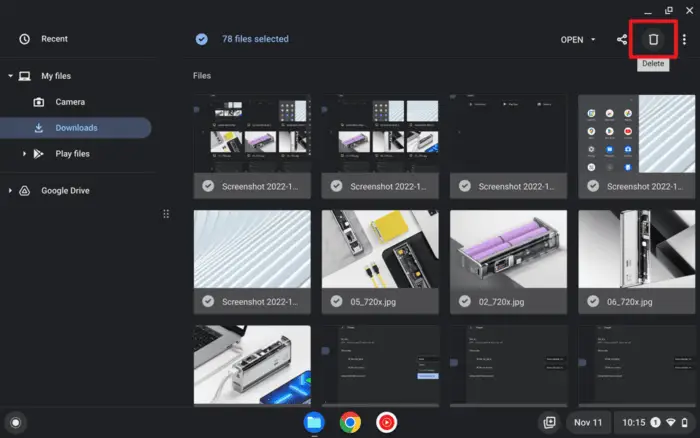 7. To confirm the action, click Delete.
8. Done. All Downloads have been deleted.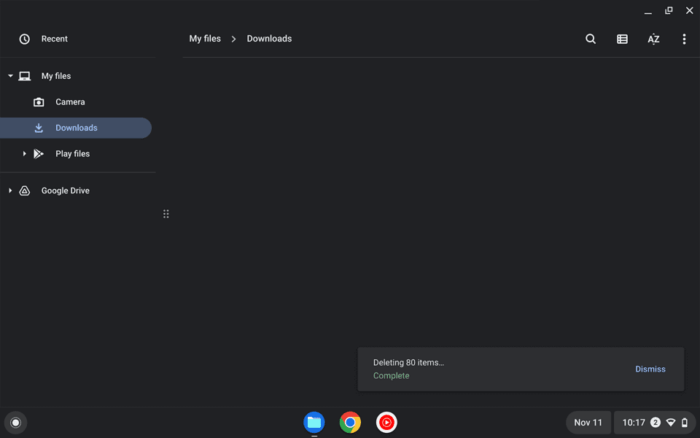 By the way, all the commands like "Select all" and "Delete" can be accessed via a file's context menu. To get that, you need to know how to perform right-click on Chromebook.
And that's it. Keeping the Downloads folder clean not only removes clutter but also makes sure you will always have enough storage space for something new (given Chromebook's rather limited space estate).