It's common to see Chromebooks shipped with a mere 64GB of storage or even less on the budget models. This lack of storage encourages the device owner to periodically remove unused documents and files. Among these, apps are perhaps the ones with massive footprints, and deleting them could free up some scarce storage space.
Right out of the box, Chromebooks have some pre-installed apps that you probably never used and maybe, never will. Instead of leaving them unused, it is always a better idea to uninstall them.
And here are the guides to delete apps on a Chromebook. These guides should work on both tablet mode and keyboard mode.
How to delete apps on your Chromebook
1. Open your Chromebook, tap the Launcher button.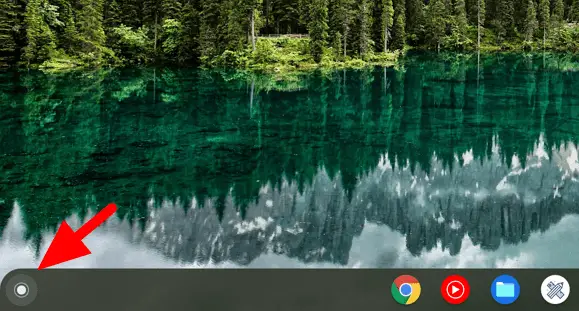 2. Then expand the Launcher view.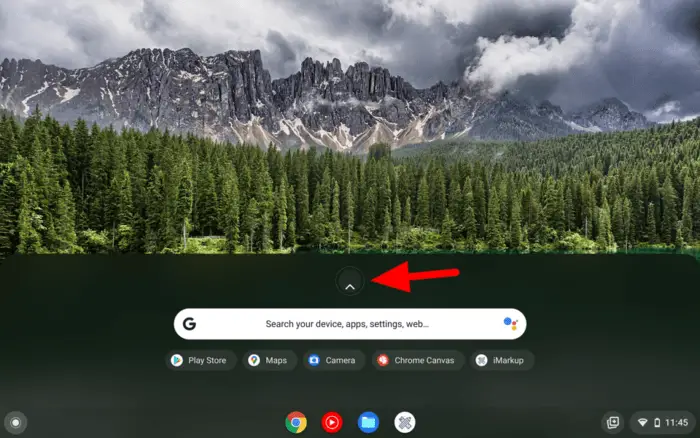 3. You will see a menu of installed apps.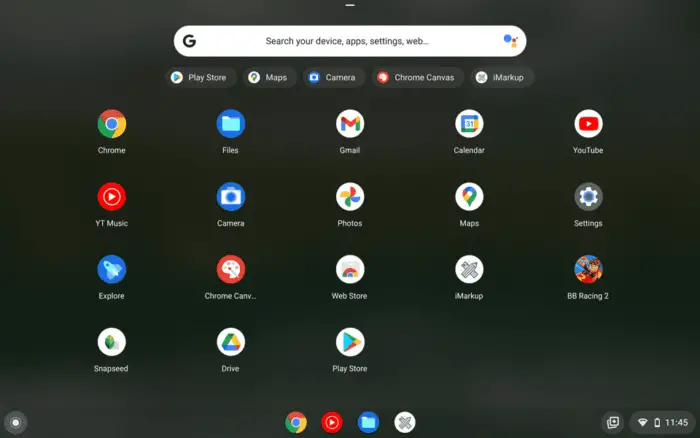 4. On tablet mode, tap and hold an app to show the context menu. For the keyboard mode, press Alt and click simultaneously. If you are using a physical mouse, use the right-click. And then, select Uninstall.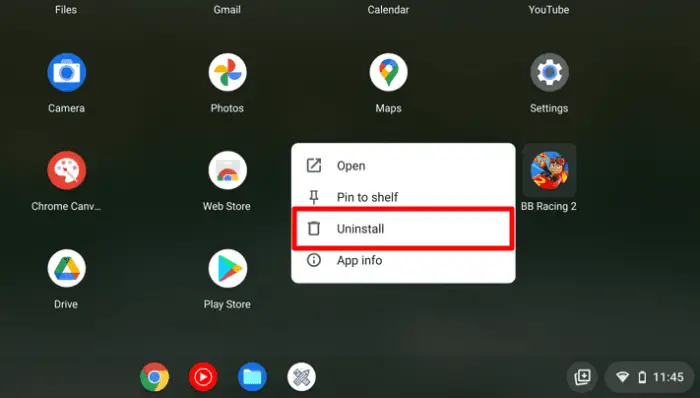 5. Select Uninstall again to remove it from the device.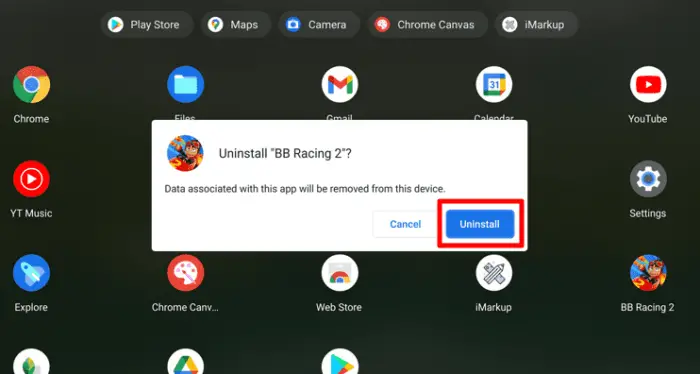 How to delete apps via Google Play Store
To see a complete list of apps on a Chromebook, Google Play Store is the best place to find them as some apps are hidden from the Launcher menu. Additionally, it shows the size each app takes and whether a new update is available.
With the Play Store, you can even sort of uninstalling default apps like Gmail, Calendar, YouTube, etc, but it comes with some asterisks that I would explain later. For now, follow these steps to uninstall apps through Play Store.
1. Open Play Store.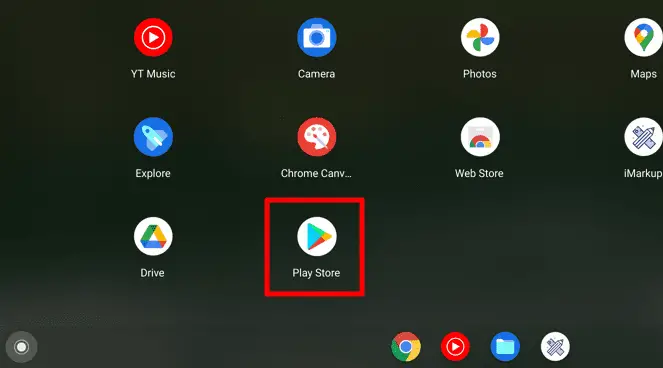 2. Tap your profile photo on the top right side.
3. Then select Manage apps & device.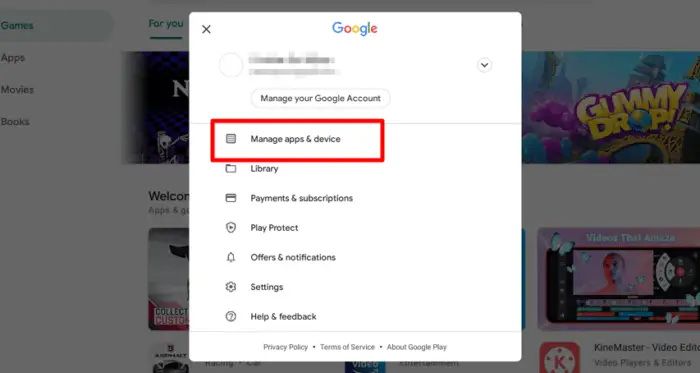 4. Under the Manage tab, navigate to the app you want to uninstall.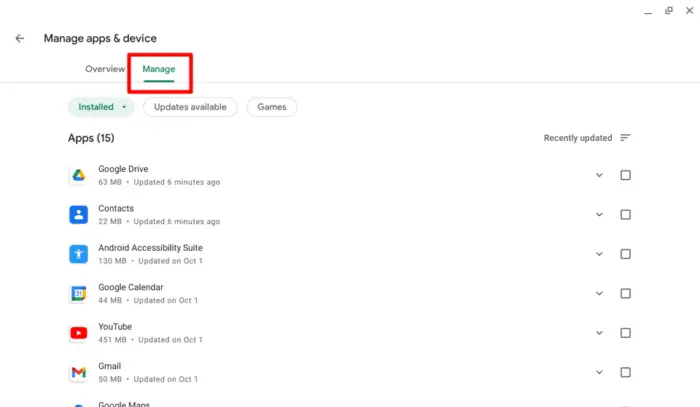 5. Hit the Uninstall button.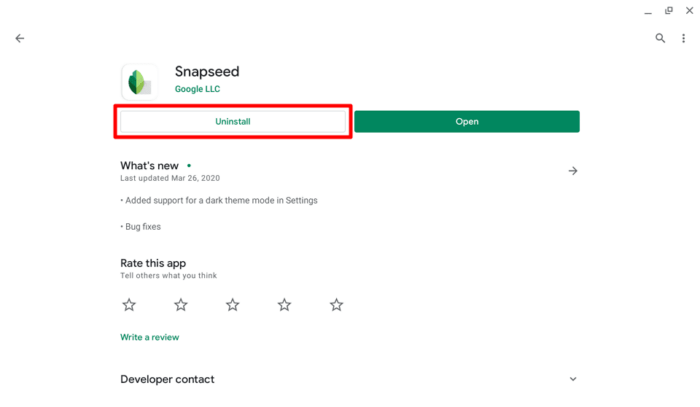 6. Again, hit Uninstall to confirm the removal.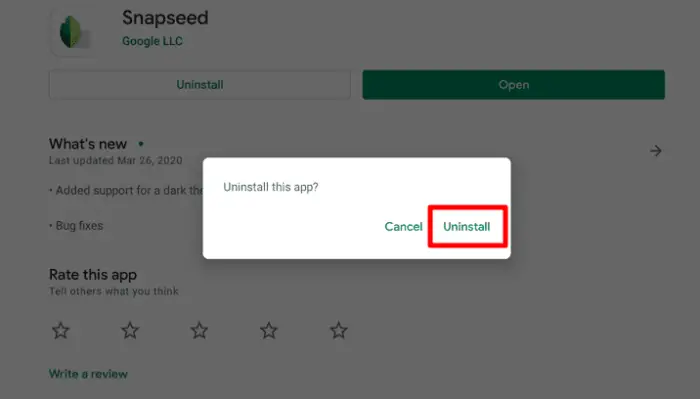 Not all apps can be removed
As mentioned before, deleting default apps comes with asterisks. Although you may uninstall them, what you did was just deleting the latest update of it. The apps would still exist on the device and can be found on the Launcher menu. You may open and use the app normally again as it will automatically download (update) the necessary components to work.
In other words, uninstalling default apps is actually just deleting the user data and other secondary files, the core files, on the other hand, would remain intact. Still, their size is significantly reduced after being uninstalled. Just be sure you are not using the apps in the future to prevent them from re-downloading the update.
---
If the available storage is on the verge of full and there is nothing else you can do to free up some space, consider subscribing to a cloud storage service like Google Drive as it is deeply integrated with Chrome OS. Another alternative is by inserting an SD card into the Chromebook or moving insignificant files to an external SSD.