Different operating systems will always mean different ways to get things done. ChromeOS look and feel a lot more minimalistic than popular operating systems like Windows 10. This makes certain activities like organizing files may feel unfamiliar initialy. But it's safe to say that this platform is designed to be as begineer-friendly as possible.
If have had take tons of photos or taking screenshots on your Chromebook, the chance is the device is running low on storage. Some solutions, like uploading them to the cloud and utilizing an external storage drive, may sound viable, but it requires money to get it done. Therefore, it would be wise to just clean unused or ugly images from your Chromebook tablet/laptop.
In this guide, I will walk you through how to delete one or multiple images from a ChromeOS device, no matter the brand. At the end of the tutorial, you will learn the process and expect more free storage available on the device.
Here we go.
Delete images using File Manager
1. On your Chromebook, click the Launcher icon at the bottom left corner. Then open Files or other file manager apps.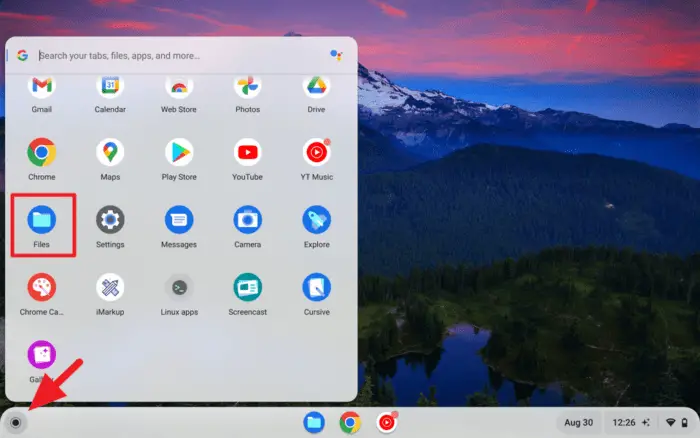 2. Navigate to the directory or folder that contains the images you want to delete.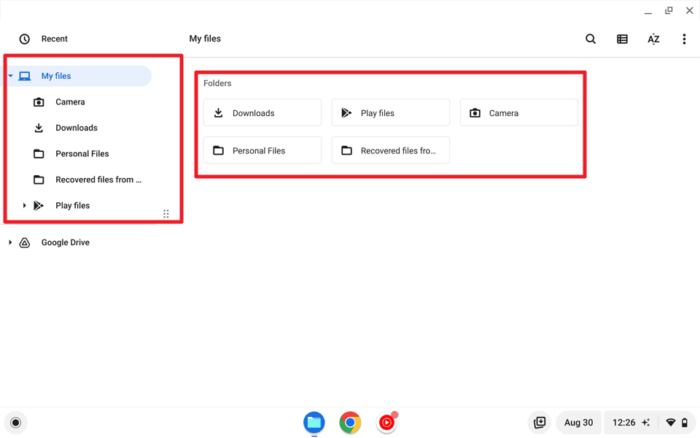 3. Select the image file by clicking on its name. Once selected, you may click on the trash icon to delete it.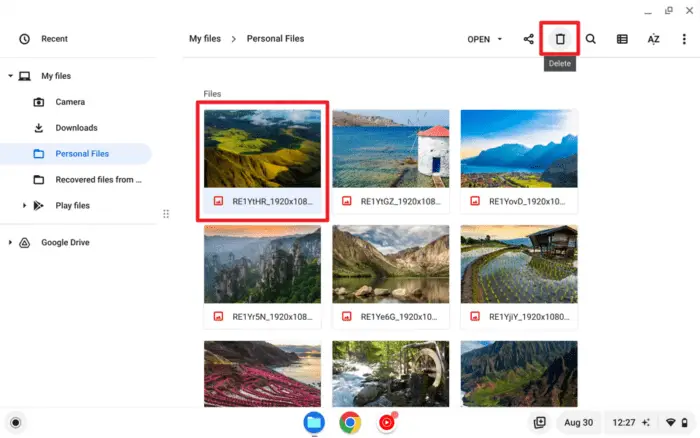 4. Or, if you are a fan of a context menu, the Delete option is also available when you right-click on the image.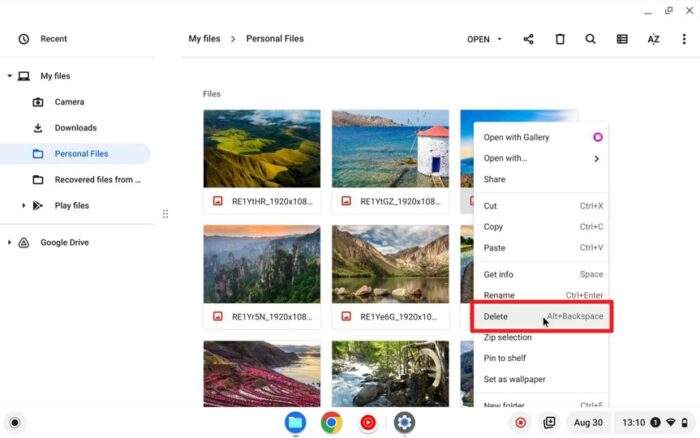 5. If you wish to select multiple items, press and hold the Ctrl key and click on each image before deleting them.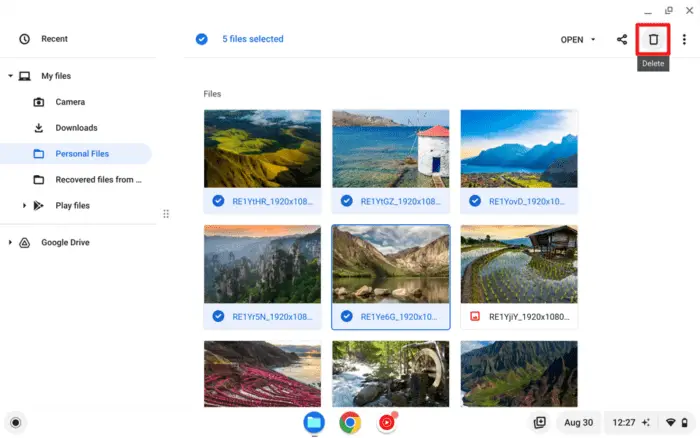 6. Finally, click Delete to confirm the action.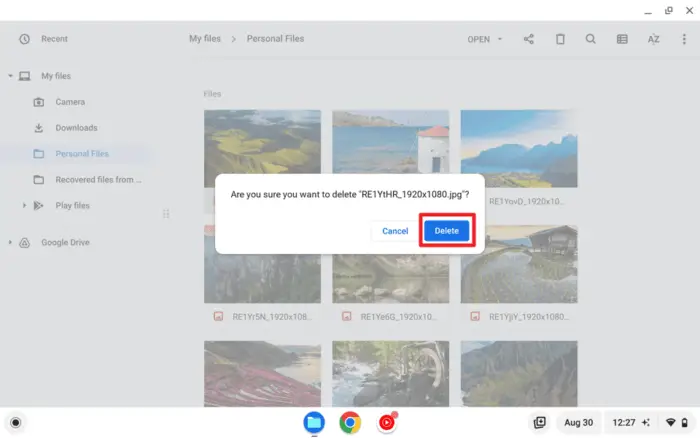 Delete images using Gallery
Most Chromebook devices come with Gallery, an app that lets you preview the whole image and perform some light editing when needed. Additionally, you may decide to delete the picture while previewing it. Here's how.
1. Open an image by double-clicking on it. You can also select it first and then go to Open > Open with Gallery.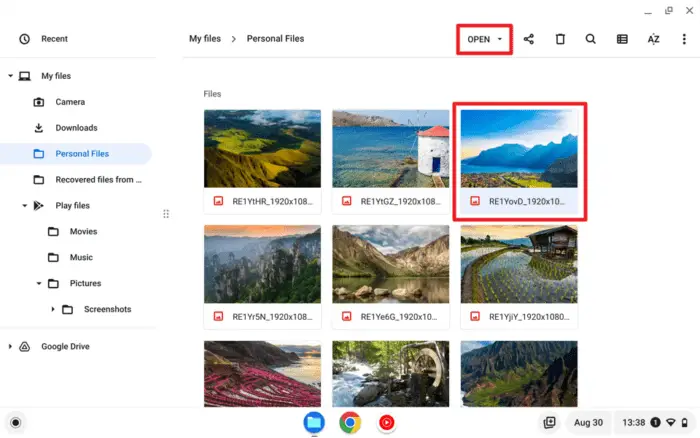 2. Click the trash icon above to delete the image.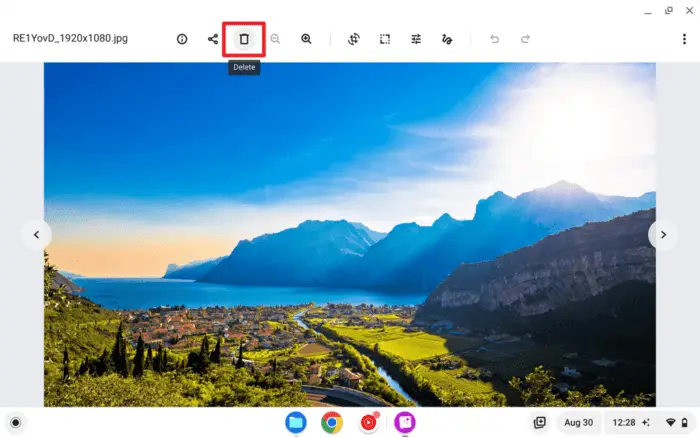 3. To confirm the action, click Delete.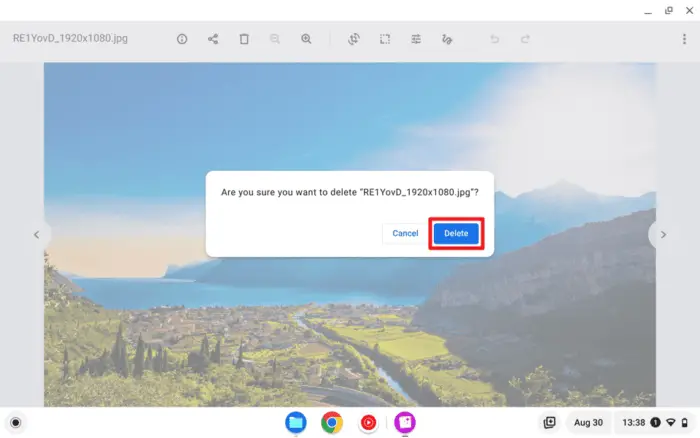 There you have it, a simple way to delete images from your Chromebook. To see how much free space you gained after removing those items, go to Settings > Device > Storage management. Removing a significant number of photos could improve the available space.
By the way, the guide I explained above is not only for images but pretty much other file formats, including videos, archives, documents, and even folders. See if you could further clean up unused stuff from your Chromebook and give it more breathing room for later use.