Selecting an area of a picture is arguably the most important part of editing in Photoshop before we can apply some effects, like isolating the background, adding a border, or making the area appears glowing.
With plenty of selection tools in Photoshop, all of them will show you some moving dashes around the selected object. It is a way for the program to tell you that the area is ready to be separated from the rest of the layer.
But when done, the selection mark might still be visible and some features can't be used when a certain area is selected. Therefore, before you can proceed to the next editing process, you need to deselect it.
Here are a few ways to deselect in Photoshop.
#1 Deselect by double-clicking on any area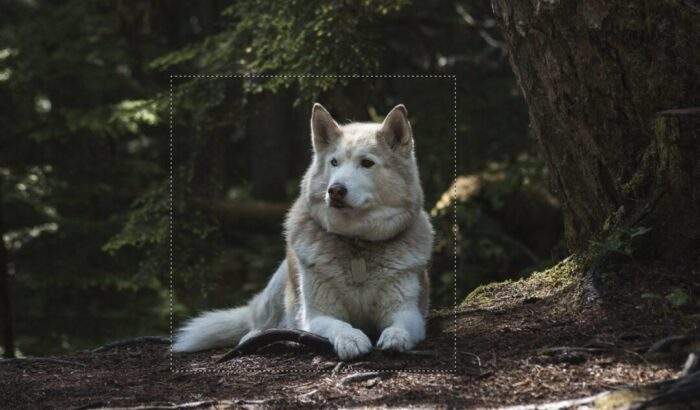 Clicking the left mouse button twice in quick succession will quickly deselect a selection. It's highly recommended to perform this outside the selected area to avoid an accidental move.
Additionally, this method is only possible when a selection tool like Marque, Lasso, etc is being used. Other tools, like Move Tool and Gradient Tool, for example, won't let you deselect with a double-click.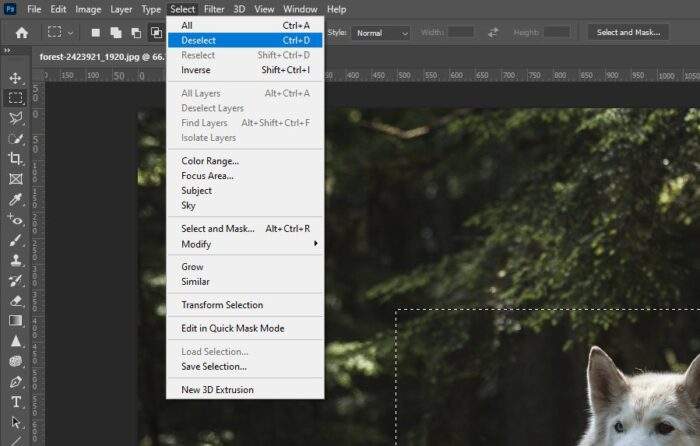 If you are a fan of Photoshop menus, the 'Deselect' option is easy to spot under the 'Select' menu.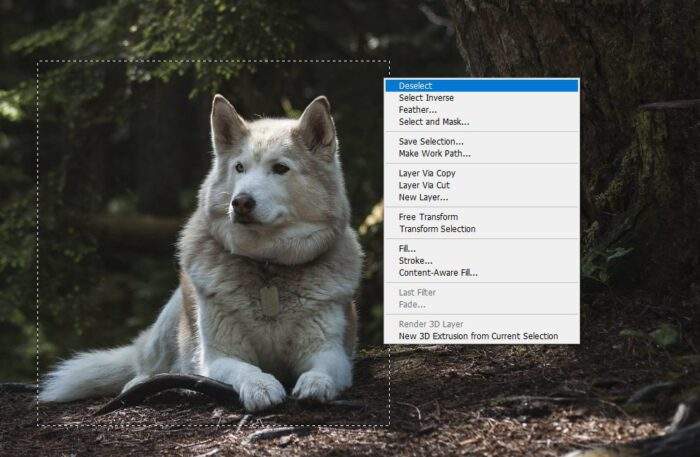 Right-clicking on a selection would also reveal the 'Deselect' option.
#4 For instant access, just press the Ctrl+D shortcut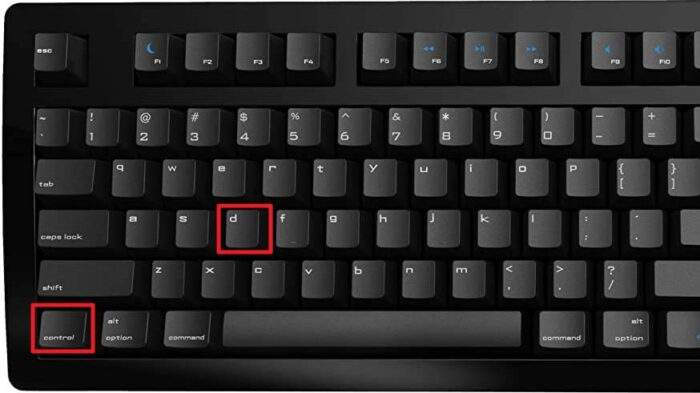 For those looking to work fast by utilizing various keyboard shortcuts, Ctrl+D (Command+D on Mac) is the quickest way to deselect in Photoshop.
Lastly, if you changed your mind and need the selection back, just go to Edit > Undo Deselect or press Ctrl+Z.