At first, they seem to be harmless, but then suddenly your phone is filled with notifications that barely have any value for your life. And that's the compromise of using some services, they are doing that to increase engagement rate without respect to a peaceful mind of each individual.
YouTube is not an exception, especially if you subscribed to a channel and enable the notification. Every time they uploaded a video, you will get notified via email and push notifications on your phone.
It can be quite annoying and perhaps, unnecessary. So, to fix that, we can filter what notifications we want to receive and what we don't want to see. Here's how.
#1 How to stop email notifications on YouTube desktop
1. Click on your profile picture, select Settings.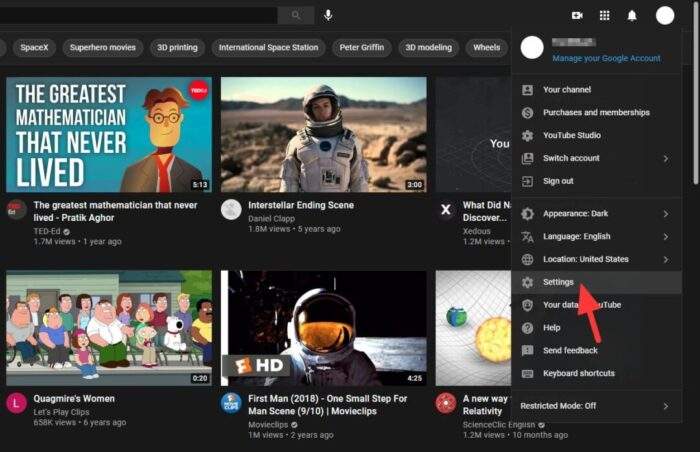 2. On the left side, click Notifications.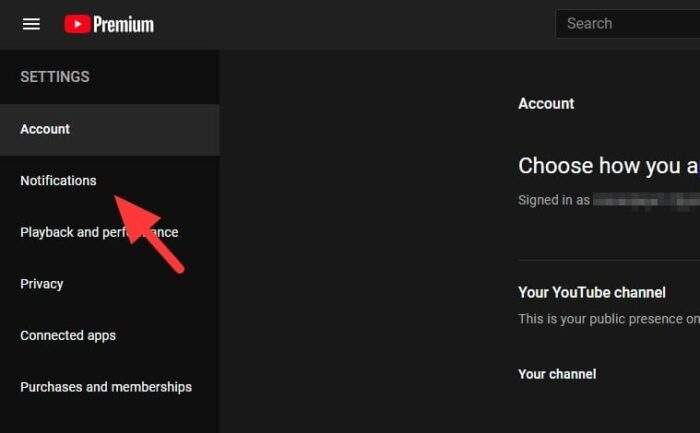 3. Now, adjust what notifications you want to receive or opt-out.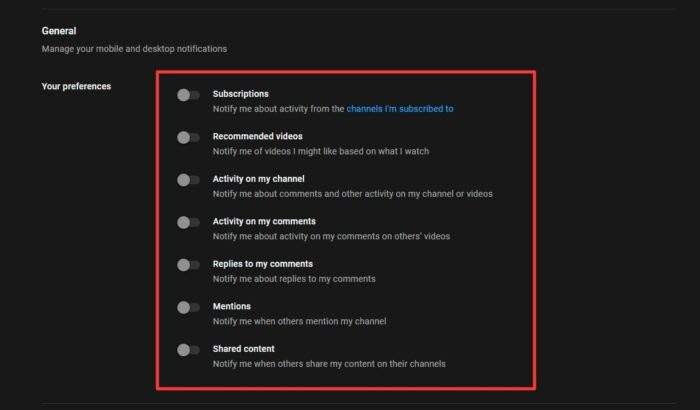 4. You may also further reduce the notifications about your channel. But YouTube may still send you important emails.

#2 How to stop YouTube mobile notifications
1. Run YouTube app on your phone, tap your profile picture, and hit Settings.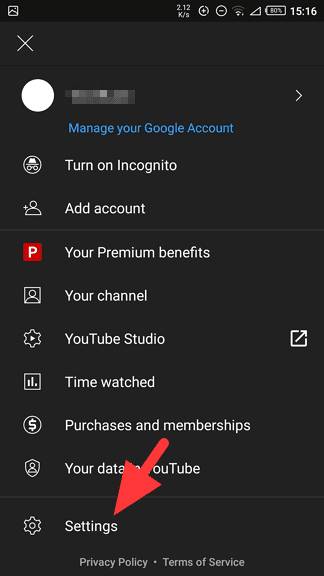 2. Select Notifications.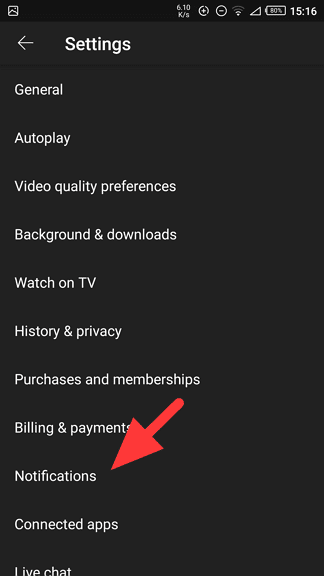 3. Turn off notifications you don't want to receive.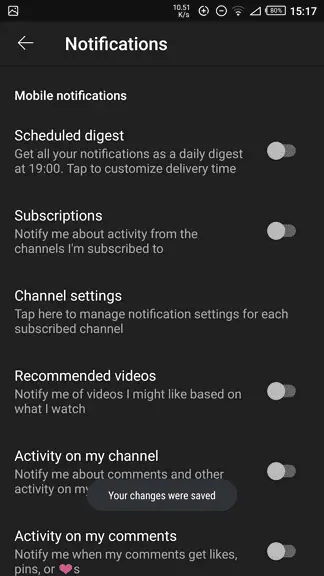 ---
Now, your desktop computer and mobile phone are free from YouTube emails and push notifications, well at least from less important ones. YouTube may keep you informed about account security, privacy, announcement, and other essential changes.