Gaming mice are generally designed to deliver a higher responsiveness level than traditional ones. But, how can really we know if one mouse is better than the other? Do you really need to buy a new gaming mouse to be able to get a better experience at competitive games?
Before you answer that question, you need to know the responsiveness level of the mouse you are currently using. That way, you will get a better sense to what upgrade needed to keep up with your playing style.
This guide will help you measure the mouse responsiveness.
1. Go to the Mouse Rate Checker page.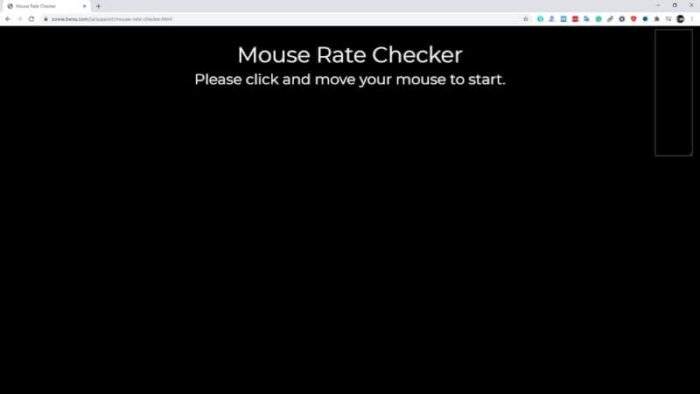 2. Click to start and move the cursor as fast as you can.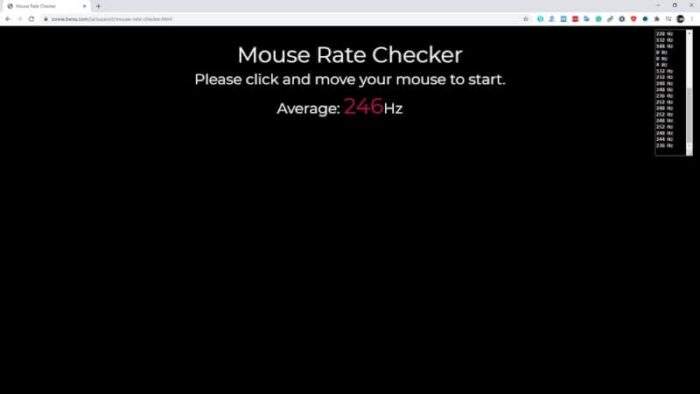 3. The number on the screen tells how many cycles the mouse has detected. Then, you can work on the formula to measure the responsiveness level or delay when you click until it registers by the system.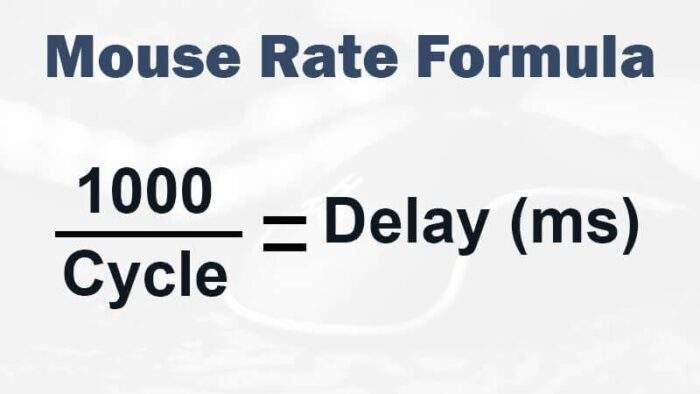 For example, my mouse works at a maximum of 250 Hz which means there are 4 milliseconds of delay. The typical cycle is 125 Hz or equivalent to 8 ms of delays. Most gaming mice these days generally advertised as 1000 Hz or 1 ms which extremely responsive.
If you are lucky, your mouse manufacturer may have a tool to 'overclock' the cycle and reduce the latency. But if it doesn't, and you need a faster mouse, then there are plenty of affordable gaming mice on the market.