Media Access Control or known as MAC is used as a client identifier in a network such as WiFi, Bluetooth, and Ethernet. This MAC address is represented by a string of letters and numbers that is assigned every time a new device is connected to a network.
And given the fact that Chrome OS is heavily focused on a cloud experience, a stable and well-working connection cannot be compromised. Even for a device targeted to the general public, Google is making sure all network-related information is always within reach to ease a troubleshooting process.
In this article, I'm going to show you how to find MAC address on your Chromebook laptop.
Find MAC address on Chromebook via Settings
1. Tap the clock on the lower right corner, and then go to Settings.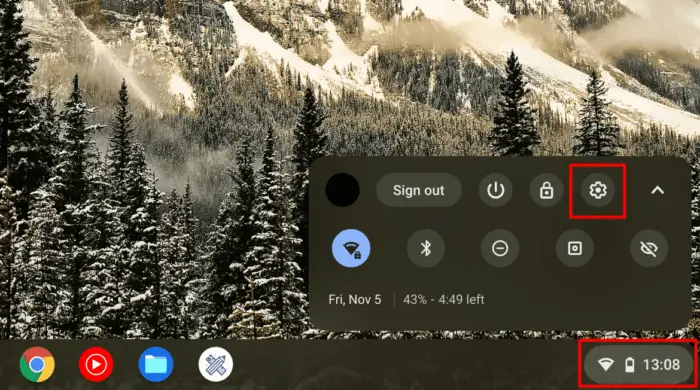 2. Under the Network menu, click Wi-Fi.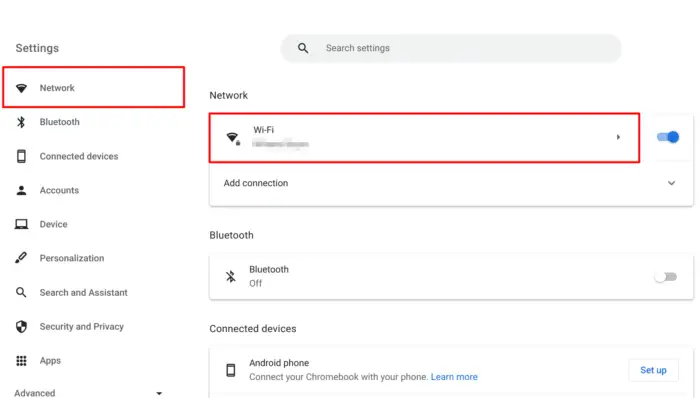 3. Select the connected network or one that was connected under Known networks.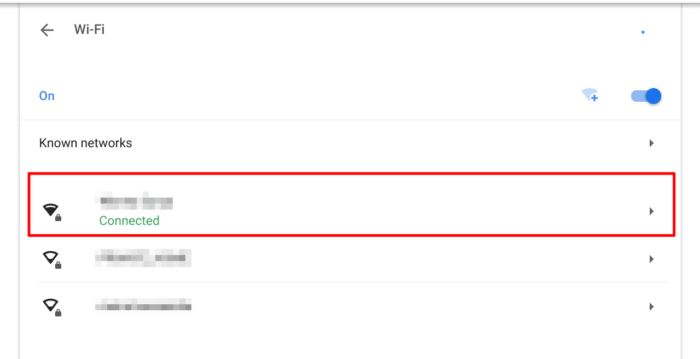 4. Expand the Network menu.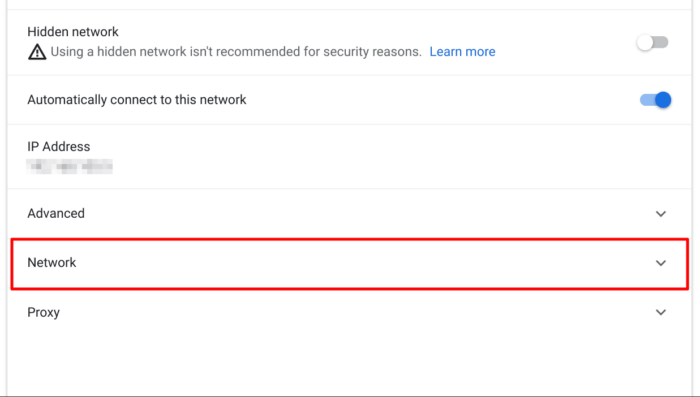 5. You will find the MAC address at the bottom row.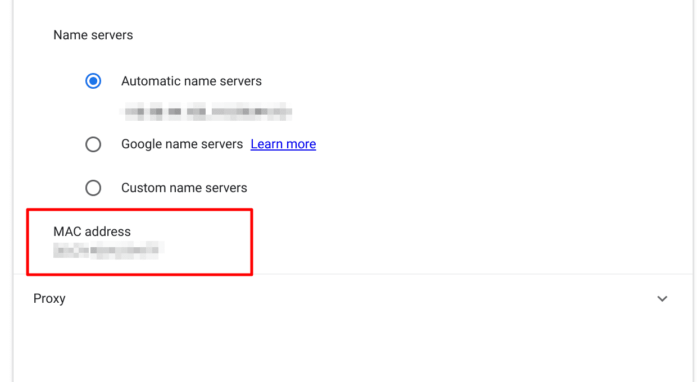 This section of Chrome OS Settings provides detailed information on any given connection. It has SSID, BSSID, security type, frequency, IP address, gateway address, and more. However, in case you need extra details, using a third-party app from Google Play Store may be helpful.
Find MAC address using IP Tools
The app that I'm recommending in this guide is IP Tools: IP Geolocation and Network Insights, issued by BigDataCloud.com. It has no ads, is completely free, comes with a clean interface, and has a clear privacy statement. There are other similar apps, but so far I found non that can come up even close to IP Tools quality.
1. Launch Google Play Store on your Chromebook.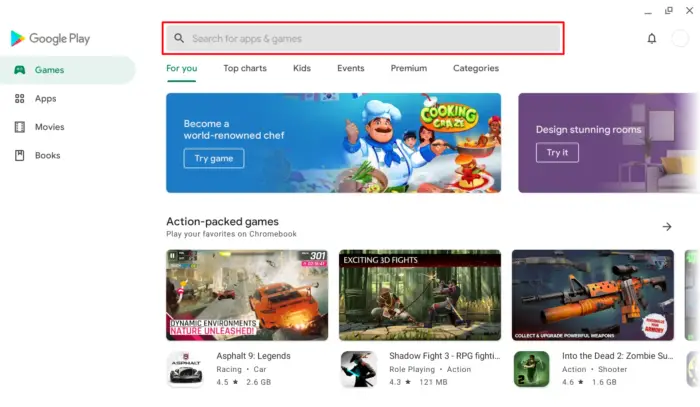 2. Find IP Tools by BigDataCloud.com and then Install it.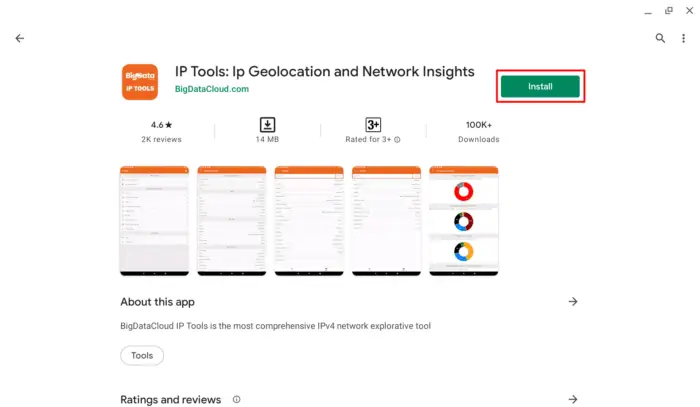 3. Once installed, Open the app.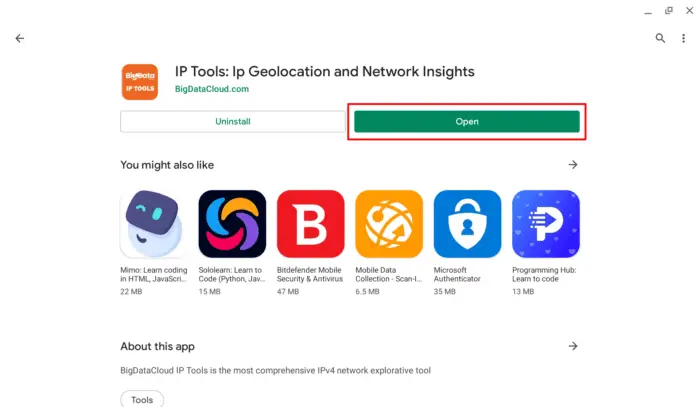 4. Navigate to My IP connectivity.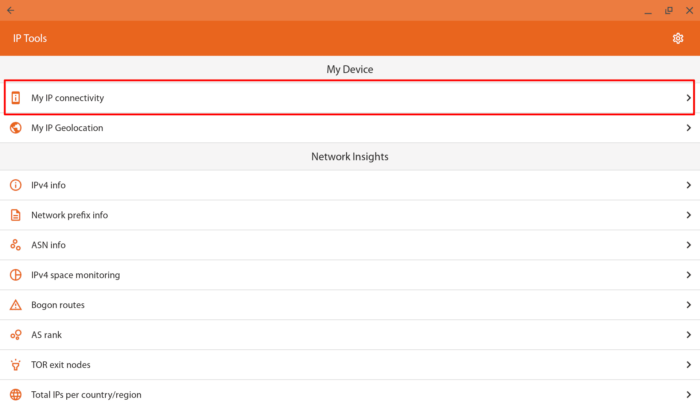 5. You will find the MAC address along with other network information.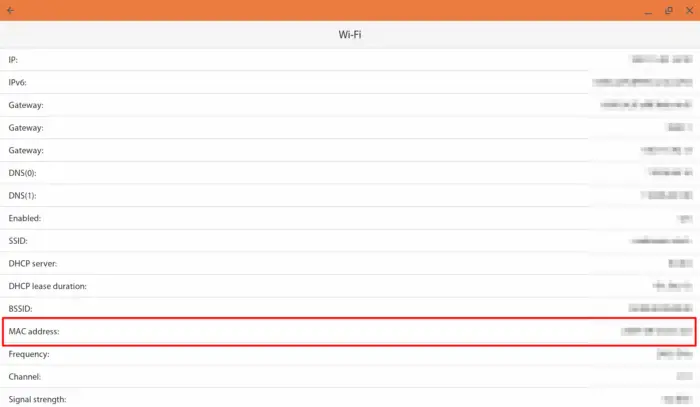 And that's how to find MAC address on a Chrome OS device. Just a quick reminder; MAC address is supposed to be private (and has to remain so), never share it with other parties unless when it's absolutely necessary and you trusted them.