Unlike Windows and Android where each generation can be recognized by a number next to it, Chrome OS doesn't have a specific naming system that is easy to grasp. Instead, Chrome OS devices (Chromebook) will get their version number changed every time a new update is installed.
The version number is a bit mouthful, but from there, you can track what has been added, changed, and fixed from the operating system. The update detail is easily accessible on the Chrome Releases blog, or just type the version number on Google to get a quick result.
Here, you will learn how to see the Chrome OS version your Chromebook has. Additionally, we will look into the schedule when the device will no longer receive official updates from Google.
1. Click the clock and go to Settings.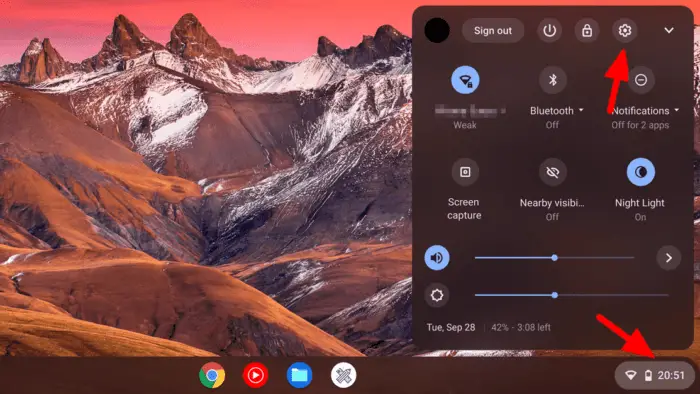 2. On the left menu, select About Chrome OS.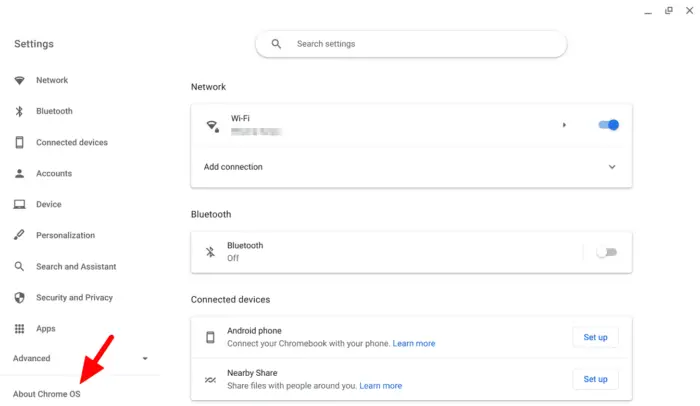 3. You will get the version number right away.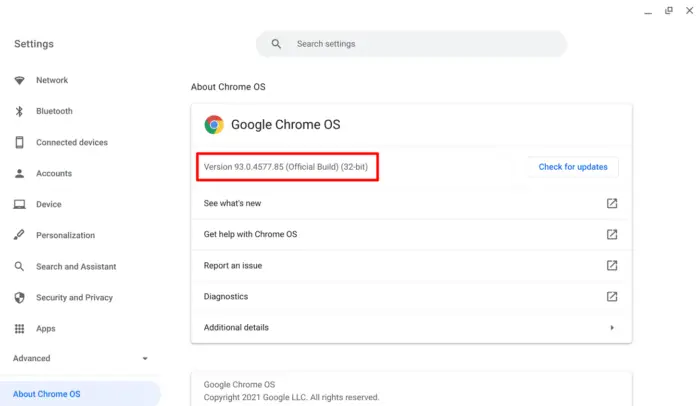 4. In case the system is updating, you have to wait until it finishes and restart the device to get the latest version.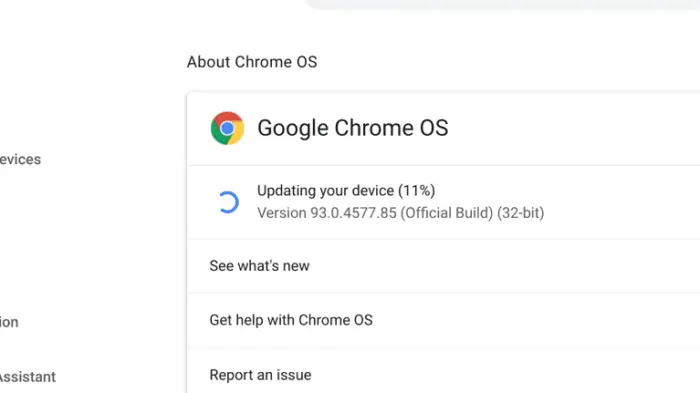 When my Chromebook will stop receiving updates?
Like many operating systems, Chrome OS will eventually stop supporting a particular model after the final update has date passed. After that, the device will only get minor security patches. Major updates, on the other hand, will be ceased.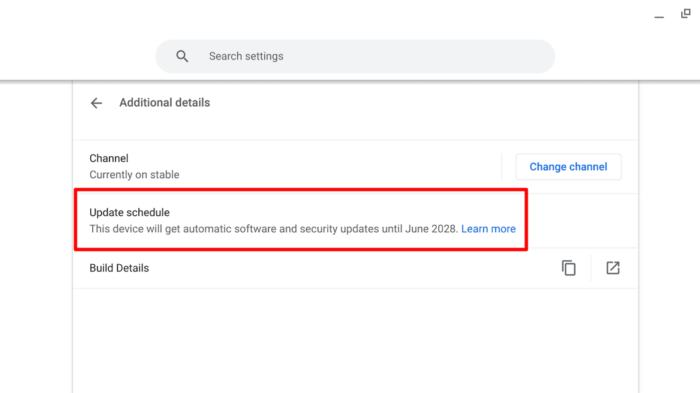 To see the final update schedule, go to About Chrome OS > Additional details. In my instance above, the device was released in 2020 and it will keep receiving software and security updates until June 2028 (again, about 8 years).
But, if history is anything to learn, we saw many operating systems get their life support extended. For example, Windows XP support which was originally ended in 2009 later was prolonged to 2014, and then once again to 2019. It's a logical move by the developer to keep the system safe and clean from bugs as there are tons of users still using it.
Perhaps, the same thing could happen to Chrome OS. So, for now, you don't have to worry about it. And if your Chromebook feels aging, try these simple tips to speed it up.