Since the beginning of its release, Chrome OS in the form of Chromebook laptops are focused to cloud computing to minimize processing power needed to run certain tasks. This approach helps the device to be lightweight, less powerful, and cheaper compared to the competition.
But this tradeoff may hurt the device after two or three years of use. Its rather weak processor and small memory start taking a toll when a new batch of app updates is installed. Newer apps are often larger and more power-hungry — something that sounds really scary for budget-oriented Chromebooks.
This could heat up the device, slow down the system, and consume more energy. To combat that, there are several steps you can follow to at least give your Chromebook another breath for its life.
#1 Stop sending usage data to Google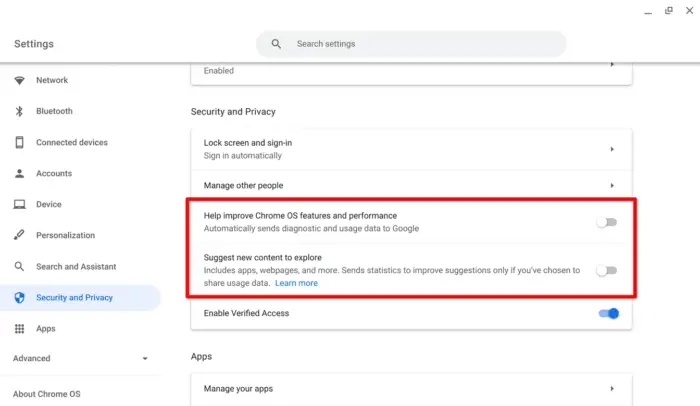 As you probably already know, Google loves learning about you to tailor a service that fits your need. Chrome OS is collecting diagnostic and usage data before sending it to Google. Even though small, this task is constantly running in the background, occupying some of the valuable computing power in the process.
If you don't like it, you may stop Chrome OS from collecting and sending data to Google. Here's how to disable it.
Go to the clock and select Settings
On the left menu, select Security and Privacy
Turn off Help improve Chrome OS features and performance
Optionally, turn off Suggest new content to explore
#2 Turn off or remove unused Chrome extensions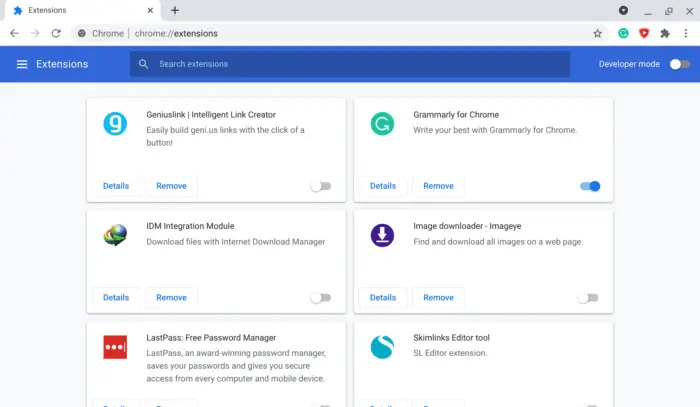 I'm sure that I'm not the only one who gets annoyed by the Chrome that launches automatically the second a Chromebook is turned on. It does not necessarily make the device slow, but rather the installed extensions will keep running even though you immediately exit the browser.
At this point, the only thing we can do is by turning off or removing unused extensions so they wouldn't be a burden for the hardware.
Go to Chrome's menu
Head to More tools > Extensions
Switch off unused extensions
Or Remove them
#3 Always keep your Chromebook updated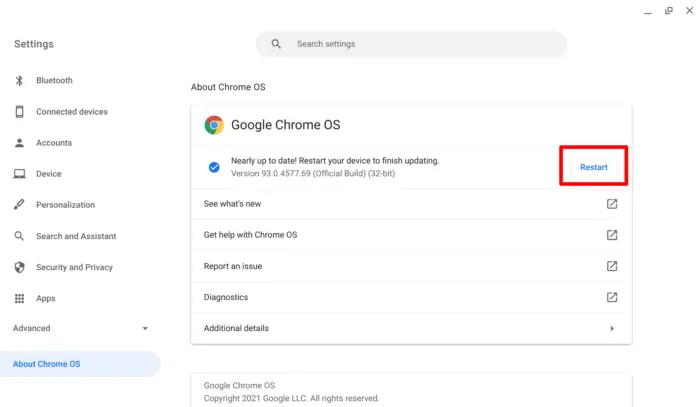 Your Chromebook is guaranteed to receive updates from Google roughly 8 years after the release of the device — that's a lot of time. The updates not only contain new features, security improvements, and bug fixes but also performance optimization that could help the device relevant over the years.
Even though the update runs automatically in the background, a barrier like 'metered connection' may inhibit the process. To get the update, follow these steps.
Click on the clock and go to Settings
On the left menu, select About Chrome OS
If update is available, click Update (and Restart)
Enjoy updated Chromebook
#4 Utilize Guest Mode for a cleaner experience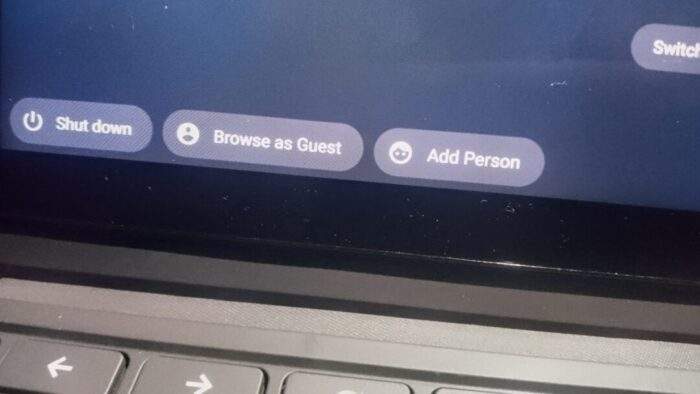 Although designed around a Google account, Chromebook does offer a clean, minimalist experience via its guest mode. What contains in it is rather limited, bland, and may not be very convenient for serious working. But for taking a quick selfie, checking the weather, and browsing in general, the guest mode could be faster since it employs smaller tasks than the regular profile.
The Chrome OS guest mode can be found on the login screen after turning on the device. From there, just select Browse as Guest to start using it.
#5 Use the OneTab extension to reduce browser tabs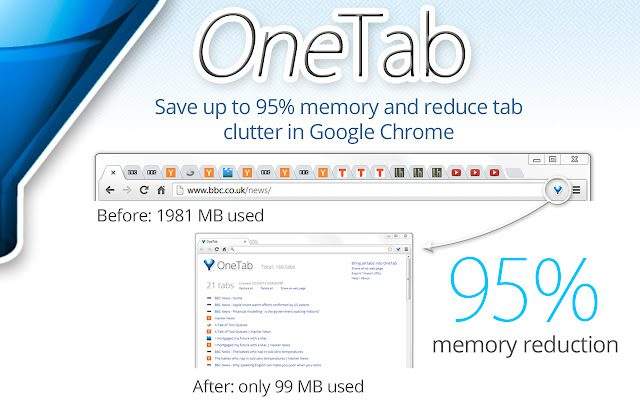 OneTab is a browser extension that has to be installed on your Chrome browser. It's essentially a drawer where you can store virtually, an infinite number of browser tabs, so they don't take too much memory. The extension only stores the page title and URL which can be revisited later.
This extremely popular extension can be found on its page in Chrome Web Store. You may install it to Google Chrome, Microsoft Edge, and other Chromium-based browsers.
#6 Kill unnecessary processes from task manager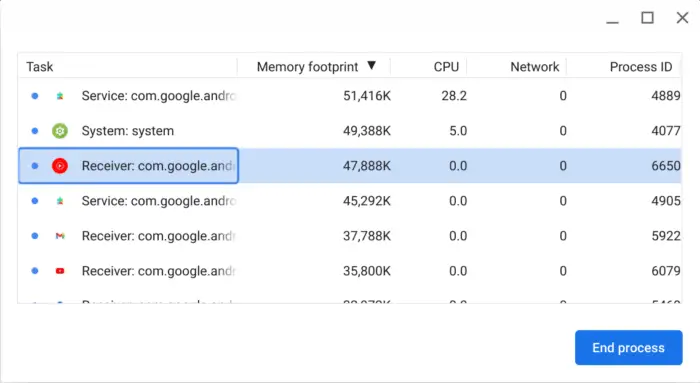 Similar to Windows, Chrome OS has its own task manager to manage services and apps that performing during a session. From here, you can see programs with the most memory footprint and CPU power which later can be killed if deemed no longer needed.
Press the Search and Esc buttons simultaneously
Select an app or service you want to stop
Click End process
If you accidentally turned off system processes, restarting the device will usually fix the problem.
#7 Don't go overly multitasking, Chromebook has its limit
This is the point that most Chromebook users have overlooked. As optimized as it is, Chromebook generally has smaller computing power and memory compared to Windows tablets in the same class. Chrome OS is lightweight, but then again, it's rather limited.
Therefore, be mindful of what and how many apps that you run at the same time. It's preferred to see a Chromebook as a secondary or companion device to your powerful desktop PC.
#8 Try 'Lite' or 'Go' version of your favorite apps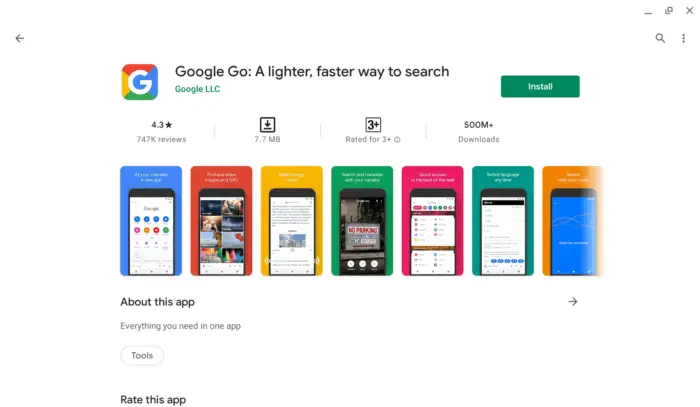 For those who are unfamiliar, Google has introduced the Go version for some of its apps. Gmail Go, Google Go, and Gallery Go to name a few, are designed for Android Go devices which in terms of power, is considerably weaker than the traditional Android counterparts. Therefore, Go apps are highly optimized to run with the smallest memory and processing footprint possible.
On top of that, many third-party developers also offer the Lite version of their native apps. The Lite version is generally smaller, consumes less bandwidth, and cut-down several features. But in return, you will get more or less the same basic experience but with significantly better performance.
---
Finally, one key point to remember is that Chrome OS is evolving rapidly, and there will be more apps demanding extra power for them to work smoothly. Albeit Google's secret recipe for optimizations, at some point, your Chromebook is reckoned not powerful enough to run the latest apps.
Perhaps, one final step to make a Chromebook faster is to ditch (resell or recycle) it in favor of a newer, flagship Chromebook that guarantees better performance and peace of mind over the years.