Just like Windows and Android, there are two kinds of Chrome OS with each divided by the CPU architecture; 32-bit and 64-bit. The CPU will always dictate what version can run on any device. This inevitably affects the experience users could get from their Chromebooks.
But unlike desktop PCs, most Chromebook manufacturers didn't disclose the full CPU specification in the spec sheet. Those who aren't tech-savvy find it difficult to conduct further research on the CPU architecture.
Thankfully, Chrome OS lets you see the operating system version which might imply the CPU architecture it runs on.
Why do 32-bit and 64-bit matter?
The 64-bit version is a successor to the older 32-bit. But that doesn't mean that 32-bit is obsolete. 32-bit is often used on a low-power device with a 32-bit CPU and no more than 4GB of memory whereas 64-bit is usually lived within the realm of high-end Chromebooks.
This differentiation led to some apps not being available on Google Play Store for some users. For example, 64-bit Chromebooks can comfortably run 32-bit and 64-bit apps while 32-bit Chromebook can only run 32-bit apps due to their hardware limitation.
How to check it on your Chromebook
1. Click the clock on the lower right corner.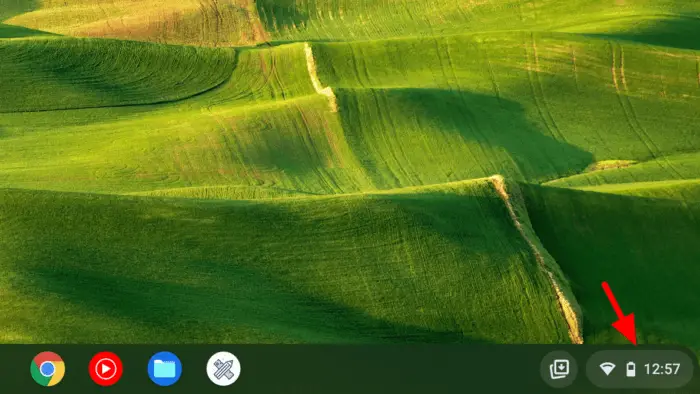 2. And then select Settings.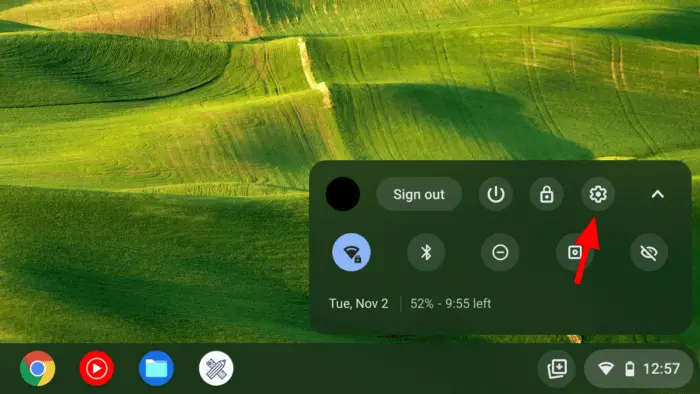 3. On the left panel, click About Chrome OS.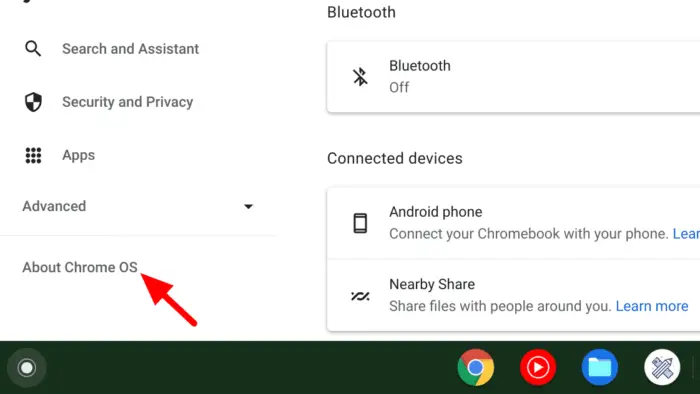 4. You can see whether the OS is 32-bit or 64-bit under the Version column.
Can I upgrade Chromebook 32-bit to 64-bit?
Most likely, no. The operating system version is tied to the CPU architecture. A 32-bit CPU can't run the 64-bit version of Chrome OS.
But even if your CPU turns out to be 64-bit but still running a 32-bit system, you just can't change whatever Chrome OS shipped with the device. The closest you can get is to install a 64-bit Linux distro, but with the expense of not having Chrome OS anymore.
There could be some tech enthusiasts that managed to upgrade their Chromebook to 64-bit with some hacking wizardry. But for most of us, we can't do anything but accept the state of the device.
After all, 32-bit Chromebook still runs perfectly well and won't be obsolete anytime soon as Google promises to keep sending updates for years to come.