Although very common and often overlooked, wallpaper is the first thing you would see when using the Chromebook. Showing a beautiful picture may boost your overall mood, reducing muscle tension, and increasing your physical wellbeing a second before start working.
That being said, it's a good idea to put a beautiful, eye-pleasing picture as the Chromebook wallpaper just to calm your mind before the hell of work you are about to endure.
Now, I'm going to show you how to change the desktop wallpaper on any Chromebook laptop/tablet — no third-party apps required.
1. First, we need to open a context menu on the desktop. For the tablet mode, tap and hold the screen. While for the keyboard mode, press Alt+click. And if you are using a regular mouse, just use the right-click.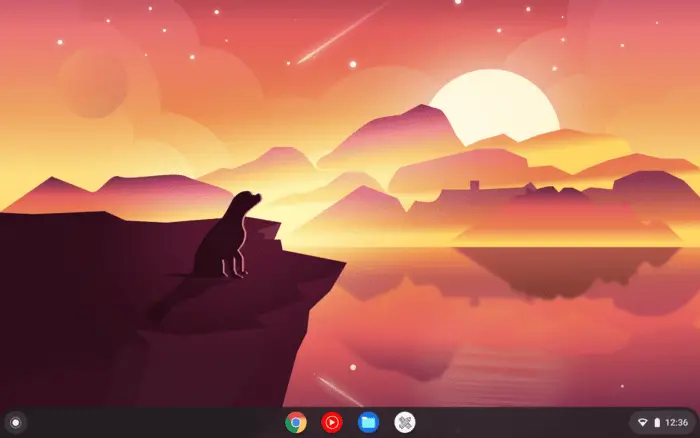 2. After the context menu showed up, select Set wallpaper.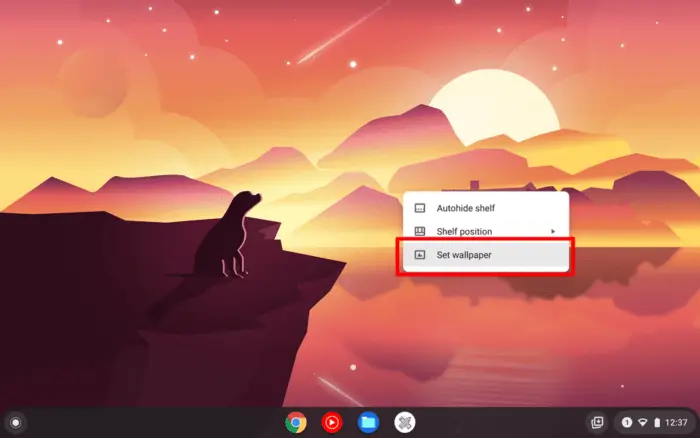 3. Navigate to the wallpaper category you want. You may also use your own photo under the 'My Images' menu.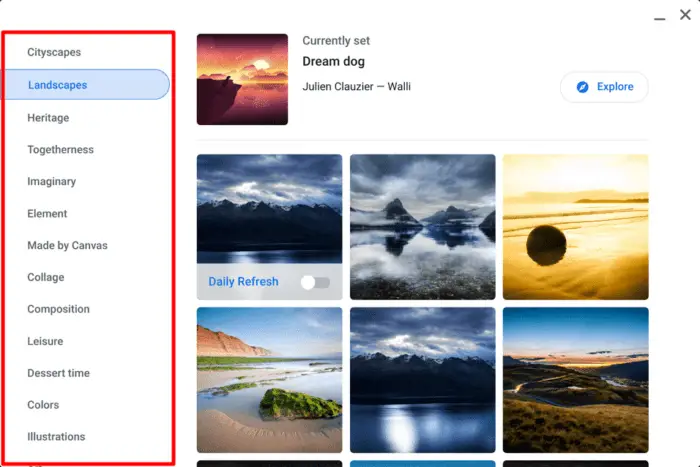 4. Find and tap a wallpaper that you found attractive. It should be immediately applied to the background.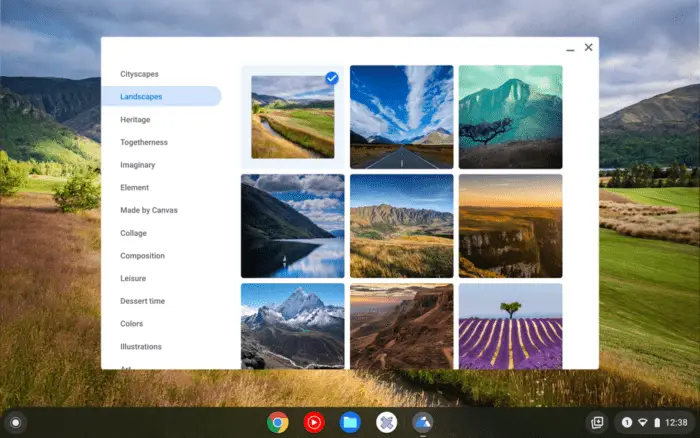 5. For some categories, it's possible to enable Daily Refresh to automatically change the wallpaper every day.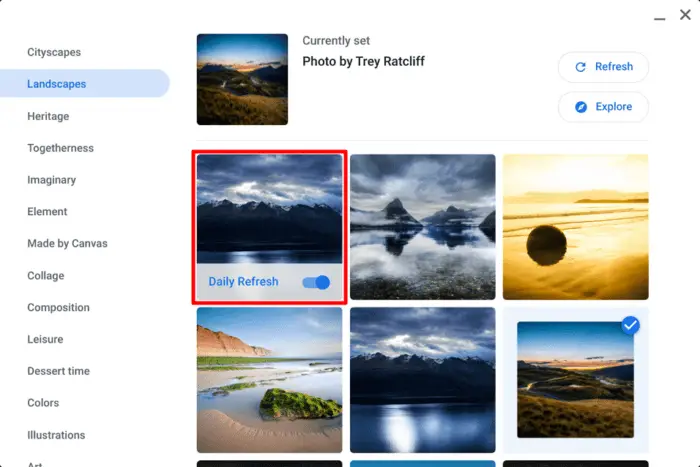 6. Close the wallpaper window and enjoy the new wallpaper.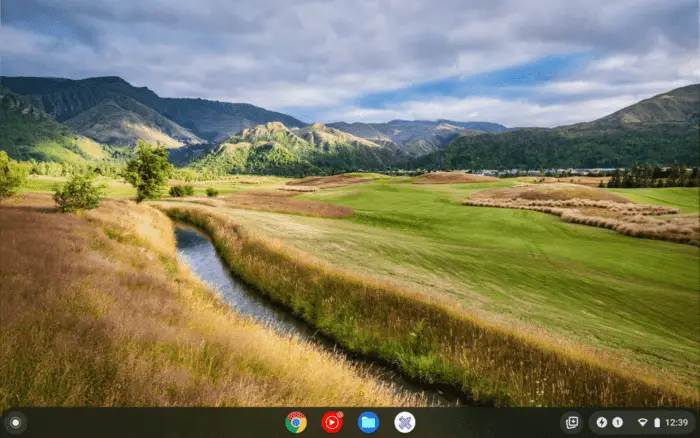 How to use your photo as Chromebook wallpaper via Files
Although you can use your own photo as the Chromebook wallpaper via its wallpaper app, I'm going to show you a more direct way that we are already familiar with — using Files.
1. Open the app list and launch Files.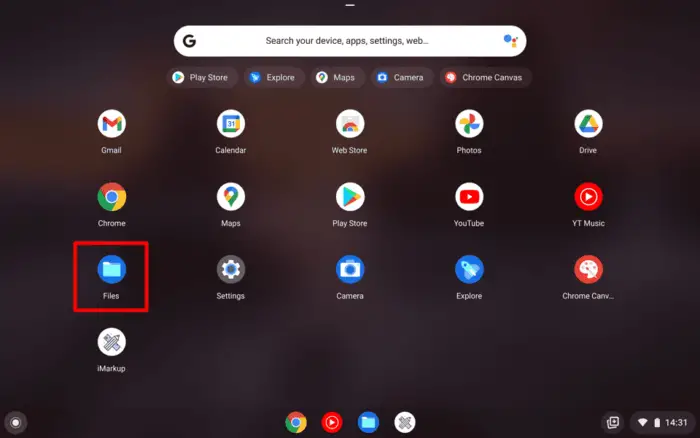 2. Navigate to the photo directory. Or click Images if unsure where it was stored.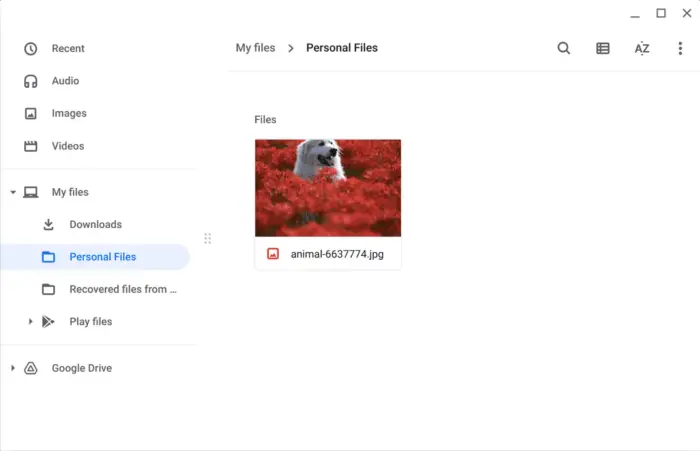 3. Right-click, or Alt+click, or tap and hold on the image to trigger the context menu. Then, click Set as wallpaper.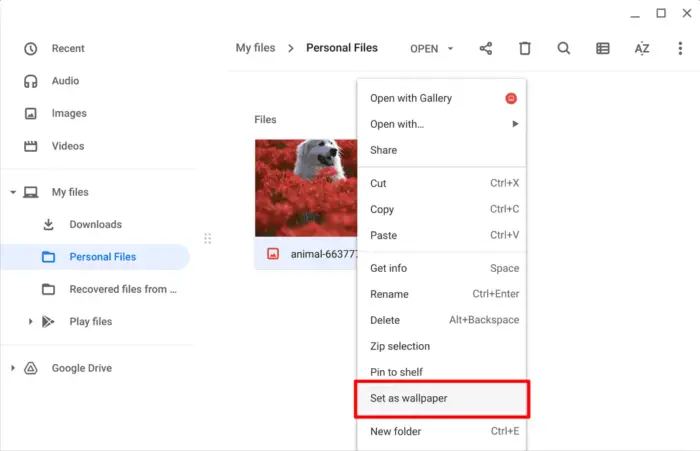 4. Go back to the desktop and see your wallpaper.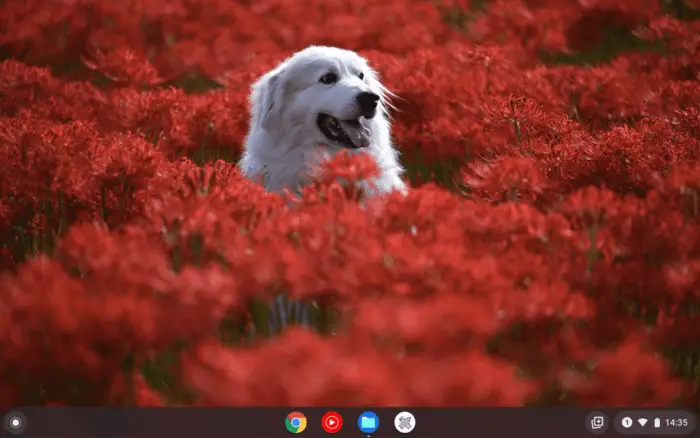 As you might already notice, the Shelf at the bottom is translucent and visually affected by the wallpaper behind it. Unfortunately, there's no way to adjust its transparency level or to make it appear solid. The current state of Chrome OS just doesn't allow that.
In the meantime, enjoy your new wallpaper.