Some apps that run on Chromebook behave slightly differently when they are running on Mac or Windows. One example is Google Chrome.
Normally, your downloaded items are placed at the bottom of the browser screen for quicker access. You may open the file or explore its directory. But Google Chrome on Chromebook doesn't have that. The close nature of the operating system makes certain actions look a bit strange, especially for new users.
In this guide, we'll walk you through the steps to easily open and access your downloaded files on a Chromebook.
Method one: Opening the downloaded file from the notification
Note: Make sure that the "Do not disturb" mode is not on.
1. Visit the website page where you want to download a file. In this example, I want to download a picture of a rabbit from Pixabay.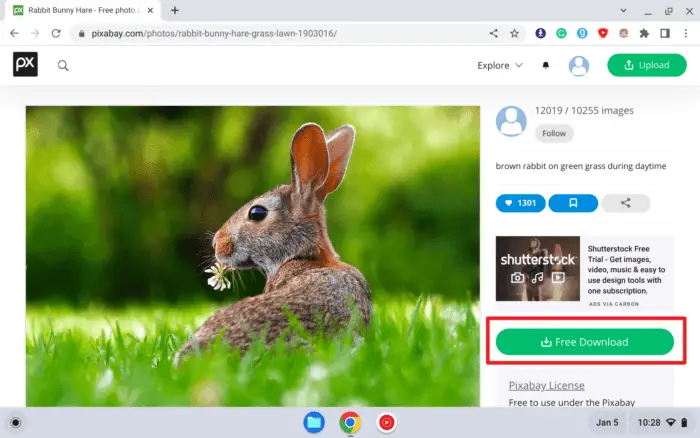 2. Once downloaded, you will see a notification on the right side of the screen. Click Show in folder to navigate to the file destination.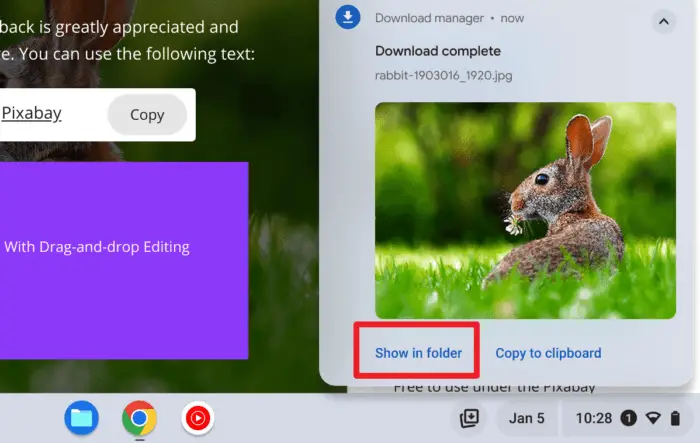 3. A file explorer program will open, revealing the downloaded item in its directory.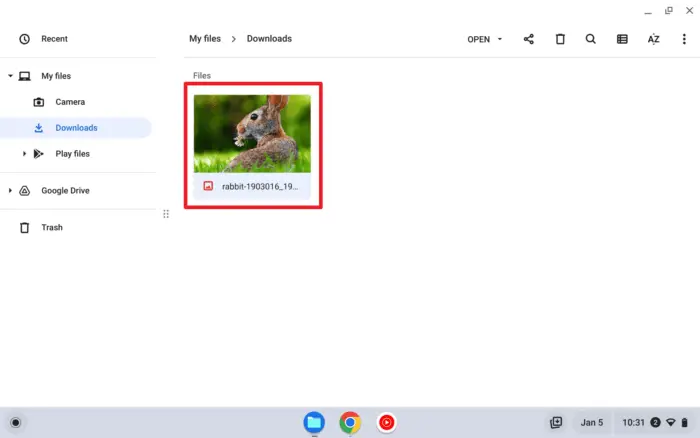 The problem with this method is the fact that the notification can only appear for a few seconds and never again. This is also not feasible if the "Do not disturb" mode is enabled. For that reason, I recommend the following method.
Method two: Accessing downloaded files from Files
1. Go to the ChromeOS Launcher and select Files.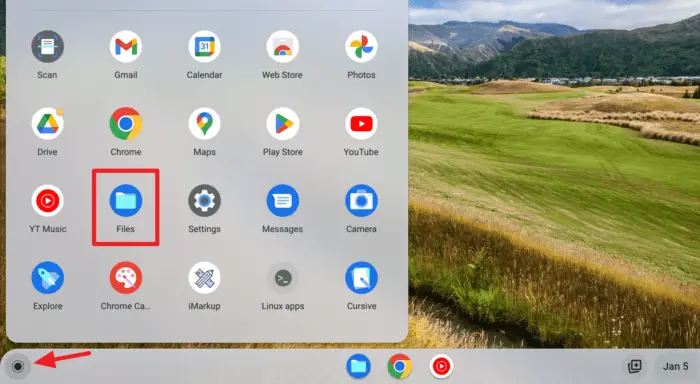 2. Open the Downloads folder.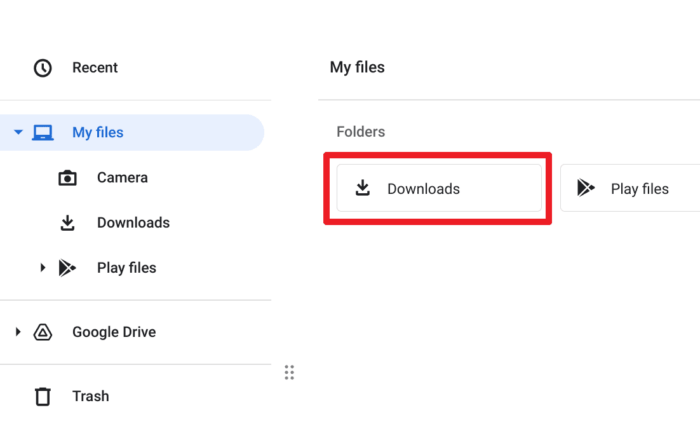 3. You will see the recently downloaded items at the very top.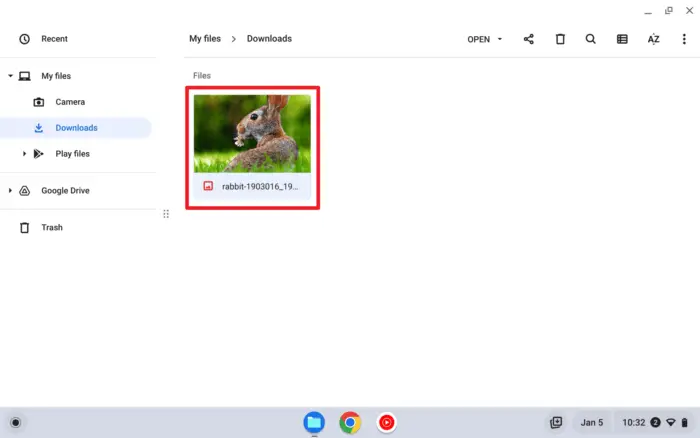 Conclusion
To summarize, opening downloaded files on a Chromebook is a straightforward process that can be done using the ChromeOS Files app or the notification section. With these options, you'll be able to easily access and open your downloaded files on a Chromebook.
PSA: Don't let your downloaded items occupy too much of your storage space. Learn how to delete downloaded files to free up space.