Youtube notifications are suck! At least when you subscribed to a channel and it soon will be sending dozens of updates to your email, which actually not even useful.
They bombarded your email account with notifications such as comments, likes, reply, and activity on the subscribed channel.
So, how to disable Youtube's email notifications?
Stop Youtube from sending email update (desktop browser)
1. Click the profile picture on the upper-right corner of the page, then select Settings.
2. Click the Notifications menu.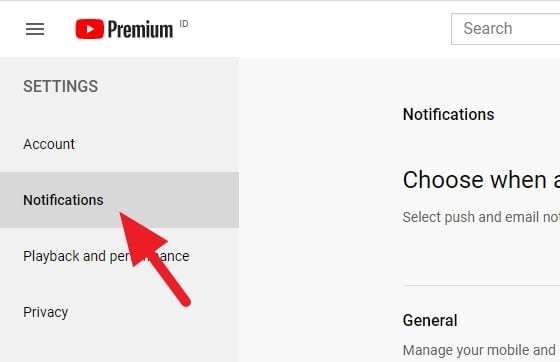 3. Disable these options.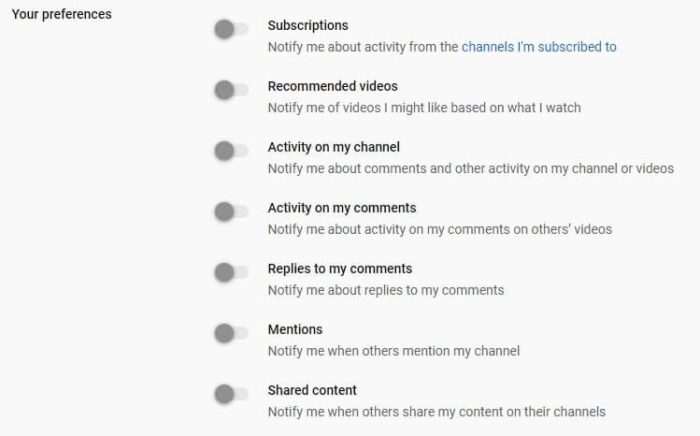 4. And also turn off this one.

Youtube may still send you important messages regarding your account, service, legal, and privacy — basically no junk emails.
Stop Youtube from sending email update (mobile app)
1. Run Youtube app on a mobile device, then tap the profile picture of your account.
2. Next, go to Settings.
3. Select the Notifications option.
4. Turn off all notifications.
You may leave some notifications on if you feel they are important.
Stop Youtube from sending email update (mobile browser)
1. Visit Youtube on the mobile browser app and make sure you are signed in. Next, tap the three vertical dots icon located next to the search icon.
2. Select Settings.
3. Tap on Email options.
5. Turn off any email updates you don't want to see anymore.
Even if you turned off the entire email update, Youtube may keep sending important notifications, like security or service updates. But, those kinds of emails are less frequent.