Steam games are normally tagged to certain categories based on their genre. One video game like Grand Theft Auto V might be described as open-world, action, multiplayer, etc. Tags would be helpful if you like the game so the Steam algorithm may recommend you other games with similar tags.
Or, you could block them so any games that featuring the blocked tags won't be seen on your Steam account. This is especially helpful for narrowing the scope of games you want to play or avoid. Here's how you can block tags on Steam.
1. Launch Steam website or client and log in with your account.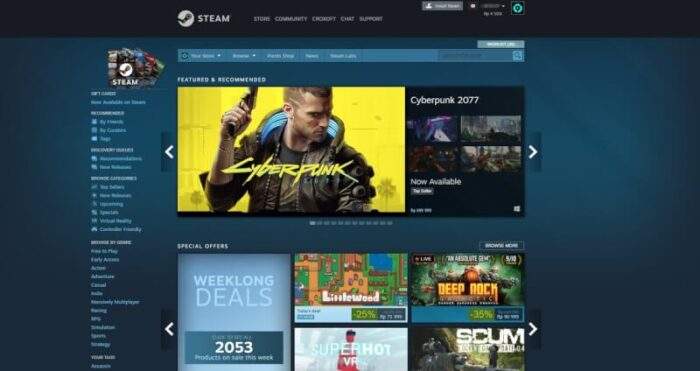 2. Go to your profile and select Preferences.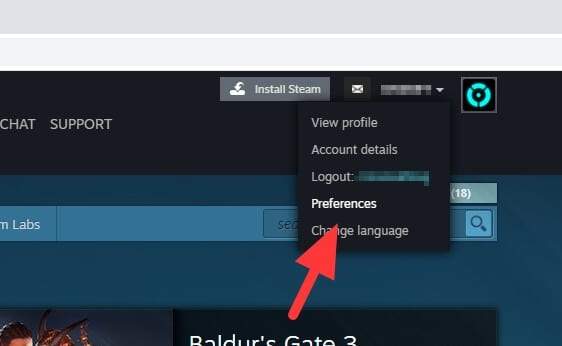 3. Under the 'Tags to Exclude' section, type and select tags you want to block.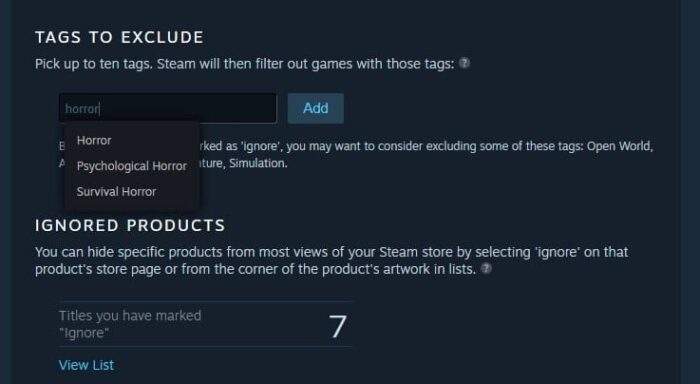 4. The excluded tags will be applied automatically. You can add up to ten different tags.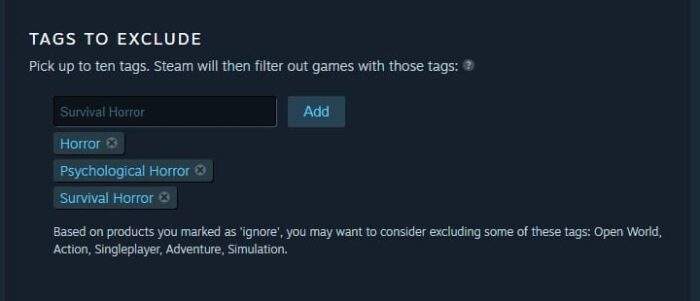 In the example above, I blocked three tags based on the horror genre. Any games marked as 'horror' will not be shown on the Steam recommendation list. Beyond that, it also will hide horror games even when I'm trying to find them using its search feature.
Check out the screenshots below. Notice that many, if not, all relevant results are gone.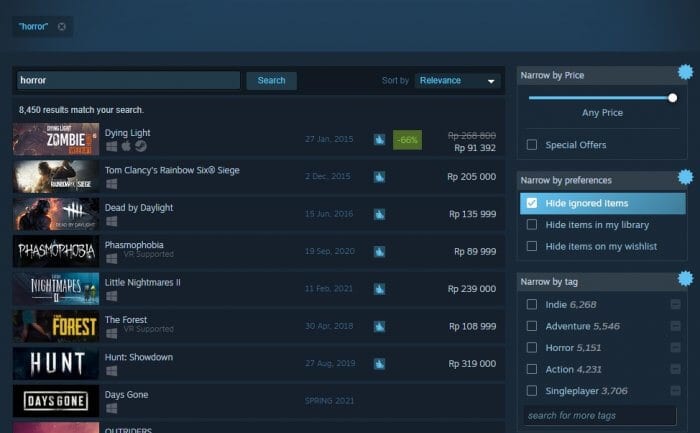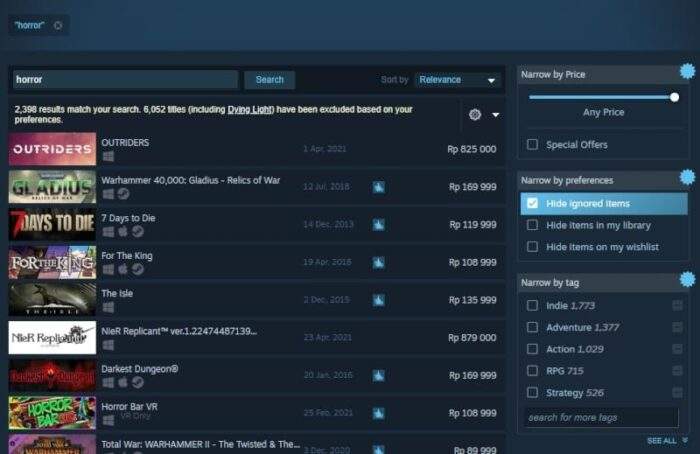 Typing the game title won't even return you to the exact result, at least when using the Steam search feature. The games are not blocked but hidden. You can still found them on Steam by going to Google first (game title + Steam). Regardless, it's still a fantastic feature to keep the showcased game on the platform relevant to genres you love.