Since you are here, I'm pretty sure you are already familiar with the Copy-Paste function on Chromebook. However, have you ever wondered how to access your clipboard to view copied items? This can be an incredibly useful tool for those who need to keep track of important information or simply want to access recently copied items that want to be used a few more times.
In this article, I will guide you through the steps to access the Chromebook clipboard and see your copied items. By following these simple instructions, you'll be able to easily access your clipboard and save time and effort in the process. So, without further ado, let's get started!
How to access the Chromebook clipboard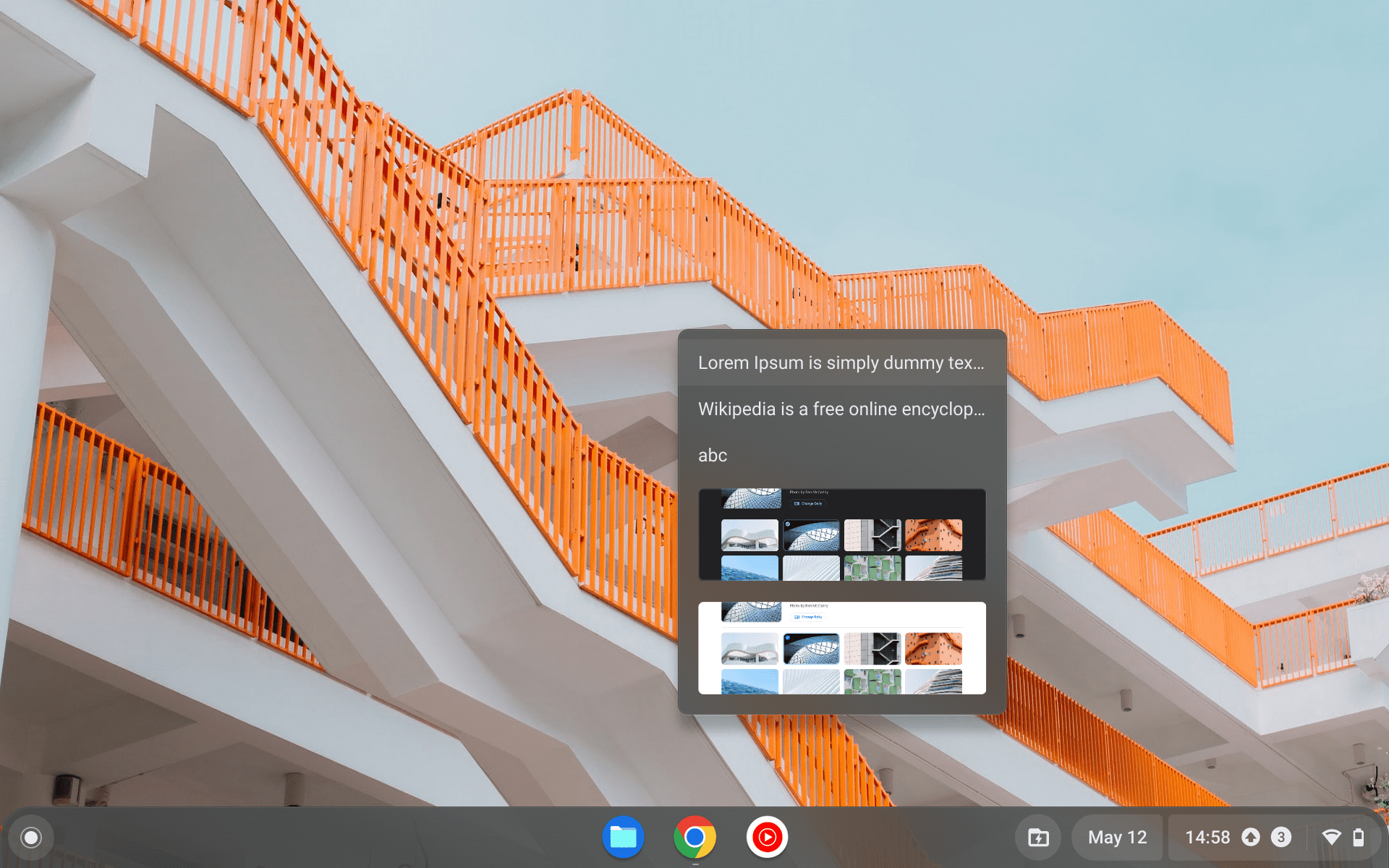 To access the clipboard, press the Search/Launcher and V keys at the same time. The Launcher key, also referred to as the "Capslock" or "Search" key is located between the "Tab" and "Shift" keys. Once you pressed the shortcut, a window would appear showing you the five most recent copies, including text, pictures, and screenshots.
Although you can see them, you cannot copy any item directly from the clipboard. In its current form, the clipboard on Chromebook is really just an informational tool. But perhaps Google will add more functions in the future.
How to remove a clipboard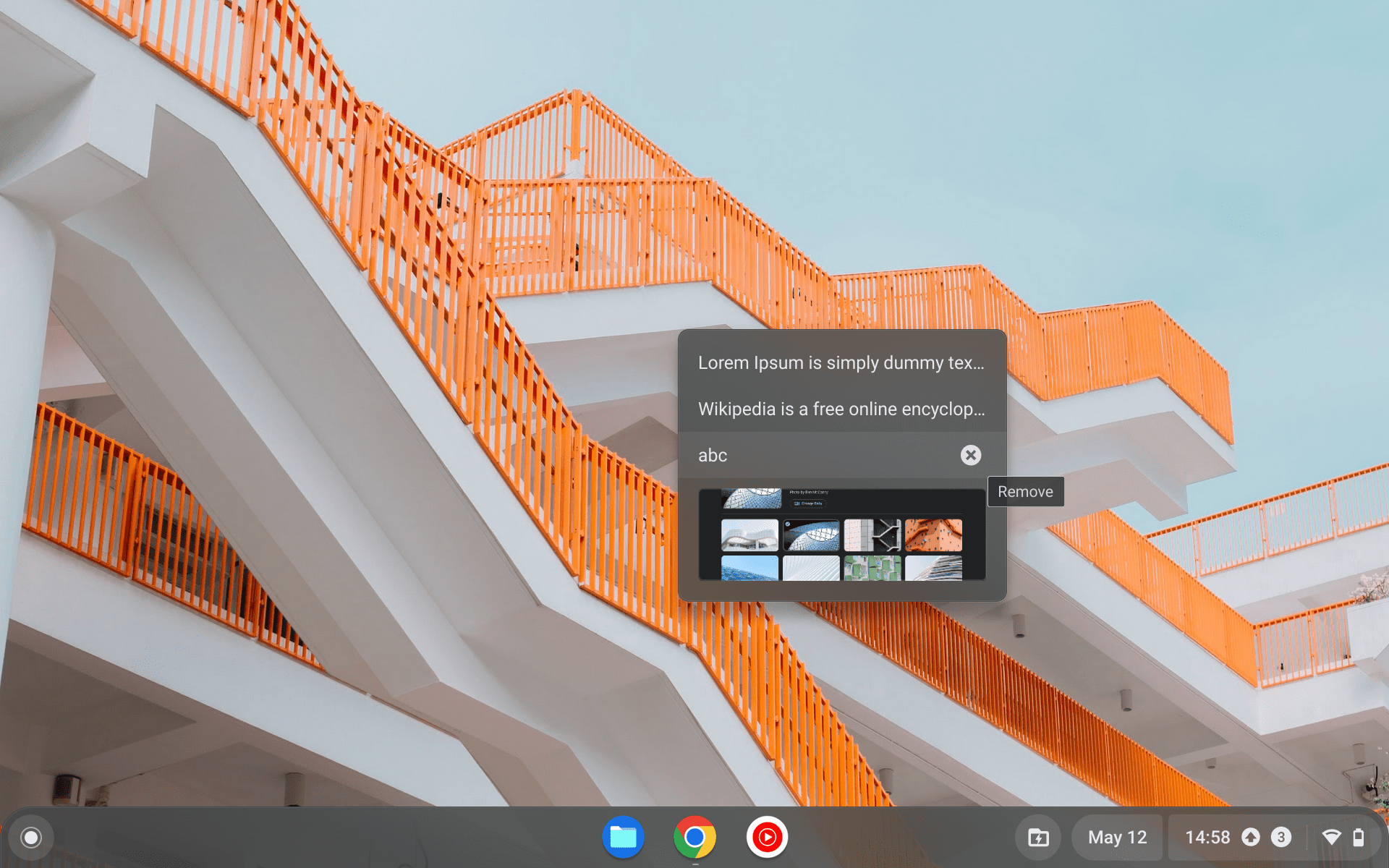 To remove an item from the clipboard, just hover above the item and click the (x) Remove button. Another way to clean the clipboard is by restarting or signing off from the device.
Best clipboard apps for Chromebooks
Clipper: This is an efficient tool that conveniently stores every item you copy. You can easily access your clipboard history at a later time and categorize your saved clips. Moreover, you can copy, paste, view, edit, and share your clips' content.
Clipboard Manager: This is a simple app to manage your clipboard, keep history, create notes, merge notes, and other features that make copy and paste seem a powerful action.
Clipboard History Pro: This is a Chrome extension that automatically stores text you copied so you can see it later. It also offers some benefits like managing the history, adding favorite items, merging text tools, and exporting files.
That's all. I hope this article helps you and makes the experience of working with Chromebook smoother.