Those who are already familiar with Windows might cannot let away the versatile use of Task Manager. It shows your hardware condition and how well they are doing. But most importantly, this program enables us to instantly kill unresponsive apps — something that happens quite a lot back in the day even today.
If you are just recently switched to Chromebook, you might notice that there is no option to "Open Task Manager" in the Shelf's context menu. The classic Ctrl+Alt+Del shortcut doesn't even exist on some models.
So, do we have some sort of Task Manager on Chromebook?
Thankfully, ChromeOS comes with a sub-program that is literally named Task Manager and it functions exactly as you expected. It lets you see running programs and you can decide to end any of them that misbehaving.
Here's how to open and use the feature.
How to open Chromebook's Task Manager
1. Click on the Launcher, then open Chrome. We are going to use Chrome's Task Manager which in ChromeOS, can show programs beyond the browser itself.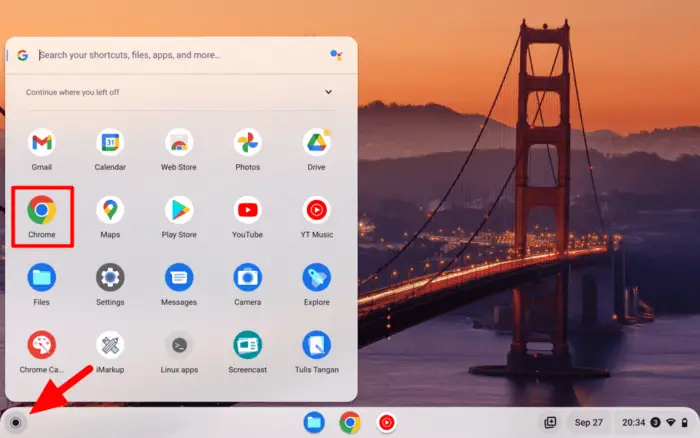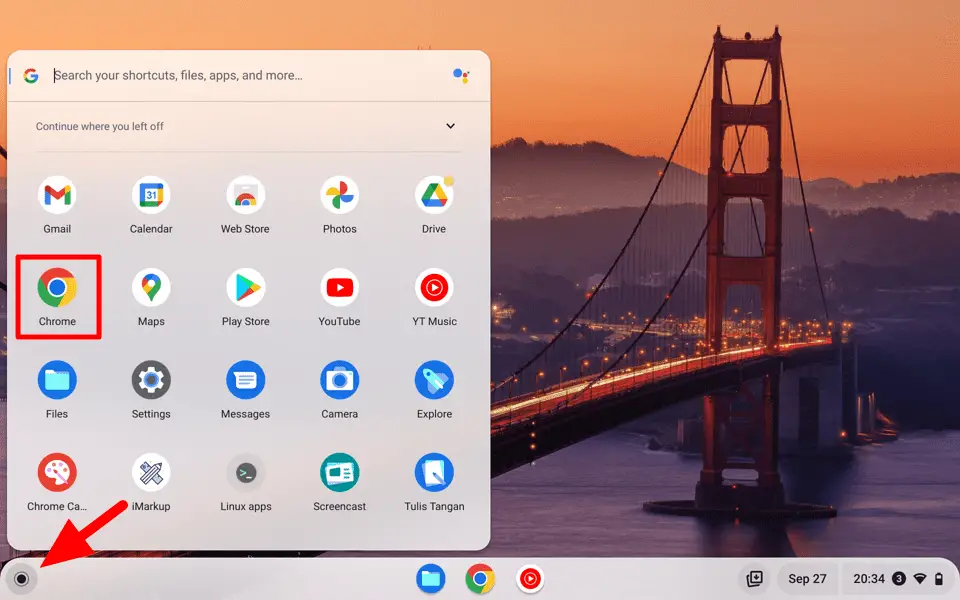 2. Then, go to Customize and control Google Chrome, represented by the three-dot icon.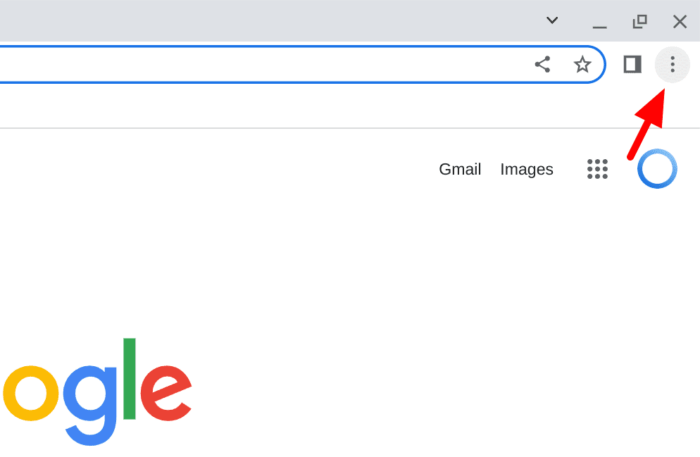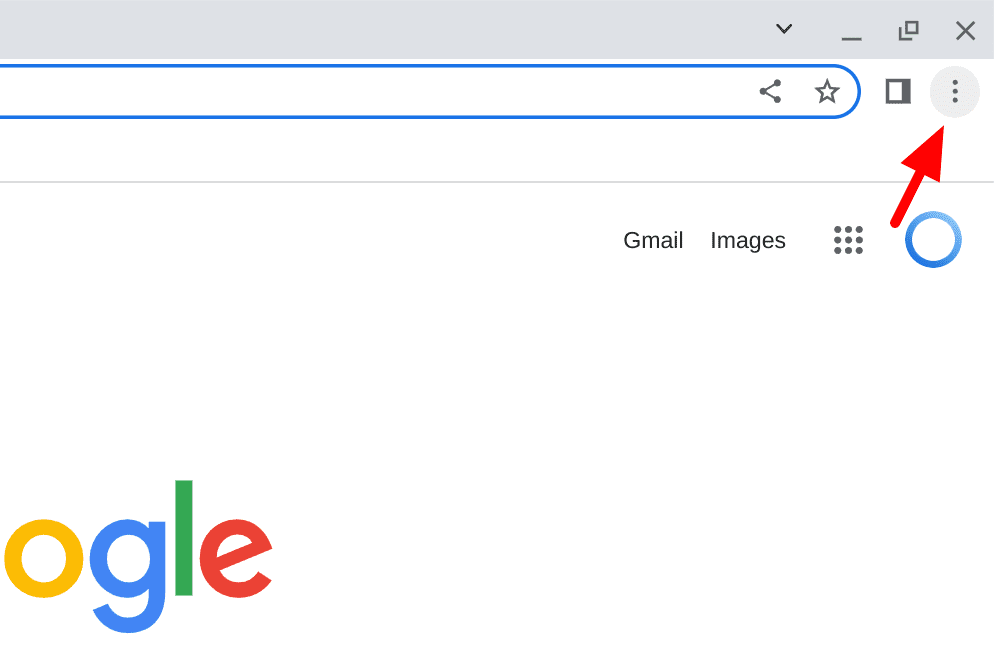 3. Navigate to More tools > Task manager.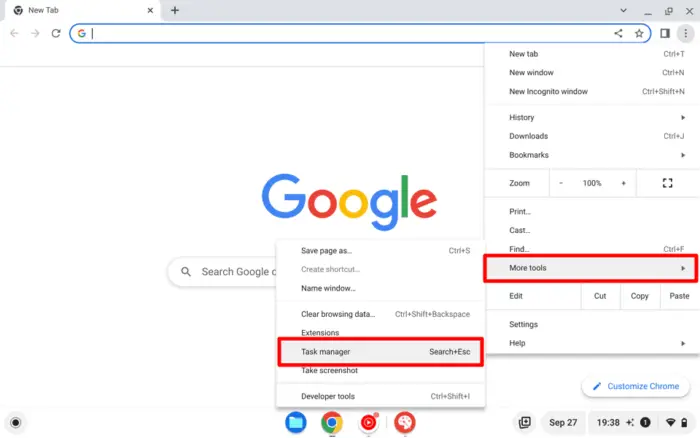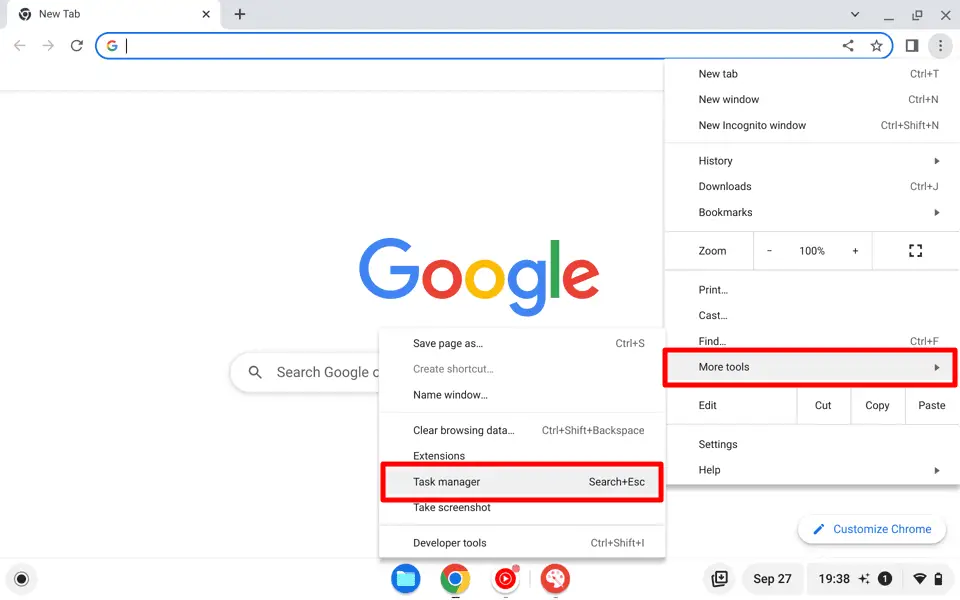 4. This is the Task Manager on Chromebook. It displays running tabs and apps.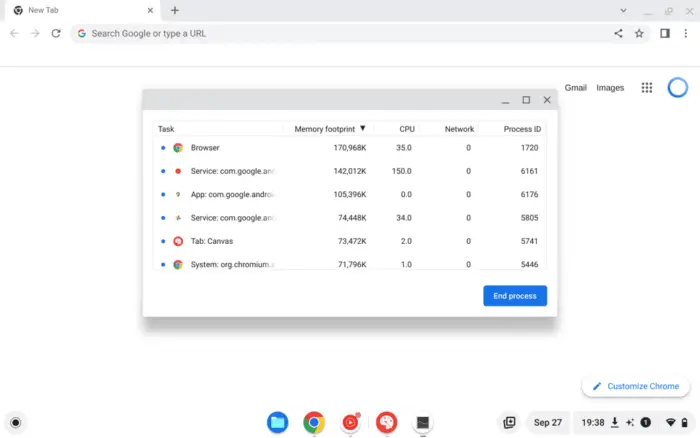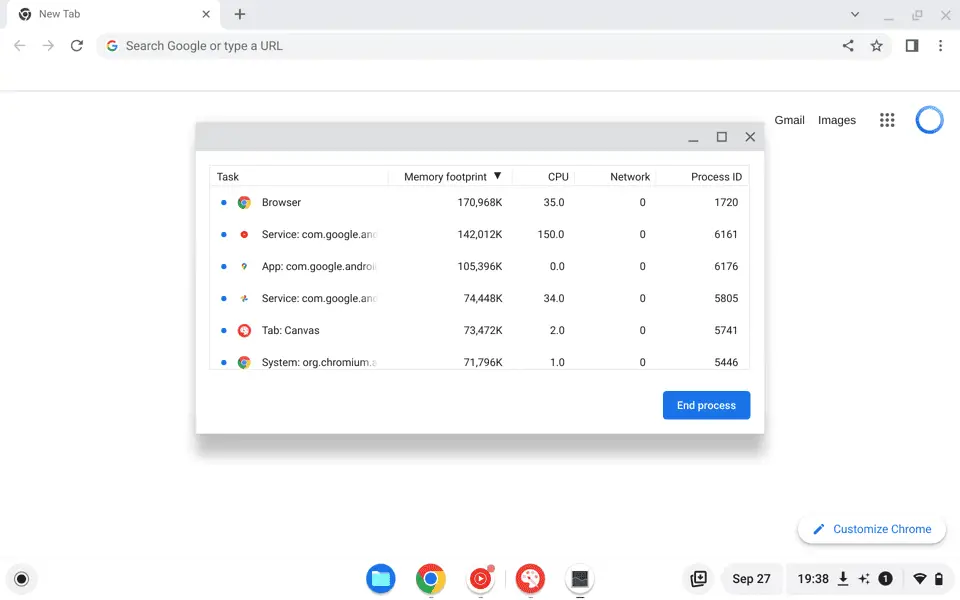 5. You can select a task and then hit End process to kill it.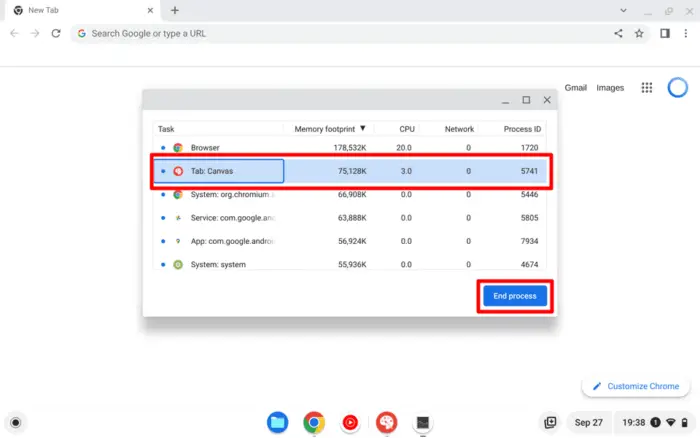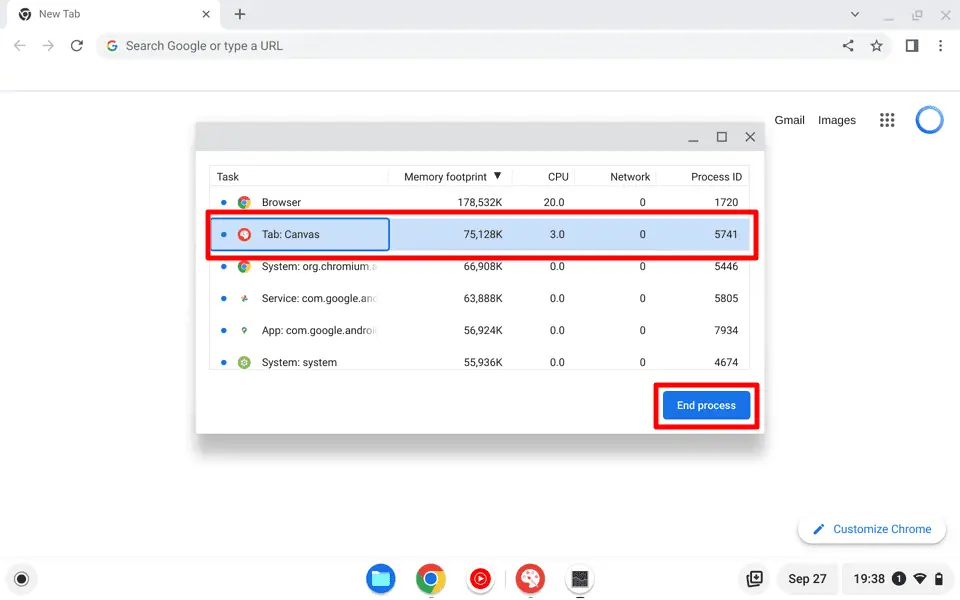 6. The killed task is not closed. Instead, it will display a crash page in which you can Reload, basically relaunching the app or tab.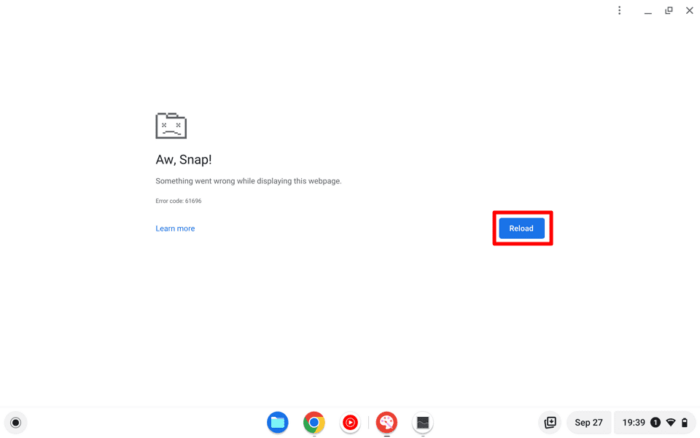 7. Or you can also close the app if no longer needed.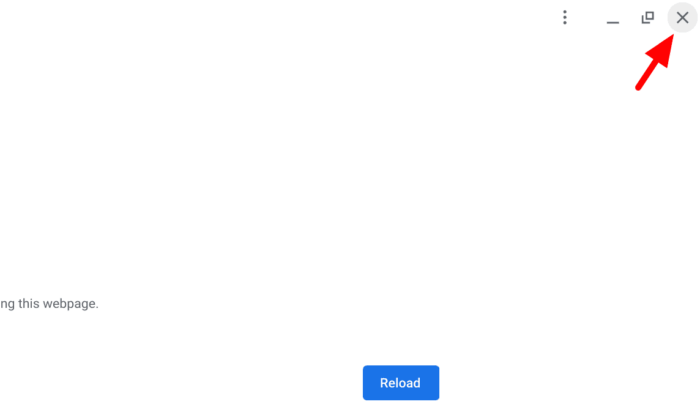 Again, just to reiterate, Chrome's Task Manager on Chromebook is closely tied with the operating system. It shows not just running browser tabs, but also apps and other system tasks. So you can rely on it to force close apps that run into an error or are not responsive.
Chromebook's Task Manager shortcut key
To open Chromebook's Task Manager instantly, you can press Search+Esc simultaneously. The shortcut would still work even if Chrome is not running.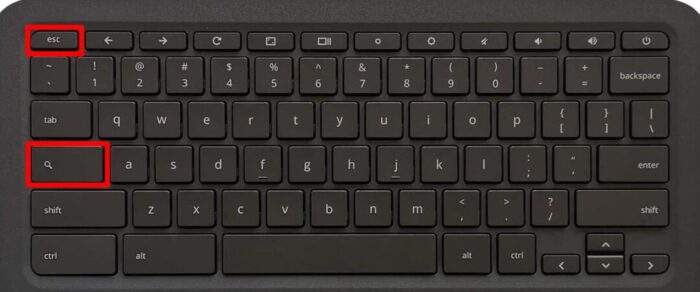 I think it's worth mentioning that some older Chromebook models might still use the Shift+Esc shortcut key to call Task Manager.
Anyway, the Task Manager is quite fast and so far it's always reliable when I got into trouble. It can run almost instantly whether you are browsing the internet, watching movies, editing documents, or playing video games. Be sure to remember the shortcut when working with Chromebook.