Google cares a lot about the localization experience. On Android and Chrome OS, for example, you can easily change the system language to adapt your location or preferential language. The setting would also affect other Google apps including Maps, Drive, and Photos. Some third-party apps may even display the select language if available.
Chrome OS will always ask the language of your choice at the beginning of the setup. But in case you missed that or you are using a second-hand Chromebook, the system language can always be changed via Settings.
And here's how to change the display language on Chromebook.
1. Click the clock on the shelf and go to Settings.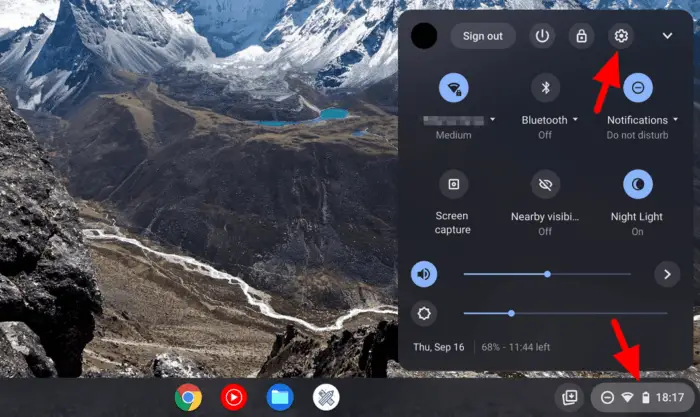 2. On the left side menu, expand Advanced and then select Languages and inputs.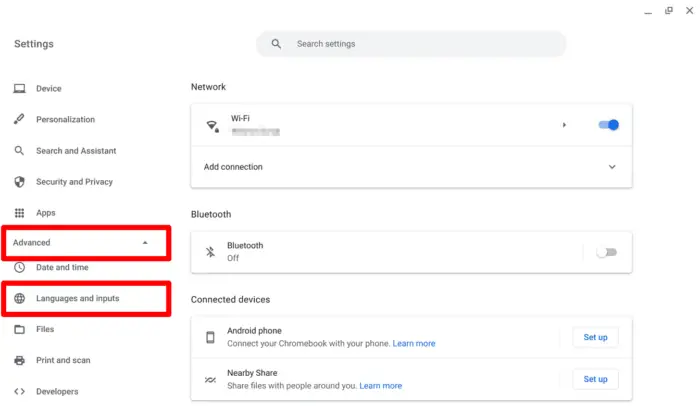 3. Navigate to Languages.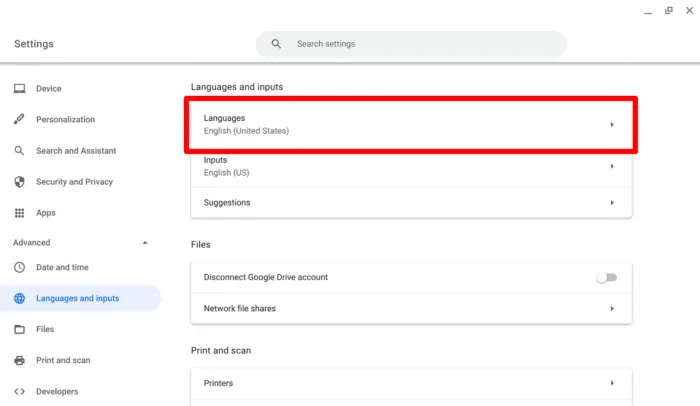 4. Under 'Device language', click Change.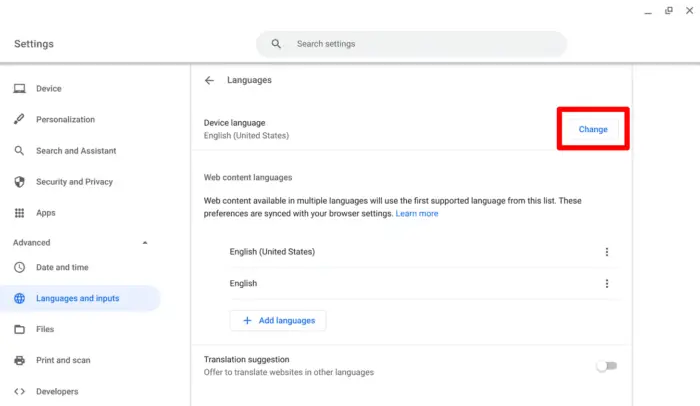 5. Find and select your preferred language, then hit Confirm and restart.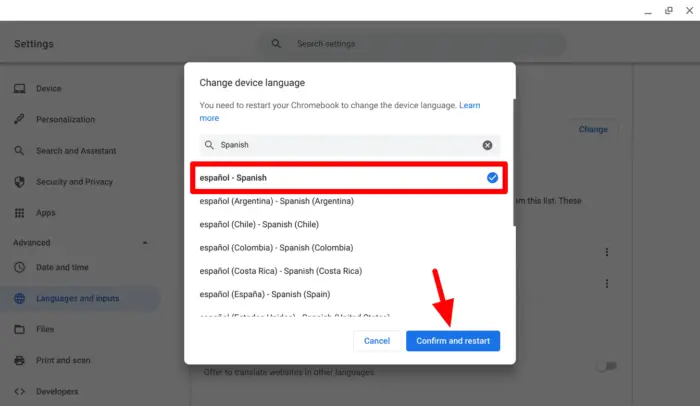 6. Now Chrome OS is running with the select language.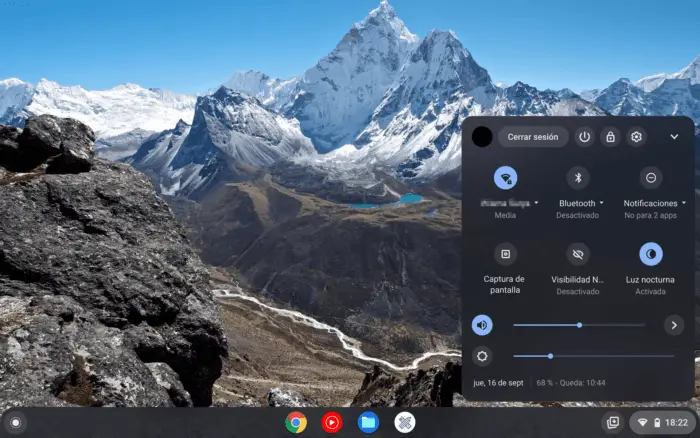 Although the language would automatically affect installed apps, some apps, particularly video games are often don't care about the system settings. In that case, you need to individually change the language of the apps (if available).