Microsoft Office has unfortunately retired the support and compatibility of Microsoft Word on Chromebook devices. It used to be on the Play Store for ChromeOS users to download and install, but the app is no longer available despite the operating system has undergone updates that allow it to run various apps in different window sizes.
Still, it's not the end of the day. There are a few avenues we could try to get Microsoft Word usable on a Chromebook.
Method one: Use Microsoft Word Online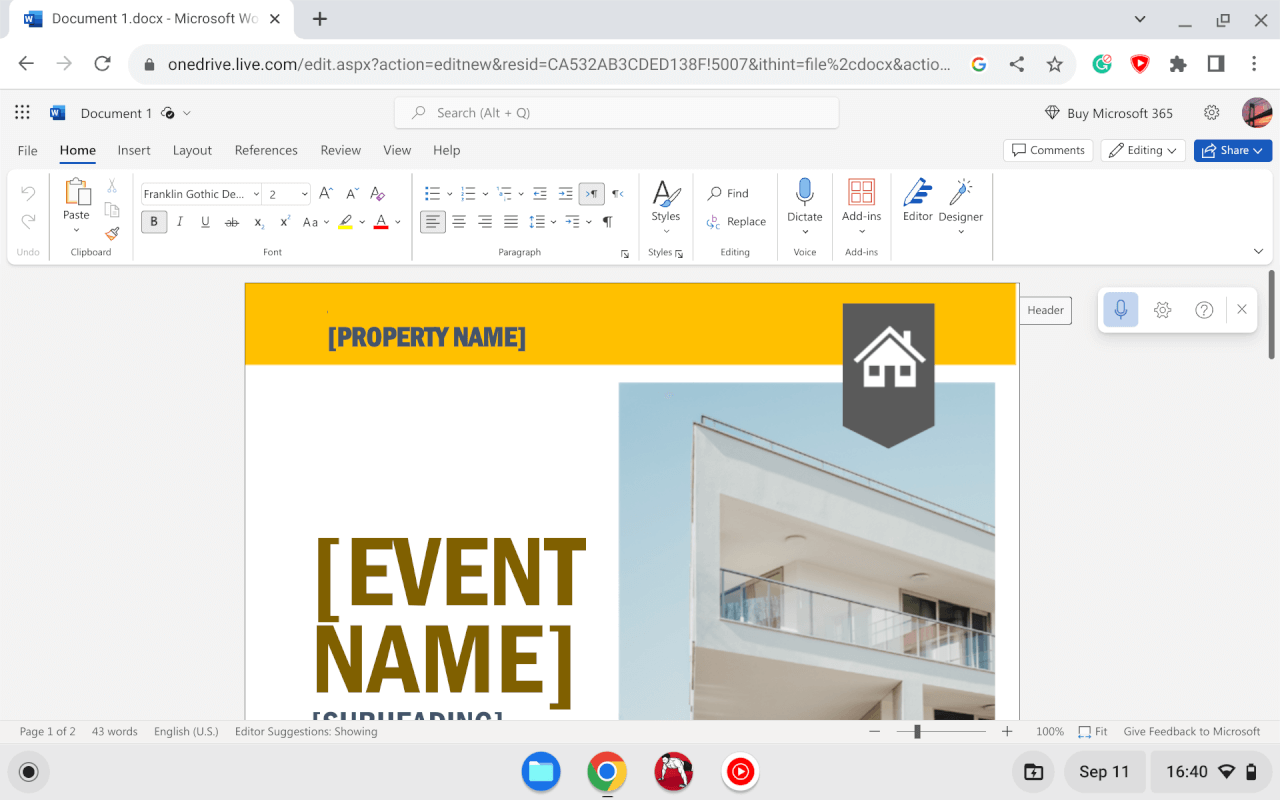 One option is to use the online version of Microsoft Word through the Microsoft Office 365 website. This allows users to access and edit their documents directly from the Chrome browser without needing to install the application.
By far, this is the best and easiest option for a large percentage of Chromebook owners. It's simple, your document will be saved to the cloud, and you will get pretty much the same Microsoft Office features in the native desktop app version.
Method two: Mirror PC screen to the Chromebook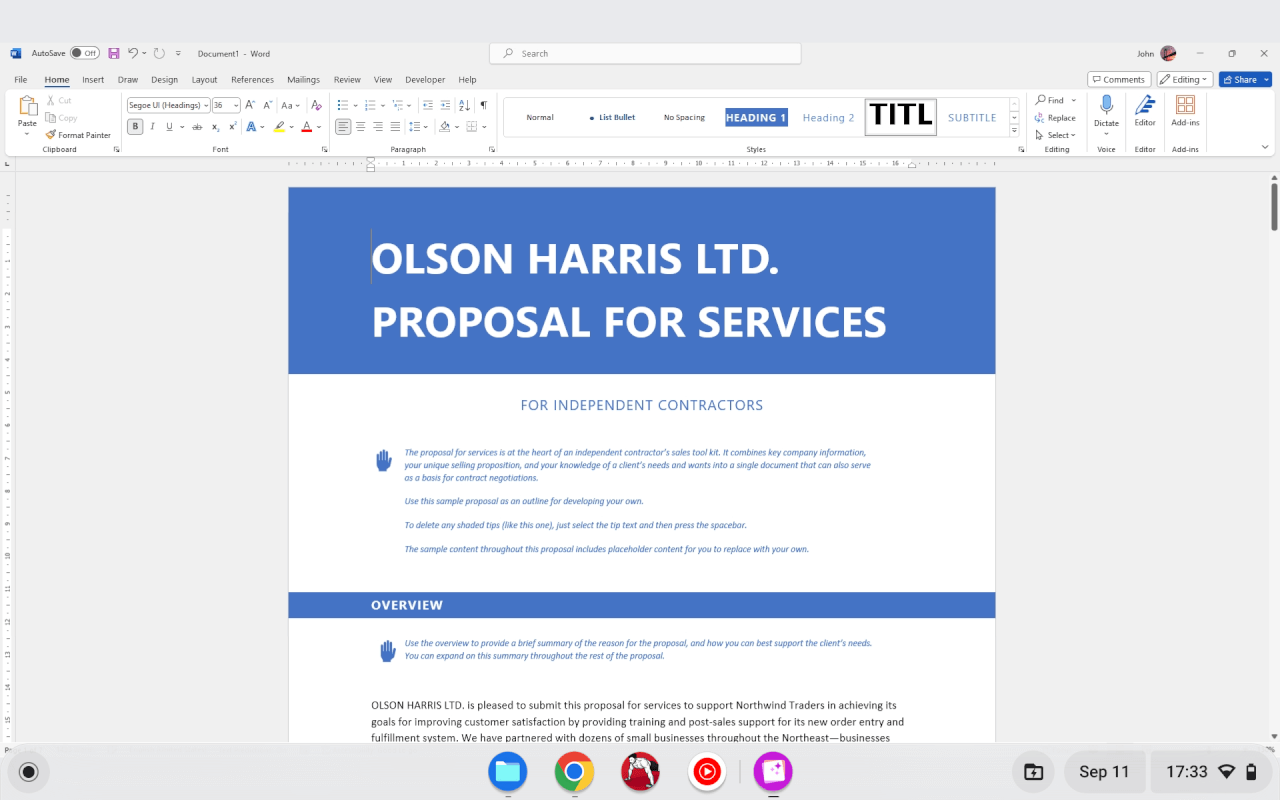 Another option for using Microsoft Word on a Chromebook is to mirror your PC screen to the Chromebook. This allows you to access and use the full desktop version of Microsoft Word on your Chromebook by connecting it to your PC remotely.
By mirroring your PC screen, you can take advantage of all the features and functionalities of the desktop version of Microsoft Word, including advanced formatting options and plugins that may not be available in the online version.
To do this, you will need to use remote desktop software or apps that enable screen mirroring, such as Chrome Remote Desktop or TeamViewer. These tools allow you to connect your Chromebook to your PC and control it as if you were sitting in front of the computer.
Method three: Install Microsoft Word APK to your Chromebook
Though Microsoft Word has disappeared for Chromebook users, the APK version can still be downloaded via third-party websites. For example, you can download the installation package via APKPure. However, ChromeOS Developer Mode needs to be enabled, which is not exactly easy to do.
But here's how you can enable Developer Mode on Chromebook. Please note that I never tried this myself due to its complexity.
Turn off your Chromebook.
Press and hold the Esc + Refresh keys simultaneously.
While holding the Esc + Refresh keys, press the Power button.
Release the Esc and Refresh keys once the Chromebook powers on.
As soon as the "ChromeOS is missing or damaged" screen shows up, press Ctrl + D.
Press Enter when asked if you want to turn OS verification off.
Wait for the Chromebook to restart and present a screen that says OS verification is OFF.
ChromeOS will then display a message for 30 seconds about transitioning the system to developer mode.
Your Chromebook will automatically proceed to enable the developer mode. This step will take a few minutes.
Once done, the Chromebook will restart into developer mode.
Please note that enabling developer mode may void your warranty and make you susceptible to malware. Additionally, the normal security features are disabled, so you are fully vulnerable to cyberattacks.
To get Microsoft Word running on a Chromebook, I think this method is too much hassle and not worth the risk, at least for the vast majority of us. So, I highly recommend you try other avenues.
Try Google Docs instead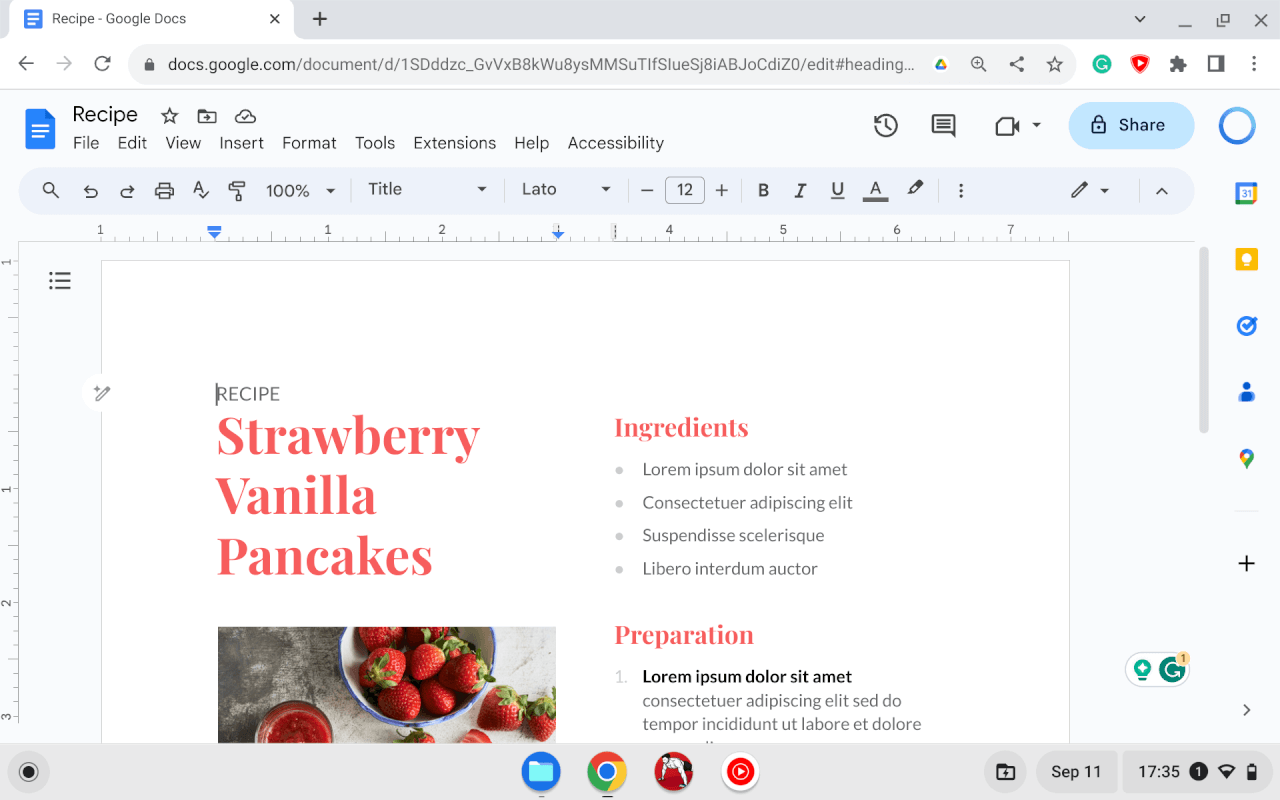 Another alternative is to explore third-party applications that offer similar functionalities to Microsoft Word and are compatible with Chromebooks. Google Docs is a viable option for creating and editing documents on a Chromebook, as it provides a user-friendly interface and seamless integration with Google Drive.
Finally, users can also consider using alternative office suites that are compatible with Chromebooks, such as LibreOffice or WPS Office, which offer word processing capabilities similar to Microsoft Word.
Frequently Asked Questions
Can I download Microsoft Word on my Chromebook?
Unfortunately, the support for Microsoft Word for Chromebook has been discontinued, and the app is pulled out from the Google Play Store, though it's still available for Android users. Chromebook owners are advised to use Microsoft Office 365 or Google Docs as an alternative.
Can I use Microsoft Word offline on a Chromebook?
No, Chromebook users can only use Microsoft Office 365, which is an online service, Microsoft Word can only be accessible when the device is connected to the internet.
Can I use other word-processing apps on a Chromebook?
Yes, there are other word-processing apps available on a Chromebook. Some popular options include Google Docs, LibreOffice, and WPS Office. These apps are free to use and can be downloaded from the Google Play Store or used through the web.