If you own a Chromebook and want to add a personalized touch to your computer, you can enable a screen saver with personal photos and information. The Chromebook screen saver can prevent burn-in on the screen, provide entertainment when you're not actively using your computer, and integrate with Photos to show the time, weather, and music playing.
In this article, I'm going to show you how to set a screen saver on a Chromebook. Be sure to update the operating system to the latest version to get the most out of it!
The benefits of screen saver on a Chromebook
Albeit simple, screen savers can be a useful addition to your device with tons of benefits. Here are some of them:
Prevents screen burn-in: A screen saver prevents static images from being displayed for extended periods, which can lead to screen burn-in on some types of displays.
Energy Saving: On older devices with traditional LCD screens, screen savers can help save energy by dimming or turning off the display when not in use.
Entertainment: Chromebook screen savers can also be set to display a slideshow of your favorite photos, providing a visually pleasing and personalized experience.
With that said, let's see how to enable this feature on your Chromebook!
How to set up a screen saver on a Chromebook
1. Open the desktop background screen.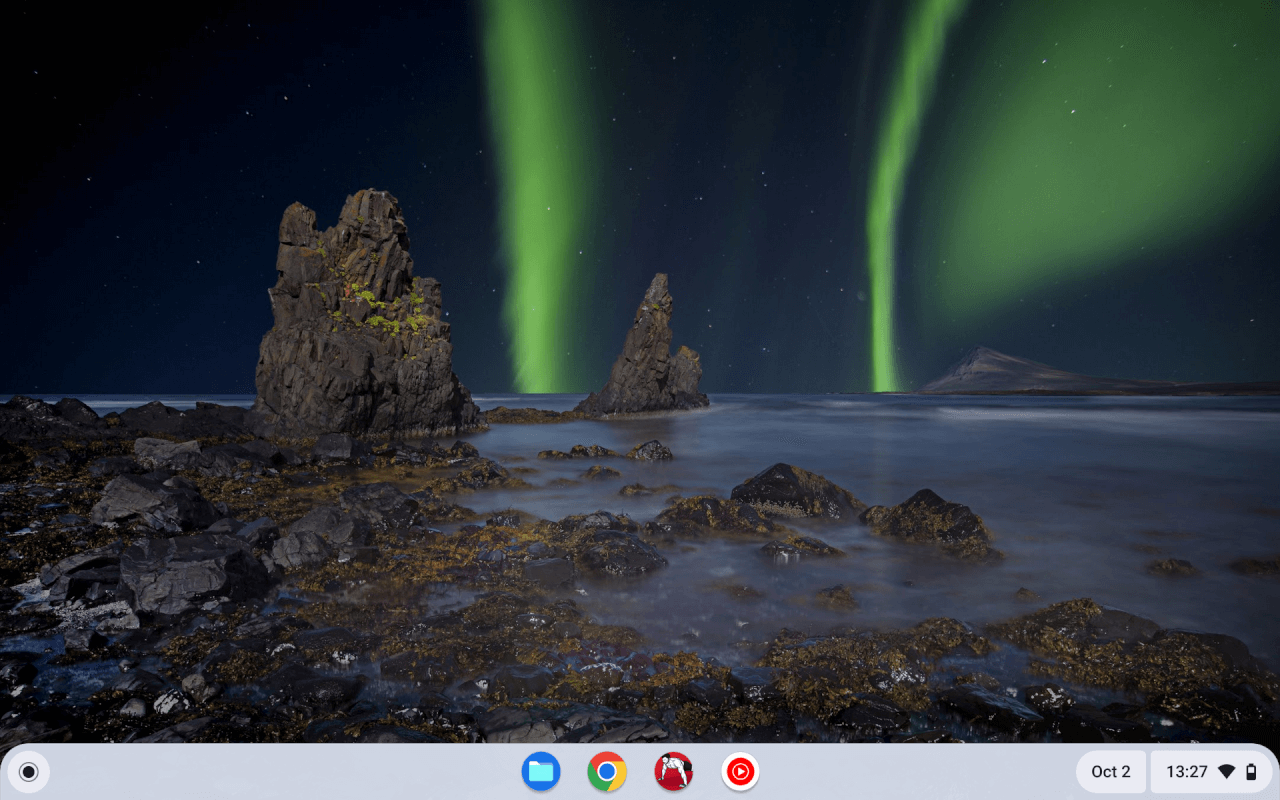 2. Right-click on the desktop and then select Set wallpaper & style.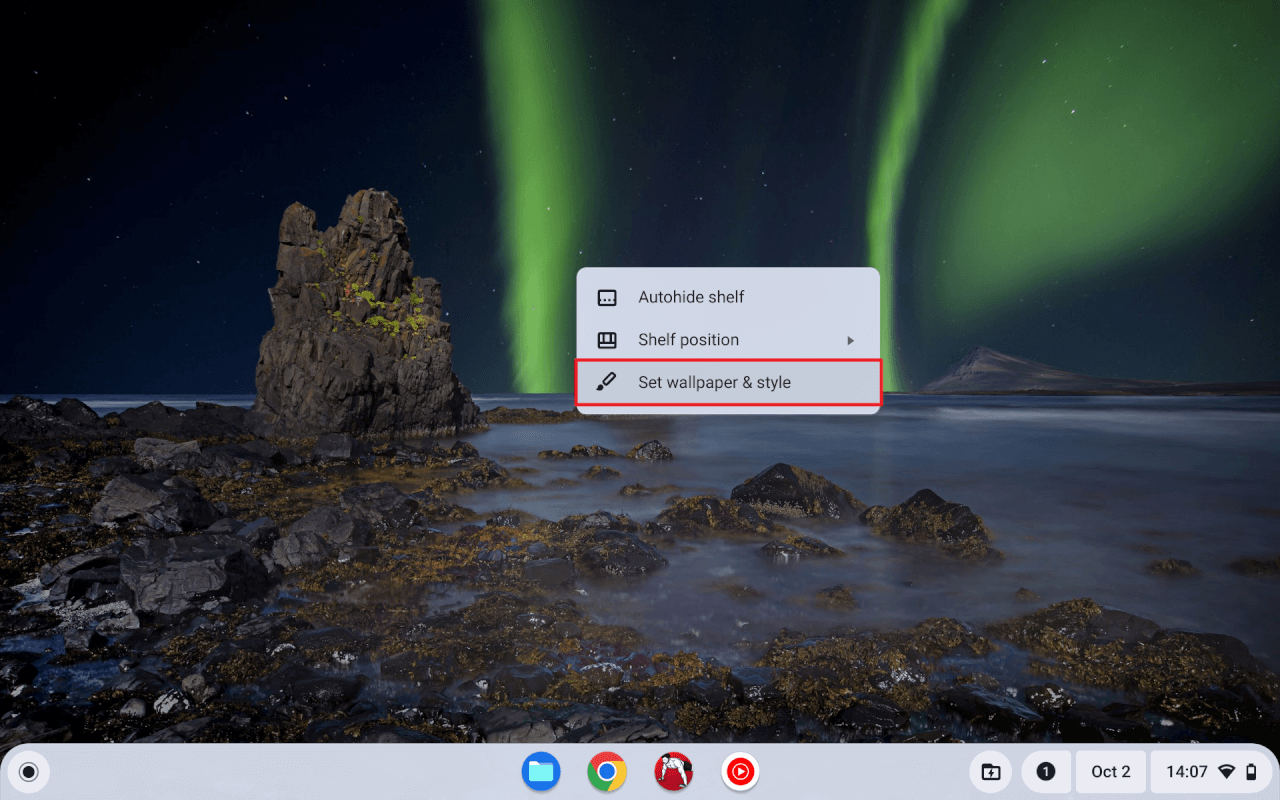 3. On the Screen saver section, click Turn on.
4. You will be directed to the Screen saver setting. Make sure it's ON.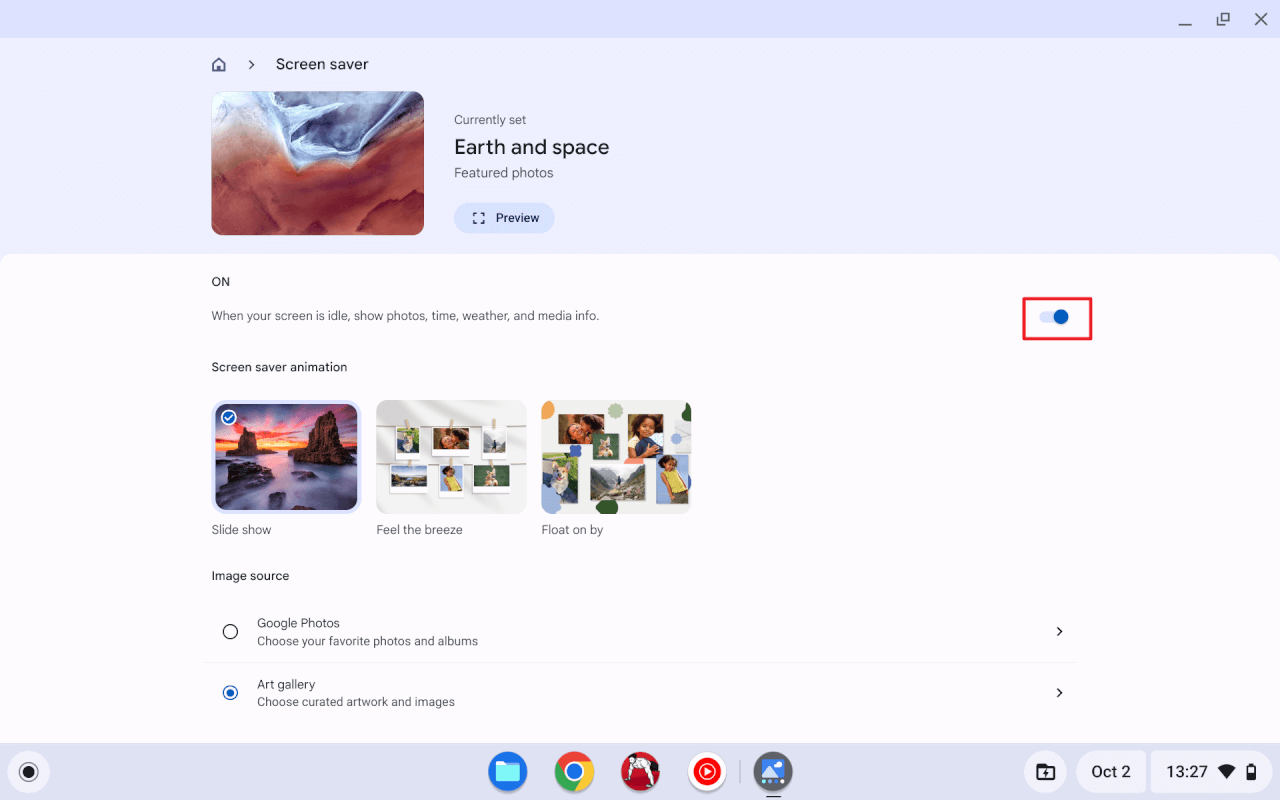 5. After that, select the Screen saver animation.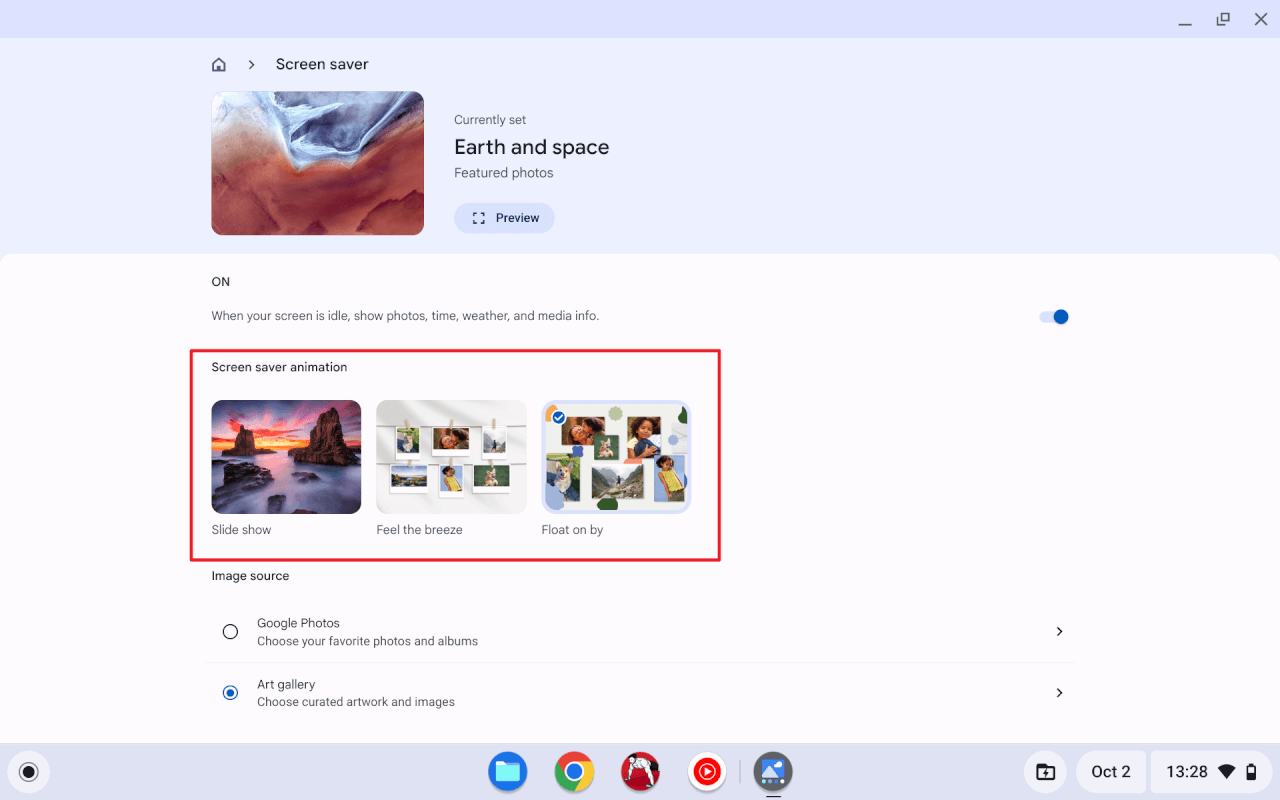 6. Then, select the Image source. You can either display your photos from Google Photos or curated artwork and images that Google provides.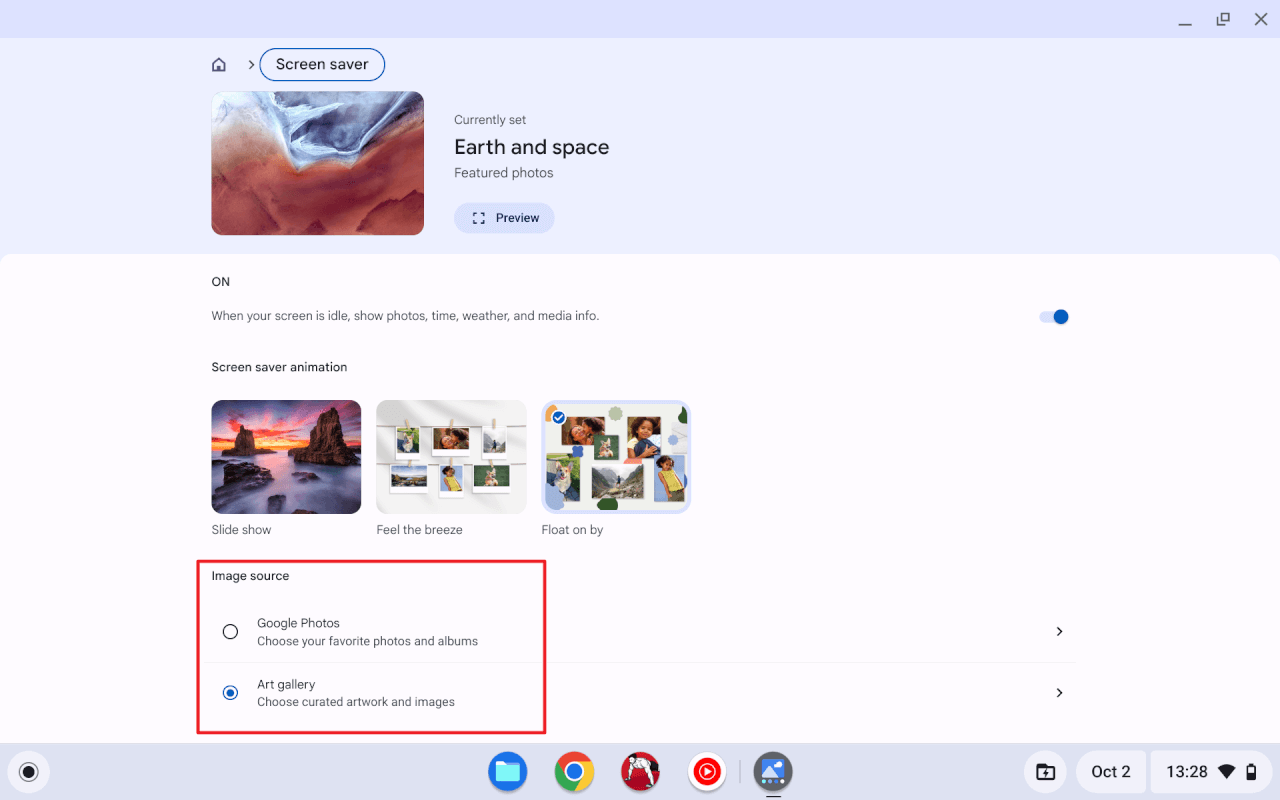 7. If you scroll down a bit, you may choose either Fahrenheit or Celcius for the weather information.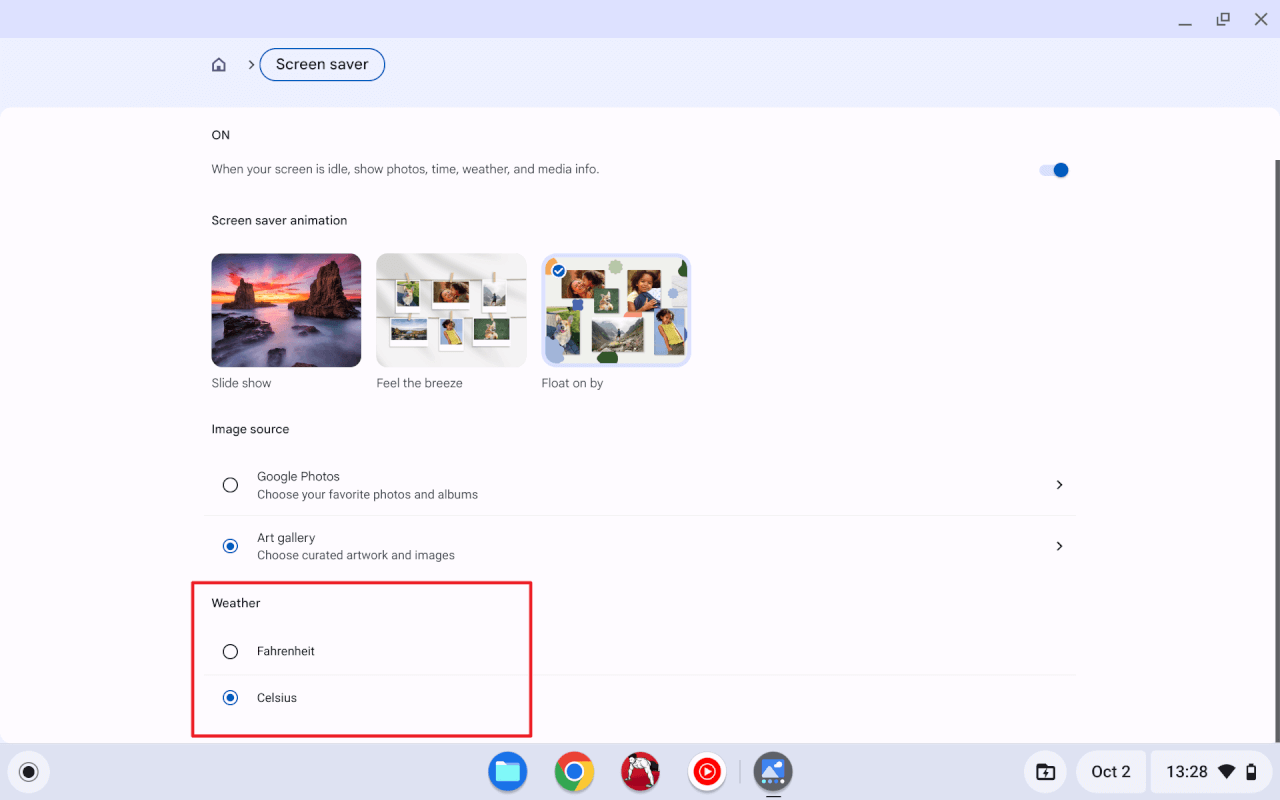 8. Next, click the Preview button to see the screen saver in action.
9. You have enabled a screen saver on your Chromebook.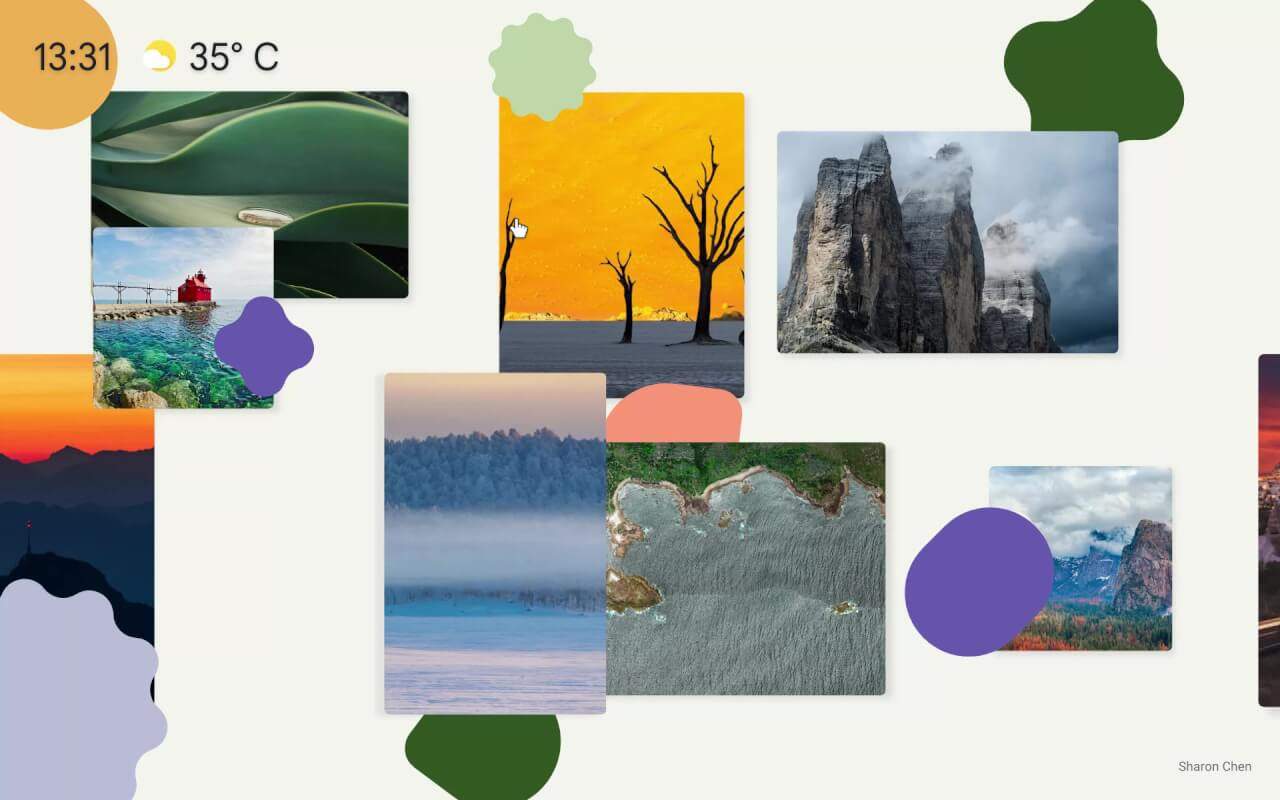 You can always revisit the settings later to adjust to your liking. If you want to see the screen saver happening normally, you must wait for six minutes as it's the default idle time on a Chromebook.
Frequently Asked Questions
Below are some related questions about the screen saver on a Chromebook.
How do I change how long my screen stays on my Chromebook?
The Chromebook idle time is 6 minutes, and you cannot change it. But it's possible to prevent the screen from turning off. To do that, go to Settings > Device > Power > Keep display on.
How do I keep my Chromebook screen from going to sleep?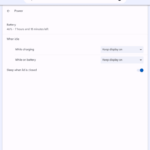 To keep your Chromebook from going to sleep, open Settings > Device > Power > select Keep display on for the While charging and While on battery options.
How do I change my screensaver?
To change your screensaver on your Chromebook, you can right-click on your desktop and select "Set wallpaper & style". Then, select "Screensaver" and toggle the switch to turn on the screensaver. You can choose to display your photos or artwork from Google Photos or Art gallery.