When you copy-paste a text from other the internet, you may encounter a problem where the text seems to maintain its visual properties such as color, background color, font, and links that should not be in the Microsoft Word document.
Luckily, there are plenty of ways to get rid of that formatting style from the text. In this article, there are three methods to fix that. Check it out!
#1 Clear formatting first by using "Keep Text Only"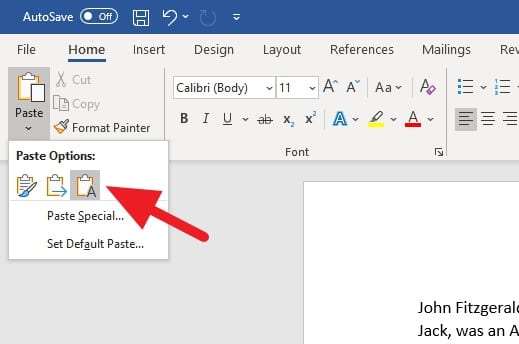 To prevent formatting appear on your text when pasting text, go to Home > Paste > Keep Text Only. This option lets you keep only the text while discarding the previous formatting style.
Of course, this method is only useful when the document is still empty. If the text already in place, check out the other tips below.
#2 Clear formatting using Word's own feature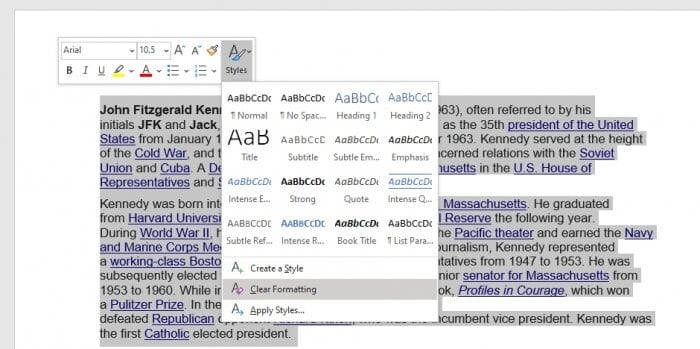 Select the paragraphs you want to remove its formatting. Then go to Home > expand Styles > Clear Formatting. This particular menu may show automatically once the text got selected.
However, the "Clear Formatting" function won't delete hyperlinks from the text. To fix that, I'd recommend the next method.
#3 Paste the text to Notepad, then copy again to Word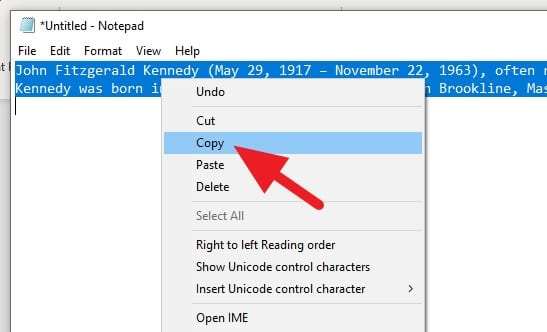 First, copy the text and paste it to Notepad. Then, copy the text again from Notepad and paste it into the Microsoft Word document. This method not only will remove formatting styles, but also deletes any hyperlinks within the text.
TIPS: You can open a text editor like Notepad on a browser by visiting this particular URL data:text/html,<textarea> which may help your work faster.
---
These methods will work on most of the software versions, ranging from Microsoft Word 2007 to Microsoft Word 365. If you have any questions, please don't be hesitate to reach me in the comment section!