As Chromebooks are targeted toward students, teachers, and office employees, the device manufacturer opt-in for a compact form factor that makes it easy to carry and won't cause back pain, especially for young students. But this approach leads to an accessibility problem.
With a smaller screen, ChromeOS has to cramp as much content as possible, often by sacrificing the text size. It's not hard to find a website with text that is too small to read, especially for some people with limited eyesight.
To combat that, we can adjust the display setting to make a paragraph appear slightly larger. Here, we have a few options to do just that.
Just a quick note: "Font" is a particular style of text, while "text" is any object that can be read. But both font and text may be used interchangeably in this article.
#1 Increase text size through Settings
The following guide does not just increase the text size but also the entire visual elements. In other words, we are changing the screen scaling. There is no specific setting for adjusting the text size, so this is the closest we can get (at least for now).
1. Open your Chromebook and tap the clock icon.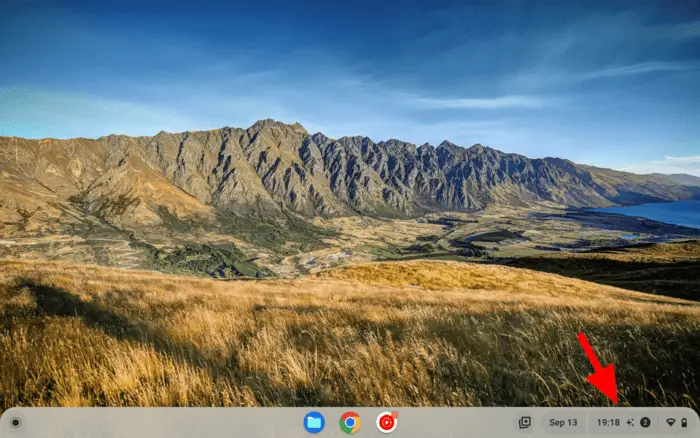 2. Then, go to Settings.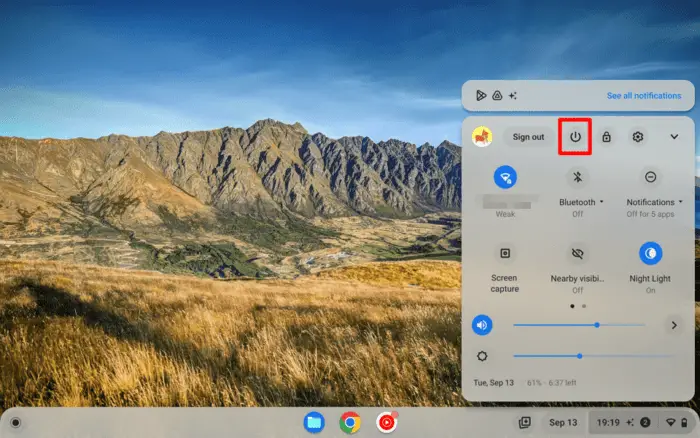 3. On the left menu, select Device.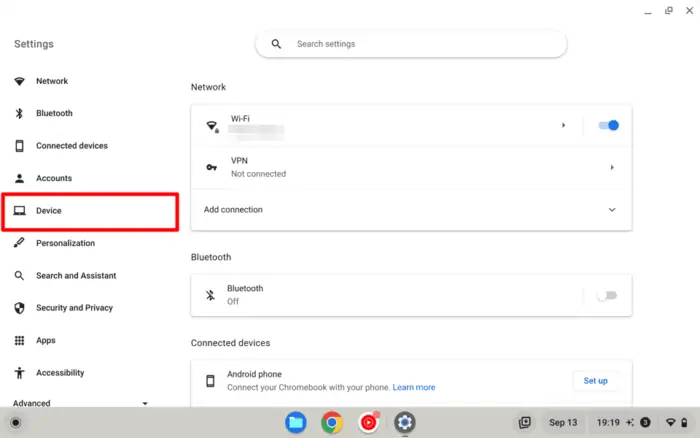 4. Open the Displays menu.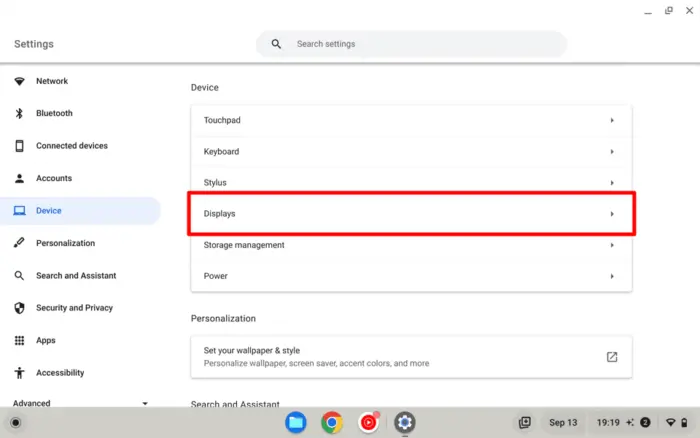 5. Under the Display size, you may slide the screen to the right to make it bigger. The change will be made automatically.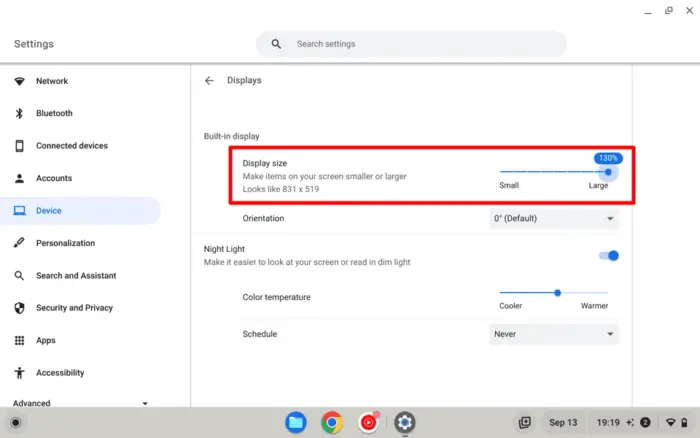 #2 Increase text size on Google Chrome
Unlike the previous method, the following method only focuses on a web opened via Google Chrome. You can change the zoom settings on an individual website without affecting other websites and apps.
1. Open a website which you want to increase its display size.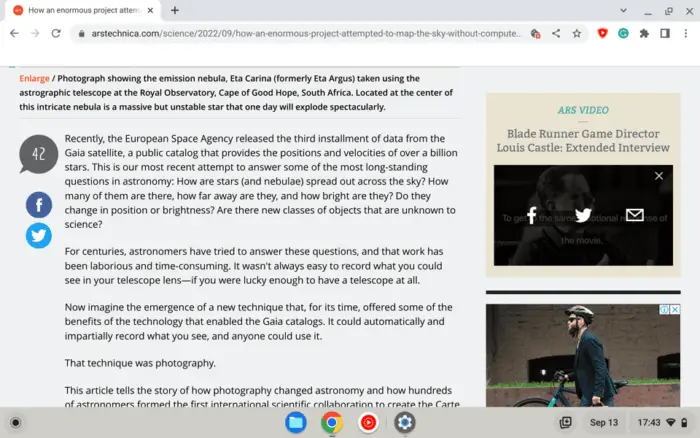 2. Open the Customize and control icon at the top right corner. Then click plus sign (+) to zoom in. You can also click the negative sign (-) to zoom out.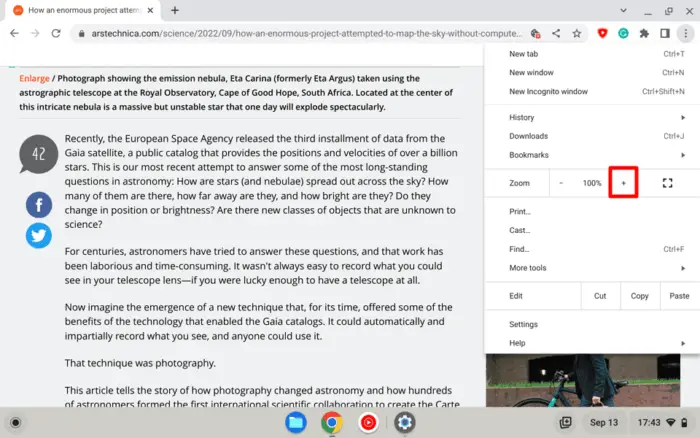 3. Alternatively, press Ctrl and Plus (+) keys simultaneously to achieve the same outcome.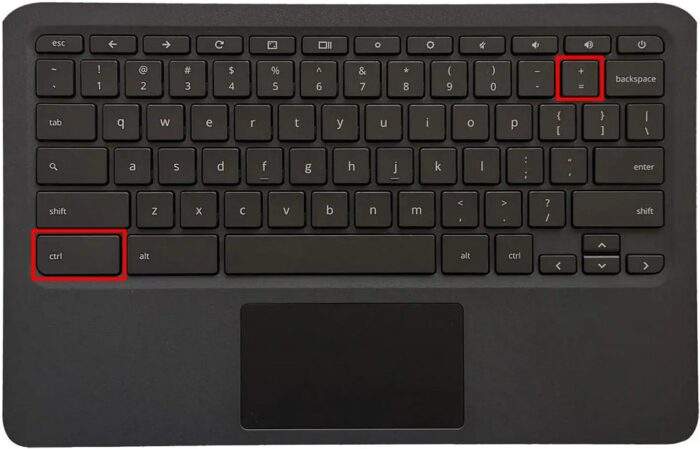 #3 Increase text size with a Chrome extension
If Chrome's basic zoom-in/zoom-out feature doesn't satisfy you, consider installing a browser extension to supercharge the feature. I have tested some free extensions for increasing website text size, and there are only two options that are worth using.
After installing one of these, I highly recommend pinning its icon to the browser toolbar for easier access.
With over 200.000 users, Font Changer Plus is the most popular extension in this category. It has a slider to change the font size on an individual website quickly. Furthermore, you can even select a font type, family, and text color.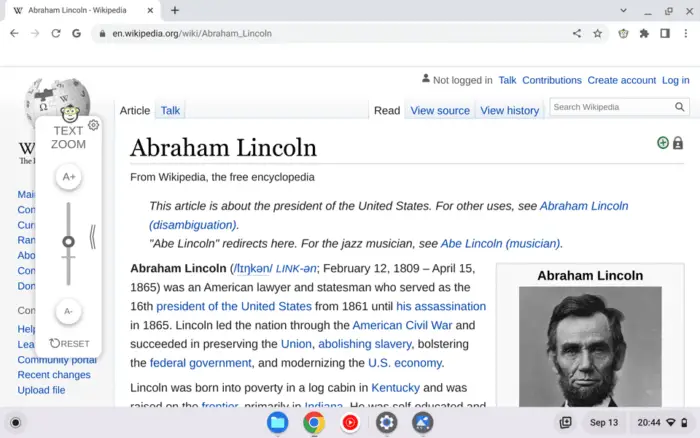 If your goal is to adjust the text size instantly, consider using Text Zoom. The extension features a sticky menu on the left side of the screen where you can zoom the text. Interestingly, it also adjusts the line height according to the font size. This resulted in a spacious paragraph that was more comfortable to read.
FAQ
How do you change the font on a Chromebook?
You cannot change the system font on Chromebook, but you can change the font used in Google Chrome. To do that, launch Chrome, go to the three dots icon, select Settings, click Appearance, click Customize fonts, and select your preferred font types.
Can you change the font size on Google Chrome?
You can change the font size on Chrome using extensions like Font Changer Plus or Text Zoom. Alternatively, you can go to chrome://settings/fonts and then set the Font size as you want.