Incognito mode has been a popular way to destroy your trails when browsing the internet. Unlike a regular browsing mode, the incognito mode won't store your history on the device, making it a perfect workaround for a multi-user device.
ChromeOS uses Google Chrome as its default browser to open various web pages. The browser runs on a normal window where your activities are nicely stored. But you can always launch an incognito window anytime you want.
But before we go any further, let's take a look at what it does and doesn't do.
What is an incognito mode?
Incognito mode is a special browsing mode where your history won't be stored in the device and won't be tracked to your Google account. This way, other users can't see your past activities.
Here are a few more details about incognito mode:
It will delete cookie, cache, and other site data when the browser is closed.
It won't store your browsing history.
Download history is also deleted, but download files can stay intact.
Bookmarked pages are transferred to normal mode.
Your employer/organization could still see your activity.
Your Internet Service Provider too.
Now you have learned the basics of incognito browsing. Check out the guide below to launch the Incognito on Chromebook.
How to run Incognito mode on Chromebook
1. Fire up your Chromebook. Open the Launcher menu, then select Chrome.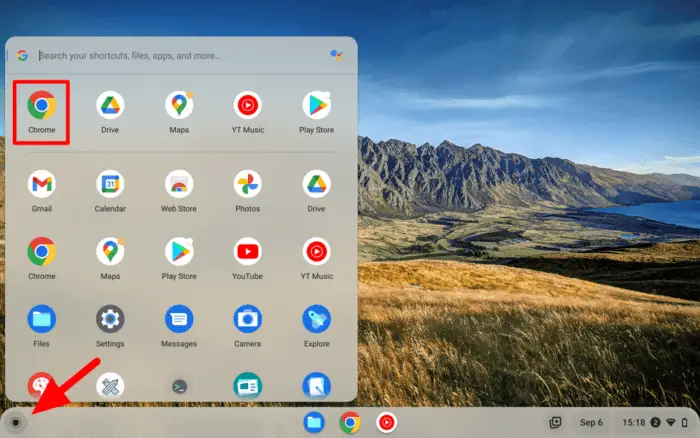 2. Then open the Customize and control Google Chrome menu in the upper right corner.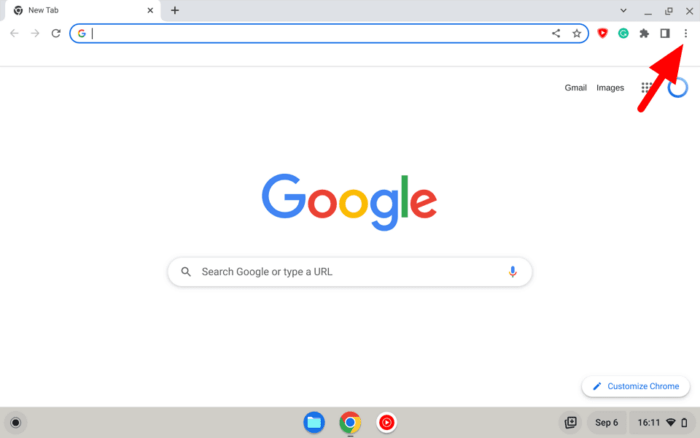 3. Select New Incognito window. You may also use the Ctrl+Shift+N shortcut.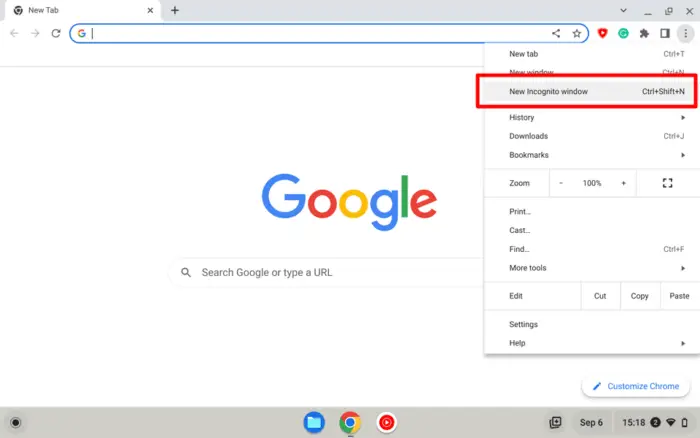 4. Now you are in the Incognito window. Feel free to browse around pages without being tracked.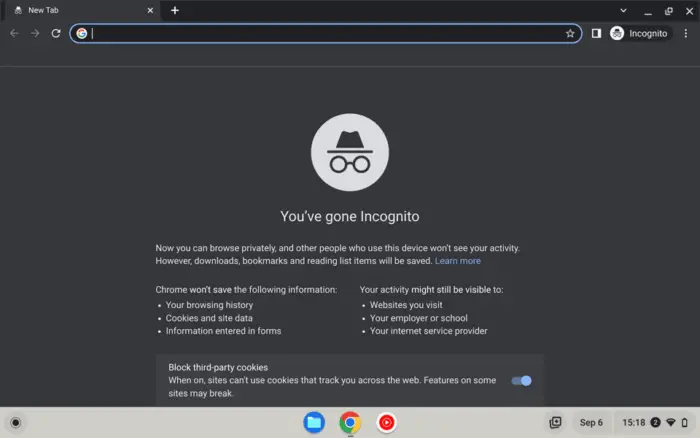 5. Once you have done, Close the window to purge all the historical data.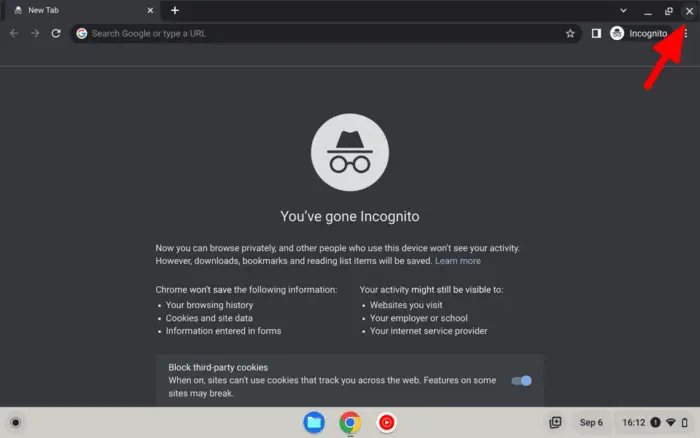 Alternatively, use the guest mode
Another way to browse privately is by utilizing ChromeOS' guest mode. It's probably even stricter than Incognito, as all data, including downloaded files and bookmarks, will be deleted once you sign off.
The guest mode is particularly created to let your friends borrow Chromebook without worrying they would discover private information. But you can also use it to browse without a trace. Here's how you can launch the guest mode.
1. First, be sure that all your work is saved. Then hit the Clock and select Sign out.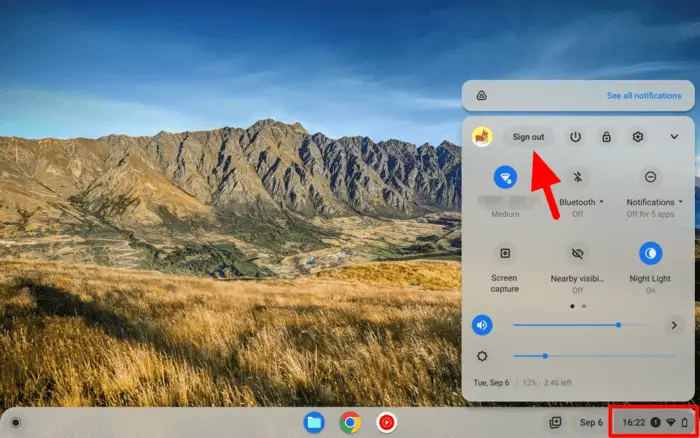 2. Look at the bottom of the screen. Click on Browse as Guest.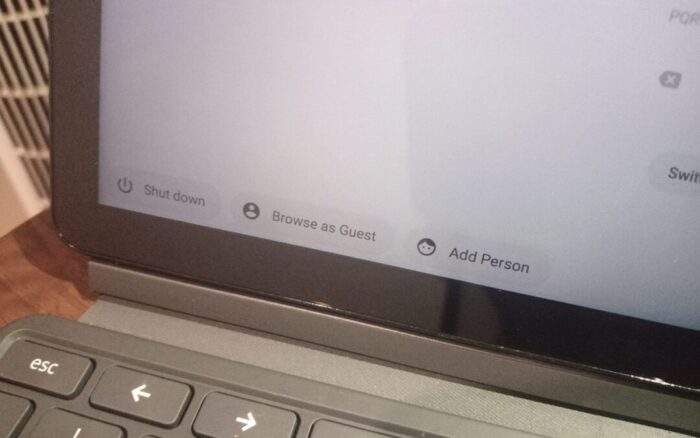 3. ChromeOS is now running on guest mode. You can browse the internet normally and run some basic apps.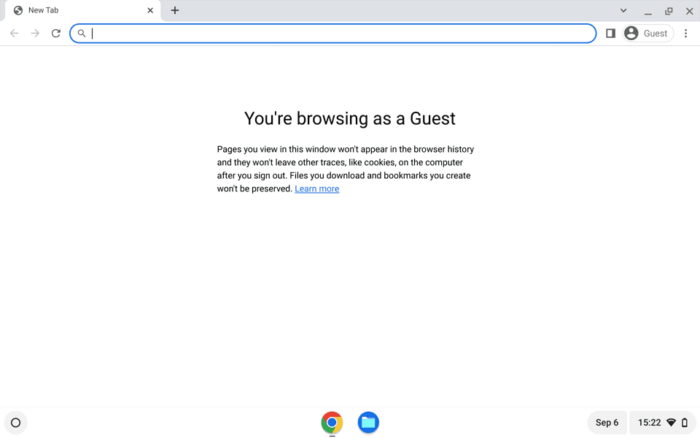 4. When you have done, click the Clock again and click Exit guest.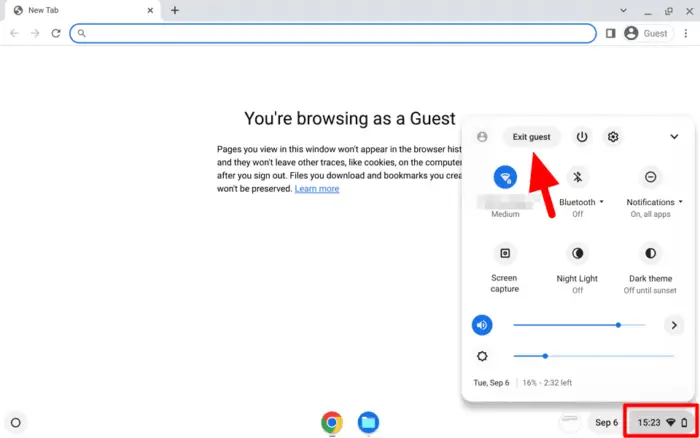 Both Incognito and Guest mode is the best way to surf the internet without leaving a trail. However, I should mention that these just cover the lowest layer of your privacy. If you want to protect your privacy one level higher, consider using a VPN service.