With more extensions coming into Chrome Web Store, Google has found the best way to make multiple extensions easily accessible without sacrificing too much space on Chrome's toolbar. In case you are not aware, the newly added extension icon contains all the extensions installed on the browser.
This new feature helps the browser interface to be clutter-free. However, it also makes the extensions a little bit deeper to reach. You will need to expand the extension menu before starting using any extension. And this could be a problem when you are actively using some extensions while browsing.
Thankfully, Chrome lets you pin certain extensions to be always shown on the toolbar. That way, they are a lot easier to access. Here is how to pin extensions on the browser (also works on Edge).
Note: Be sure you are running the latest version of Chrome. Not sure? Learn how to update the browser here.
1. Click the Extension icon on the toolbar (represented by a puzzle piece) to reveal a list of active extensions.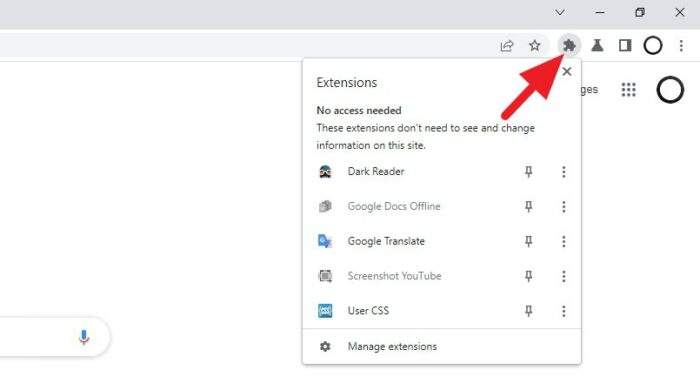 2. After that, click the Pin icon to pin the corresponding extension.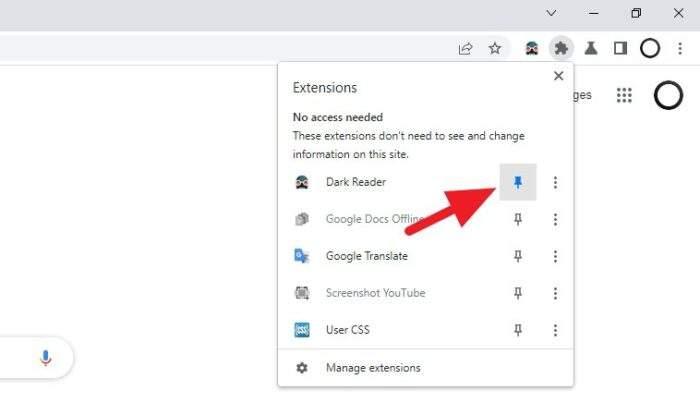 3. Pinned extensions should then be marked with blue and appear on the toolbar.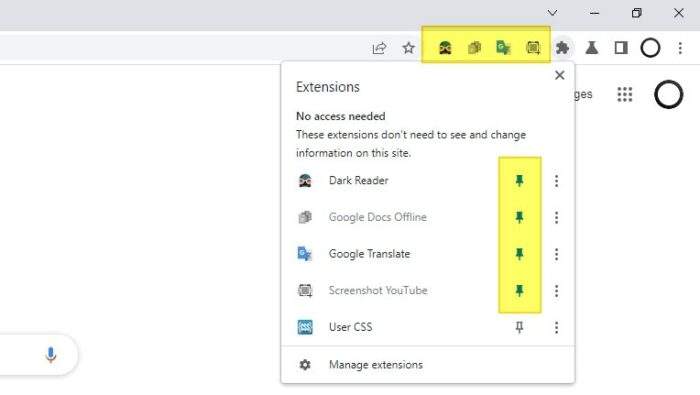 4. You may drag & drop each extension to manage their position.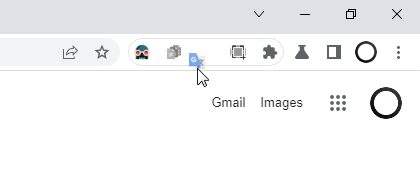 5. To unpin (hide) the extensions, just right-click on a pinned extension and select Unpin.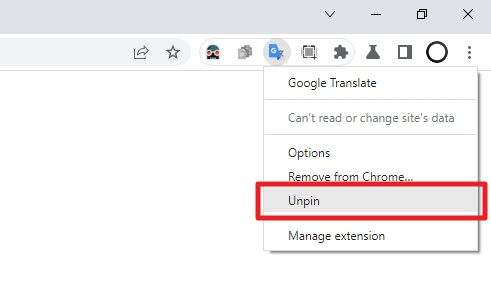 Hidden or pinned, installed extensions would still run in the browser. The only difference is the latter is a lot easier to access.
If you are looking to eliminate extensions from taking computer resources, see how to manage Chrome extensions in this article.