YouTube has made it a bit more challenging to download videos from their website. First, Chrome extensions are not allowed to grab a video file from YouTube, and secondly, the download feature is now exclusive in the domain of its Premium service.
However, it's still possible acquiring YouTube videos and save them to your local hard drive or even Google Drive. Yup, turns out, you can save a YouTube video to your Google Drive account without the need to download and reupload it — cutting down the process significantly.
In this guide, I'm going to show you just how to do it. But please bear in mind that grabbing a YouTube video and storing it somewhere else is not necessarily legal in the view of laws. Be sure you know what you are doing. This article is just for educational purposes.
With that said, let's go into it.
How to save YouTube videos to Google Drive
1. Visit the Save to Google Drive extension page and click Add to Chrome to install it.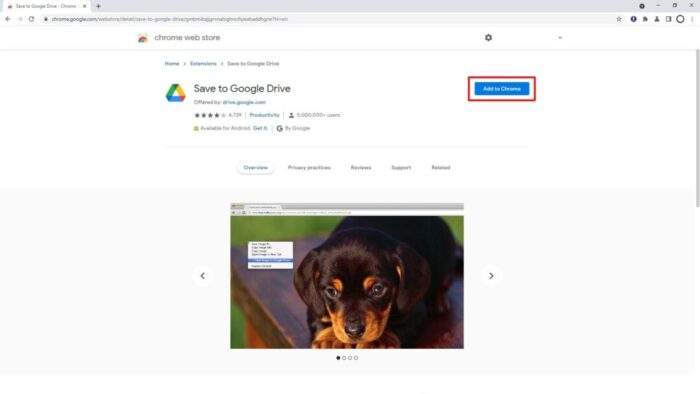 2. To start the installation, click Add extension.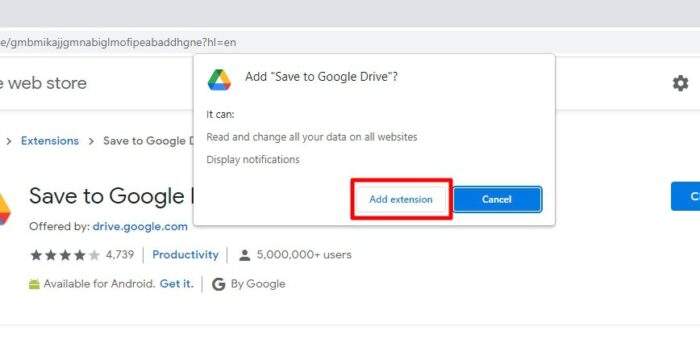 3. Once the extension is installed, click the Extensions menu and pin Save to Google Drive. This would make it easier to access later.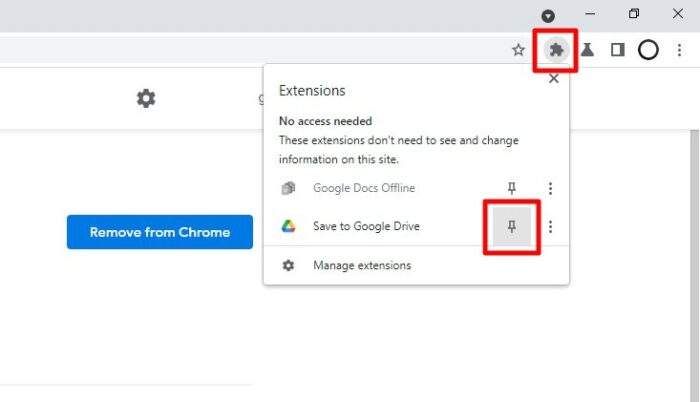 4. Right-click on the extension and then select Options.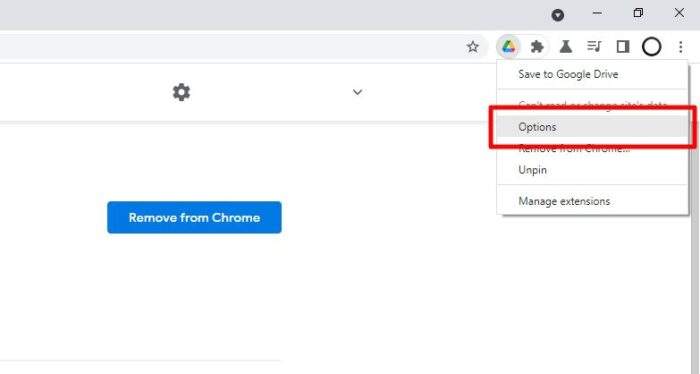 5. Click Change destination folder…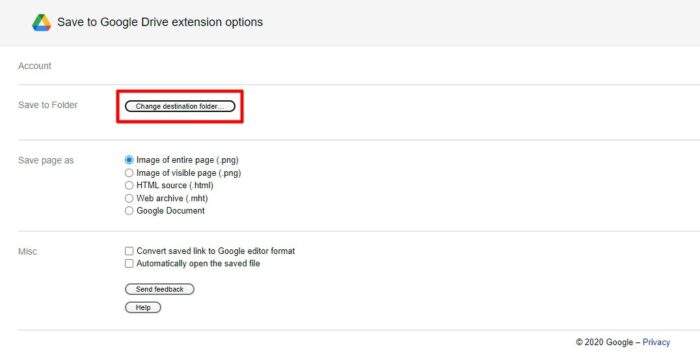 6. I personally have created a folder dedicated to storing YouTube videos. Feel free to select other folders or leave it as it is.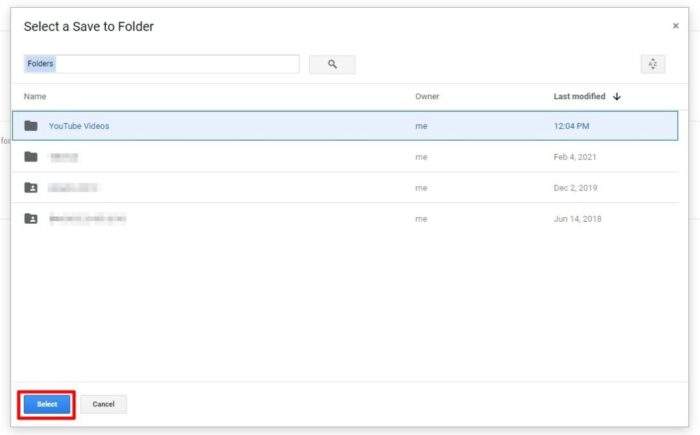 7. Next, go to the video you want to save, right-click on it and select Copy video URL.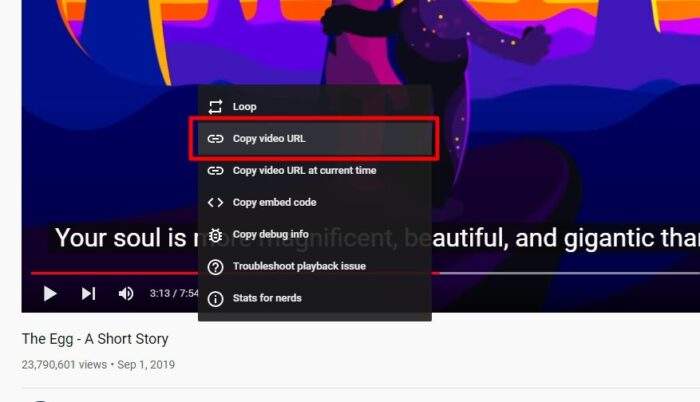 8. Go to a video downloader site, like SaveFrom, and paste the video URL to get the download link.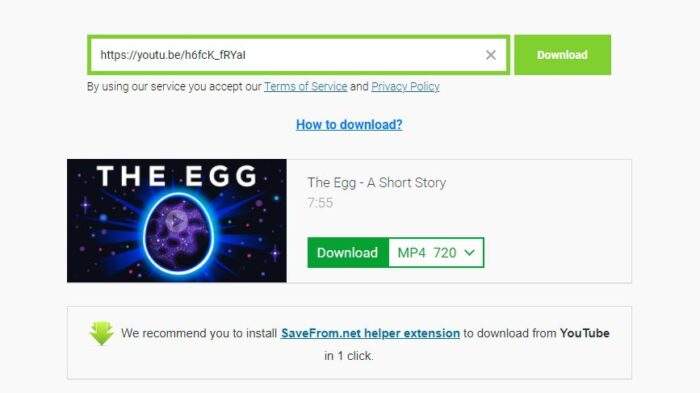 9. Right-click on the download link, hit Save Link to Google Drive.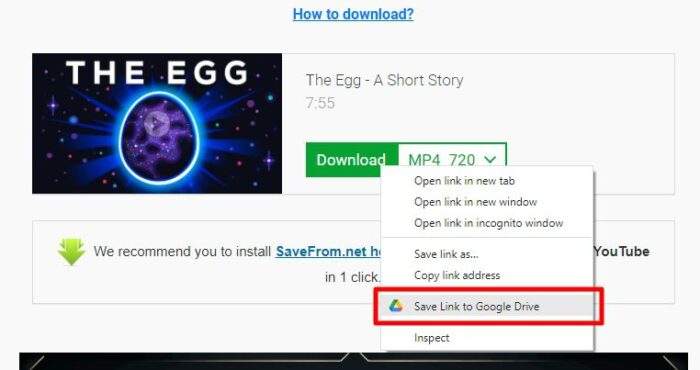 10. The extension will start downloading the video and store it in Google Drive. This process will take some time to finish.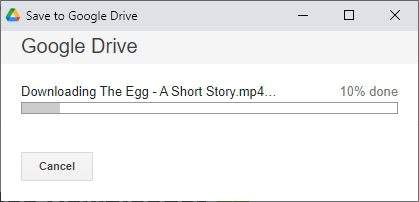 11. Once finished, you may Close the window.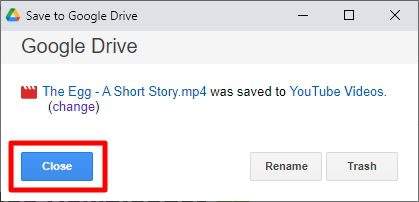 12. Check the destination directory on Google Drive. The video should be there.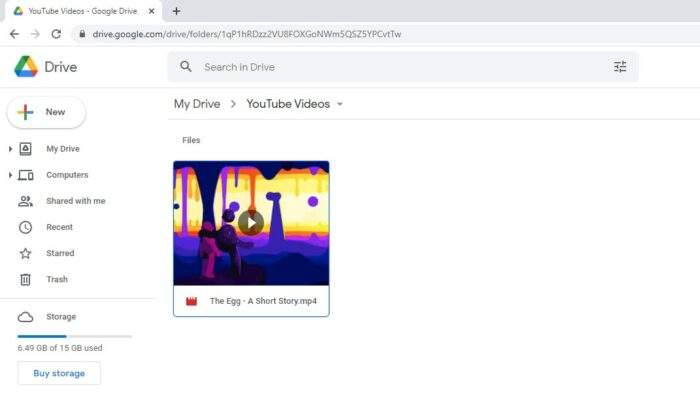 As the video is stored there, you can easily preview, share, embed, and even download from it directly.
However, YouTube videos could have some sort of copyright protection in mind. Therefore, Google Drive has the right to take down (remove) the video from your account anytime without prior notice. This never happened to me, but I just wanted you to know of the possibility.