Quora has become one of the most popular sites in the Google search result. However, this service requires you to login to the website if you want to see the answer to the related questions.
It becomes far less convenient if a website force you to register/login just to see one content. Luckily, there are some ways to "bypass" Quora's restriction when you about viewing a page.
So, you will have free access to all Quora question-answer pages without needing an account. The following tips can be used for both Quora web desktop and mobile.
#1 Use the incognito window to view Quora's page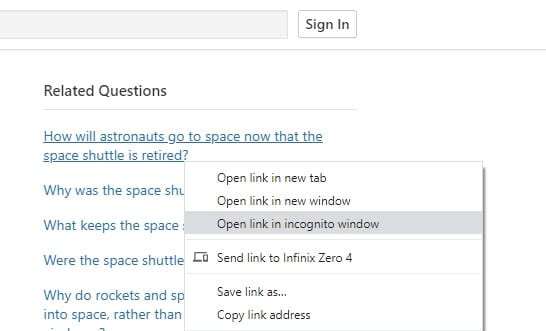 This method is especially useful when you try to open a link from the Related Questions section. In order to see the page without login, right-click on the link and select Open link in incognito window.
The incognito window will not follow the saved cookie used on the normal browser page. That's why you will be able to see the content without restriction.
Note that, if you open a new Quora link within the incognito window, the same login message will appear again because it's still in the same browser session.
#2 Add ?share=1 to the Quora's page link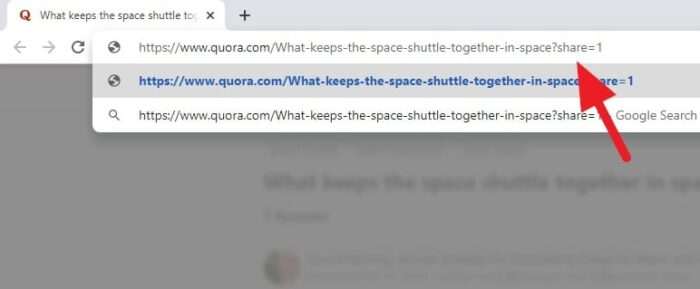 Another method to open Quora's link without login/register restriction is by adding ?share=1 by the end of the page's URL and then visit the new URL.
The ?share=1 at the end of URL giving a command to the server that the link is sourced from a sharing method (such as social media). That's why it doesn't force users to register their account.
Surprisingly, in their blog post, they are actually giving this option if you don't want to be asked to join Quora.
---
These are a few easiest methods to open Quora's link without having to login or register. I hope this article helps you 🙂