One of the biggest concerns of storing sensitive files in a flash drive is that someone with the drive and a computer could see, modify, and copy or steal your data without you realizing it. To combat that, a computer storage manufacturer, SanDisk, implements software-based protection that keeps anyone from seeing the flash drive content.
The software is called SanDisk SecureAccess and it comes bundled with a number of SanDisk flash drives, or can be downloaded directly from their website.
And since not many users are aware of this program and tend to ignore it, I'm going to show you how to use it on a SanDisk USB stick. In this example, I'm using the extremely tiny SanDisk Cruzer Fit, but this should work on other types as well.
1. First, plug in the drive, run File Explorer, and open the USB Drive.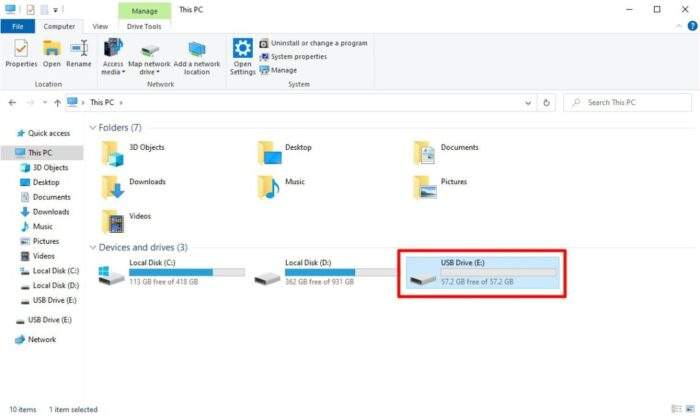 2. Run SanDisk SecureAccess. If yours didn't have the program, you can download it from here and copy the installer file to the USB Drive.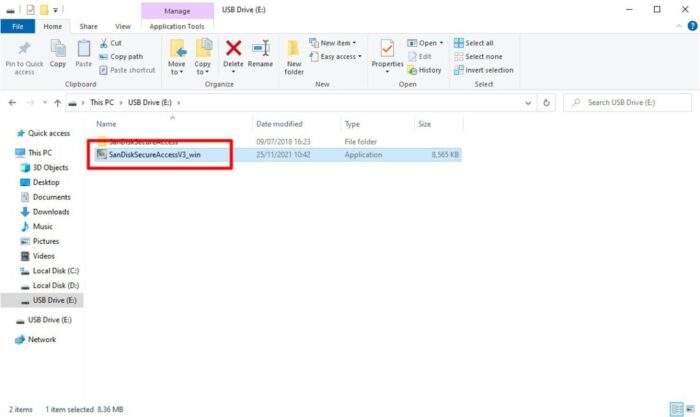 3. You will be greeted by this message. Just click Next.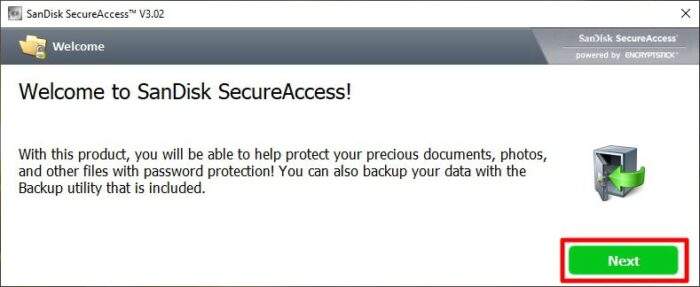 4. Read the agreement, and click Next.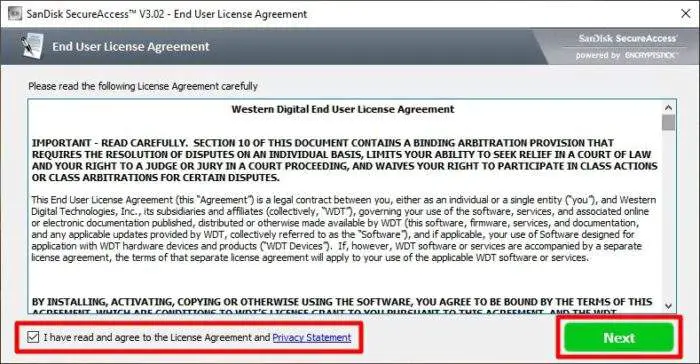 5. Create a strong password and add its hint if necessary. Then hit OK. Please be aware that there is no "Forgot Password" protocol. If you lost the password, you lost the encrypted file(s).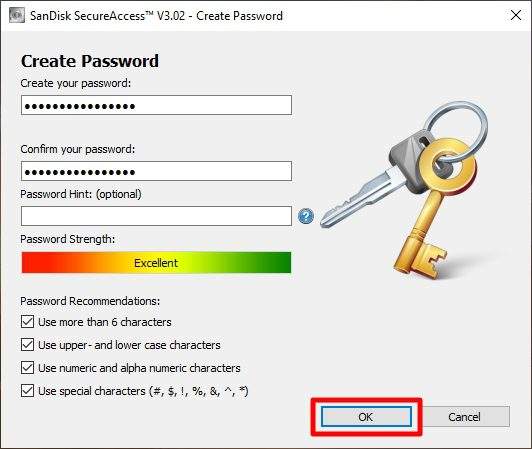 6. Just click Next again.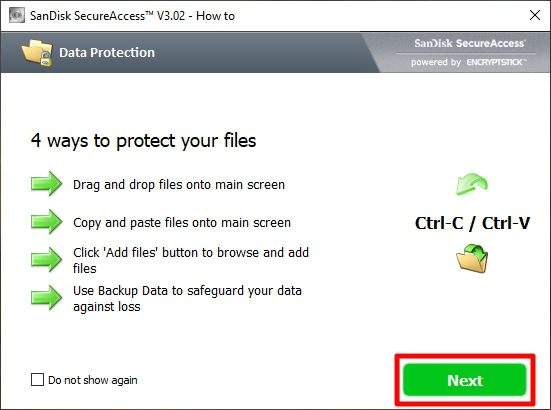 7. This is the SanDisk SecureAccess interface.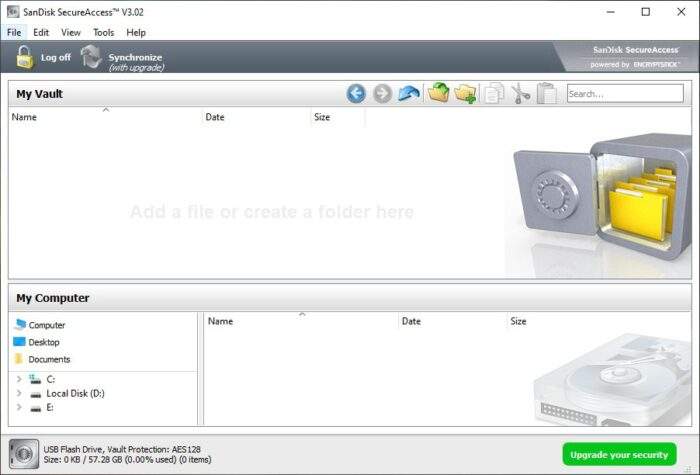 8. To insert files, you can go to File > Add file(s).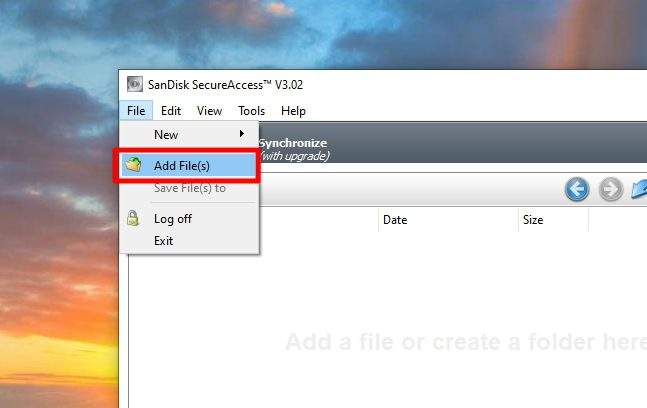 9. Or you can drag & drop files to the SecureAccess window. In many ways, it behaves like a regular file explorer.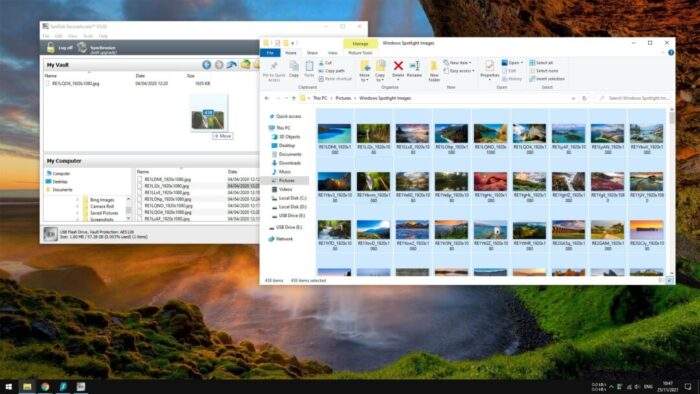 10. When you have done with it, don't forget to Log off.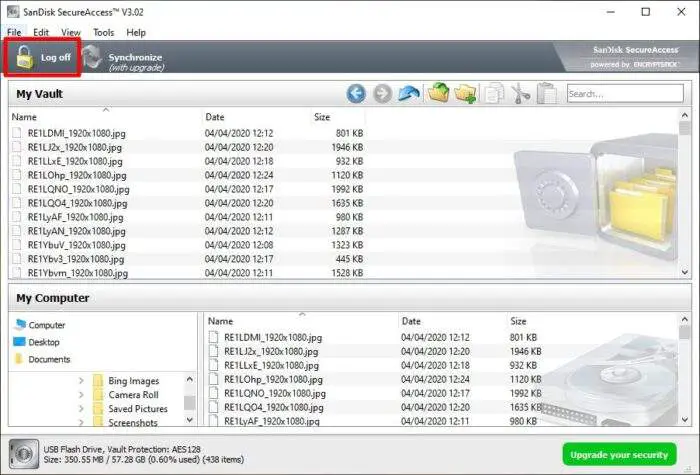 11. You will see this window every time you want to log in and after logging off from SecureAccess.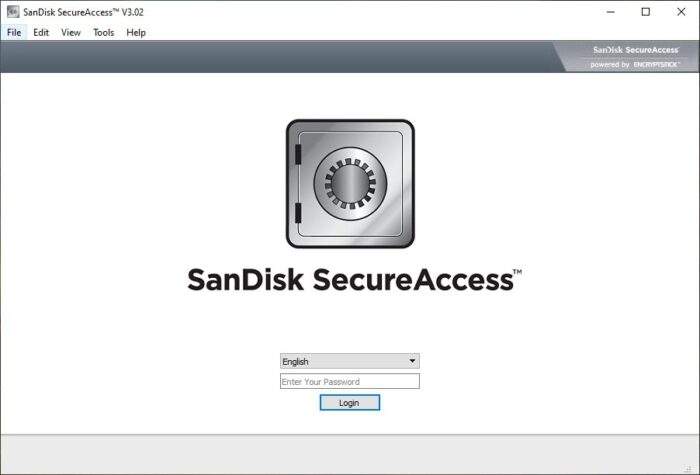 12. You might have noticed a new vault folder appears. The folder contains your encrypted files with seemingly random names and they are useless without the password.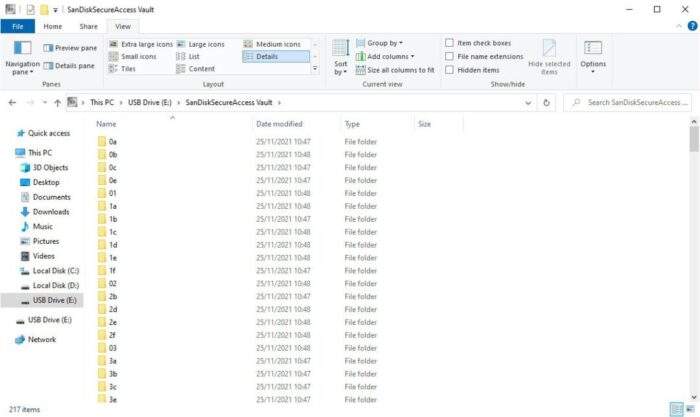 The encryption technology used by SecureAccess is AES 128-bit which is good enough to defend your data against hackers, and regular people won't even try to crack that.
But if you need stronger protection against a common attack, like brute force, AES 256 bit encryption is recommended. The Kingston DataTraveler 2000, for example, uses this technology and combines it with a physical keypad which makes it even more difficult to breach.