The wonder of AI is here and everybody is building apps and services that are taking advantage of OpenAI's large language model, GPT. However, most of these apps require you to have your own OpenAI API key. But, how to find this key?
In this guide, I'll walk you through everything you need to know to obtain your OpenAI API key and start exploring the endless possibilities of AI-powered applications. But first, there is something important you need to know.
The API key is like a password, so treat it that way. In fact, OpenAI won't show the key again once created. This means you might want to store the API key somewhere safe in case you need it for other applications. With that said, let's get started!
How to get the OpenAI API key
1. Visit https://platform.openai.com/overview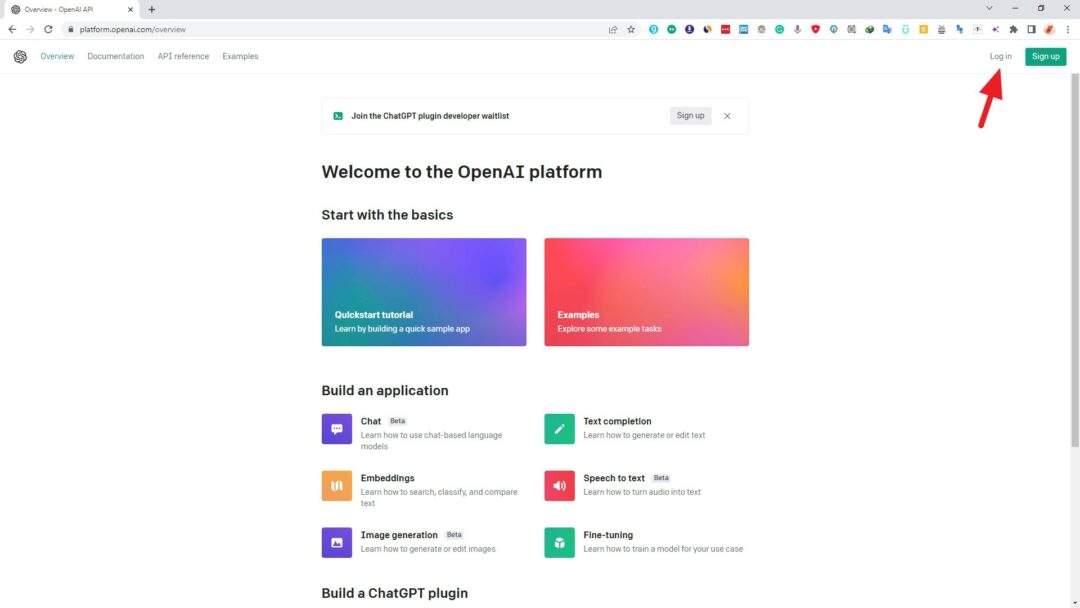 2. Log in to your account or sign up for a new OpenAI account. It's free.
3. Now, click on your profile name and select View API keys.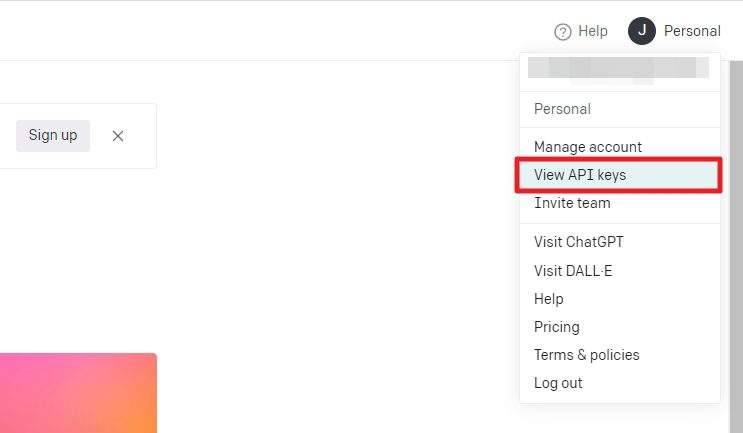 4. Click Create new secret key.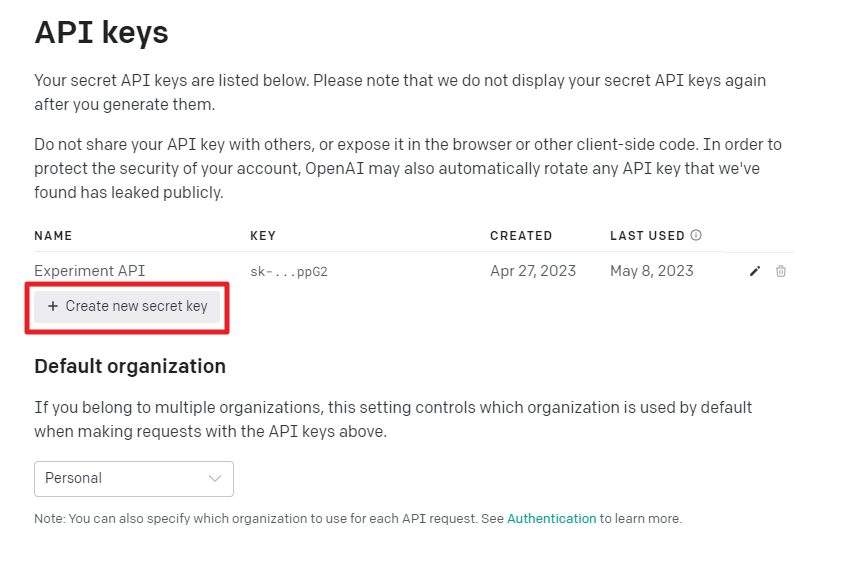 5. Name the key so it would be easier to manage. Then click Create secret key.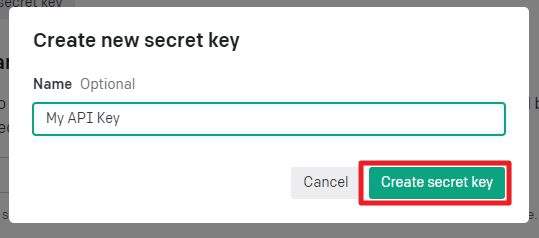 6. Copy the key and click Done. Again, I shall remind you won't be able to see the key again. If you think you will it need later, consider storing it somewhere safe.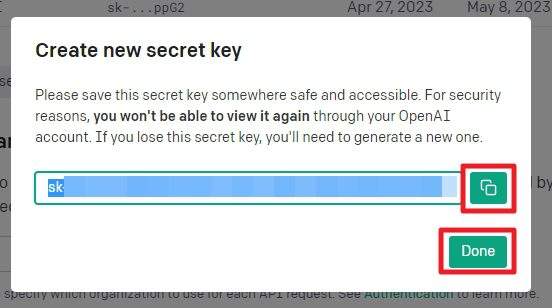 7. Done. The API key has been created and is ready to use.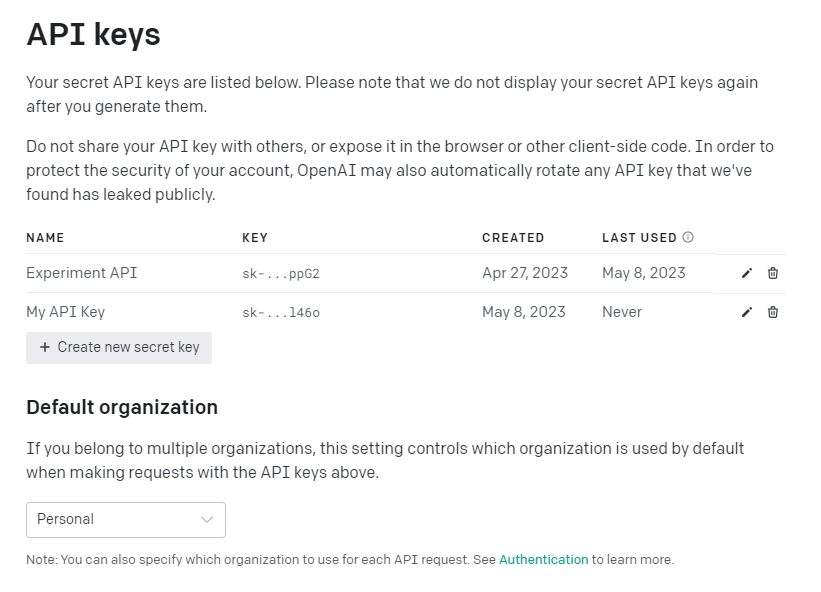 8. If you want to delete it, click on the trash icon and hit the Revoke key button. This action will make the key invalid and may break some apps that used to rely on it.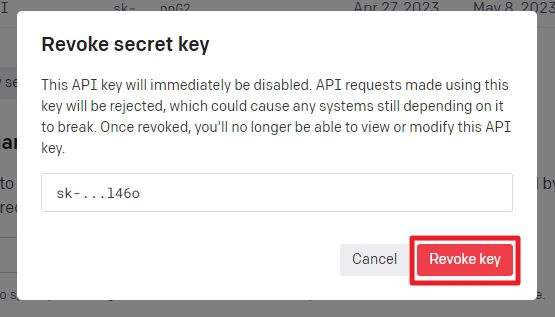 Why I can't use my OpenAI API key?
OpenAI API key is a paid feature. A new account may get $5 worth of credit that is valid for three months since the account creation. But after that, you need to pay to extend the usage. You can set up a pre-paid account on the Billing page.
Another possibility is that you may have exceeded your usage limit for the month. OpenAI offers different pricing plans with varying usage limits, so check to make sure you haven't gone over your limit.
Speaking about limits, you might also want to see the Usage page which will show how much credit is used in any given day and how many are left in your account.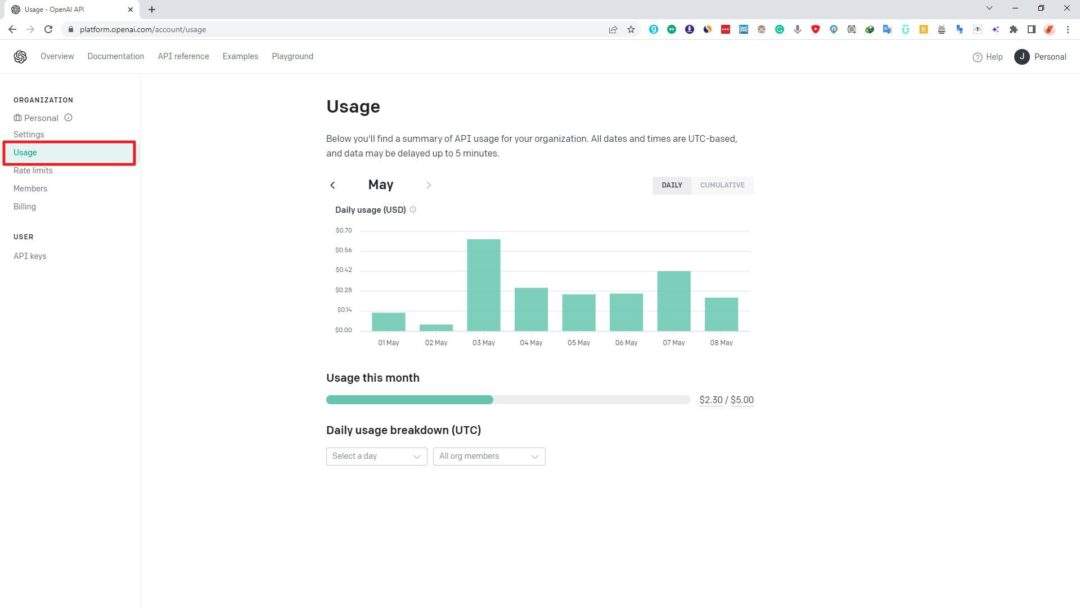 If you're still not able to access your API key, you can contact OpenAI's support team for assistance. They can help you troubleshoot any issues you're experiencing and provide guidance on how to resolve them.
FAQ
How can I get an OpenAI API key?
If you already logged in to your OpenAI account, the API key can be created by going to the API keys page and then clicking "Create new secret key". After that, it will give you an API key which you can copy and paste onto other GPT-powered services.
How to use the OpenAI API key for free?
Every new OpenAI account is granted access to $5 worth of API credit for three months. This gives plenty of time to experiment with the tool and explore the possibilities of GPT and DALL-E apps. But beyond that three-month limit, you have to buy the credit.
Where can I store the API key?
I highly recommend storing it in a password-manager app because it often offers an encrypted note app that is safe enough for the API key to be stored. You may use a regular note-taking app, but this approach is less secure than the former. Remember, anyone that can see your API key may abuse it without your knowledge and drain your credit instantly.