When you create an event registration, quiz, or survey, setting a deadline is a good way to keep the responses organized in a timely manner. Unfortunately, Google Forms doesn't have a built-in time limit which means anyone with the form link can record their responses.
Despite this issue, Google Forms has plenty of third-party add-ons that essentially add more functionalities to the service for free. In this guide, I will show you how to set a time limit in a Google Form so no one can submit responses beyond the due date even though they have the link.
Follow the guide below!
1. Open the form you want to add a time limit.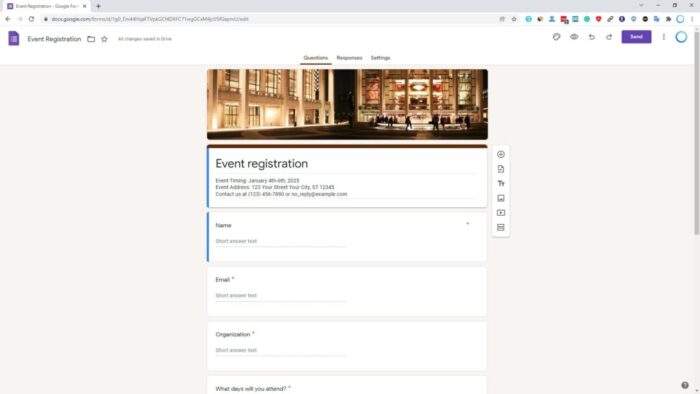 2. Click on the menu icon on the top-right corner, select Add-ons.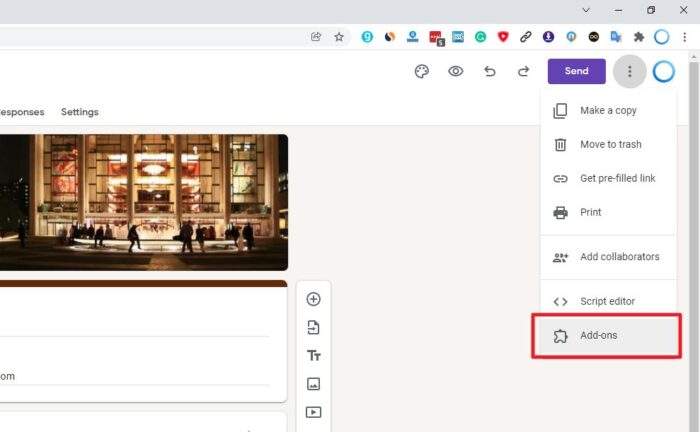 3. Search for formLimiter and click on the relevant result.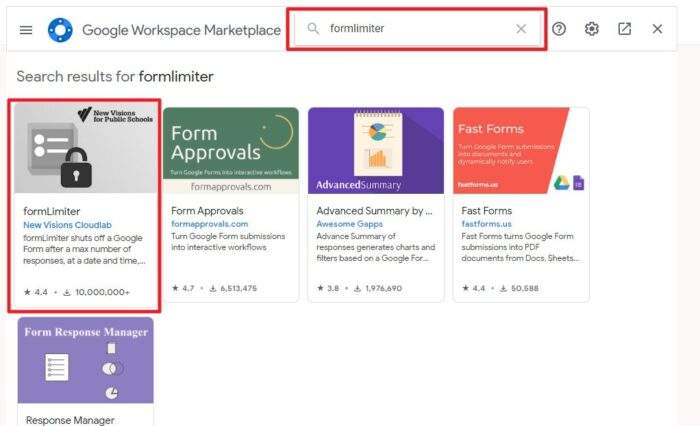 4. Now, Install the add-on to your Google account.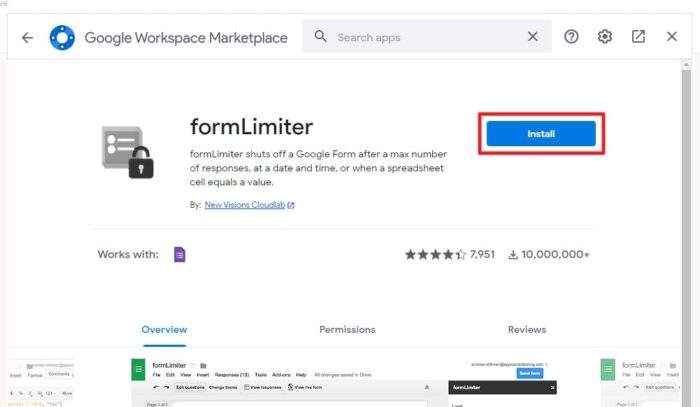 5. At this step, you basically only need to Allow formLimiter to access certain information from your account to enable its function.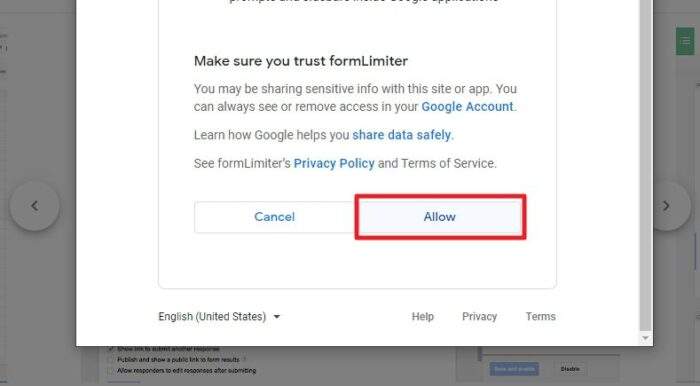 6. When the add-on has been installed, click Done.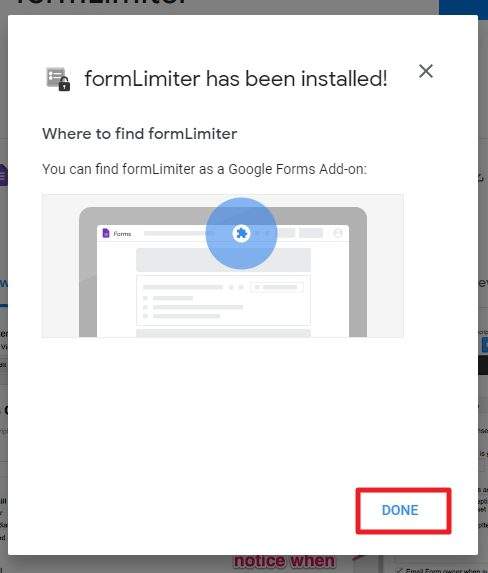 7. You may Close the add-ons window.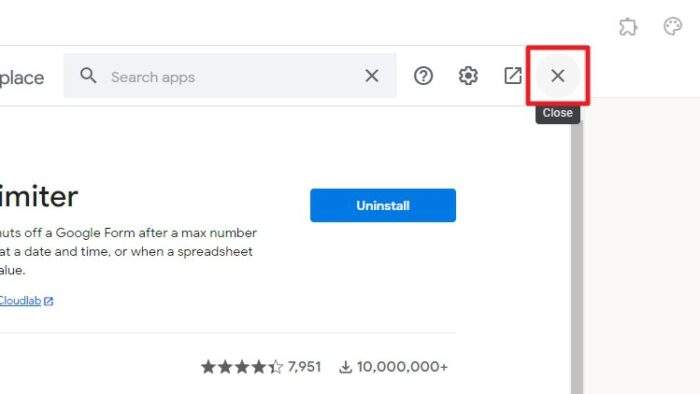 8. A small panel would appear. Select date and time for the Limit Type.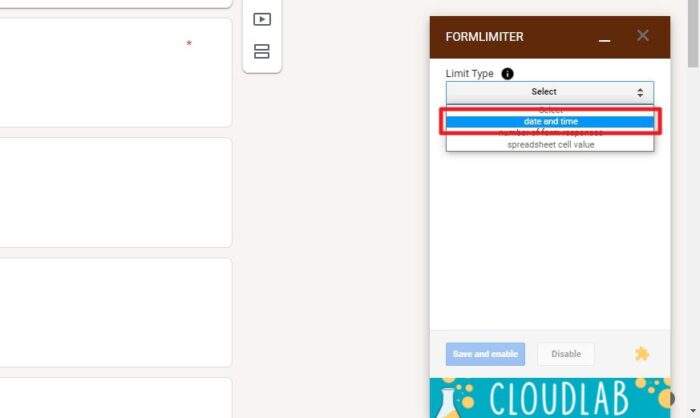 9. Select the due date, as well as the time of the day. Don't forget to click Set.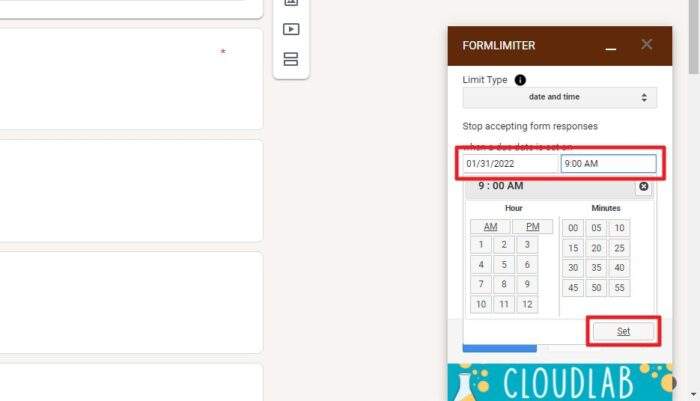 10. Add a custom message for viewers if the form is closed. Then, click Save and enable.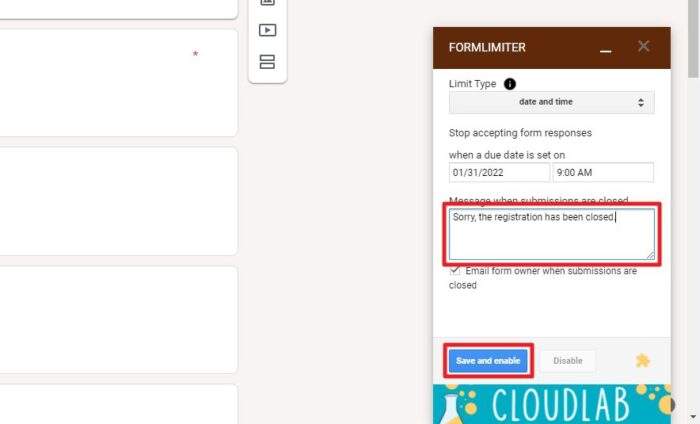 Now the form will no longer be available if the due time has been passed. If you are done with formLimiter and wish to remove its access from your account, you can do so via Google Account Permissions and click Remove Access from formLimiter.