Have you ever recorded your voice only to end up with a slow and dragging pace? I found it the hard way after I hired a rather expensive voice actor that does the voice acting rather slowly. When I tried speeding up the tone, it sounded high-pitched, like the "chipmunk" voice style. Surely, nobody wants to listen to that for a prolonged period of time.
So, I started researching the solution online and discovered a secret way to speed up the audio file without sounding too weird or squeaky. Moreover, this fix can be done using a free audio-processing app called Audacity. Whether it's a voice recording, music, or sound effect, this trick can be applied and will provide extremely good results.
So, prepare the audio file, download Audacity, and follow these steps.
How to speed up audio in Audacity
1. Launch Audacity on your computer. Click File and then click Open.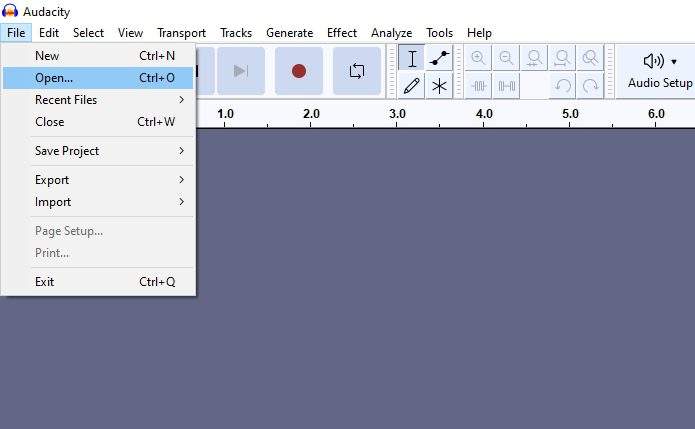 2. Select the audio file you want to speed up. And then click Open.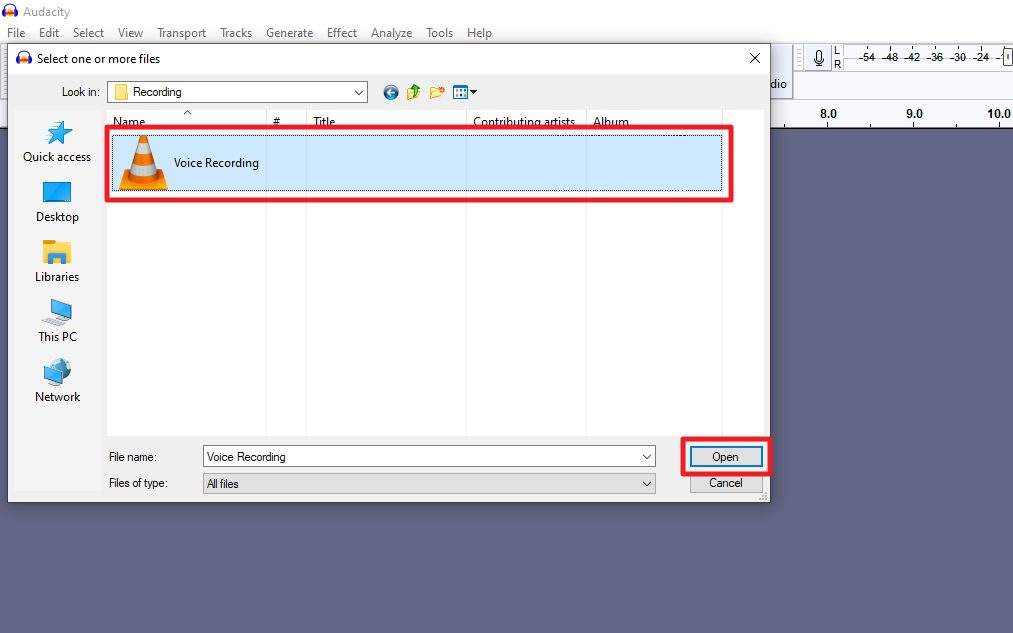 3. In this example, I have an audio file with over 1 minute of duration. But I want to release it to under 1 minute.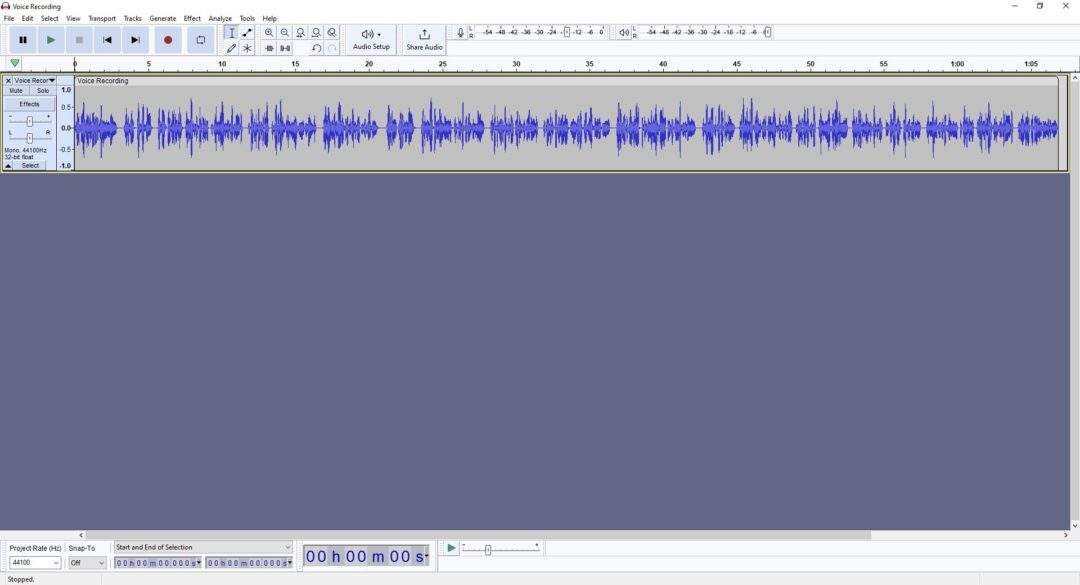 4. Go to the Select menu and then click All. You might also use the Control and A shortcut on your keyboard. This action will select the audio track that will be sped up later.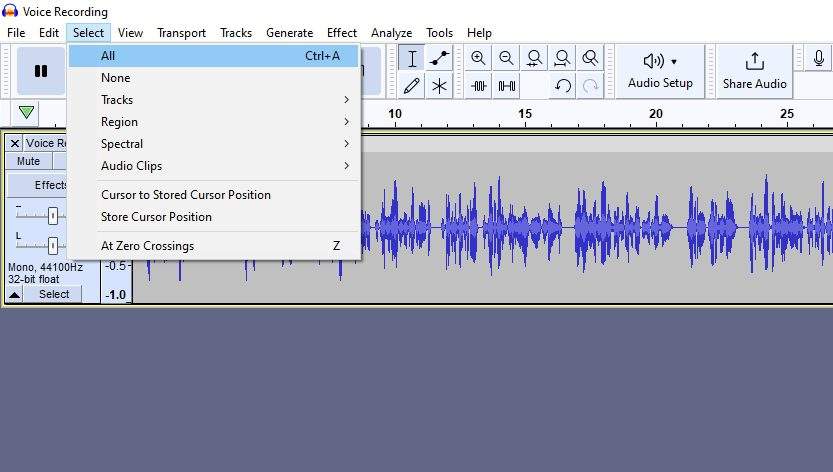 5. Now go to the Effect menu, select Pitch and Tempo, and then click Change Tempo…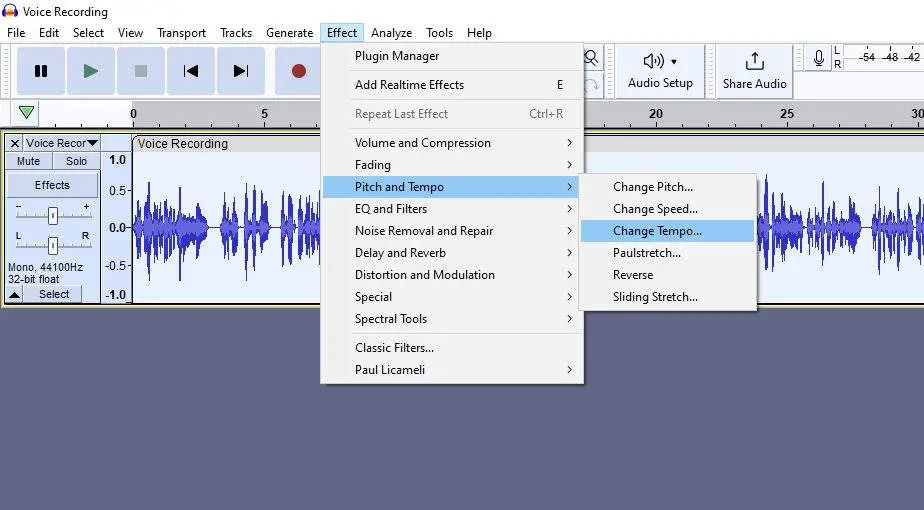 6. Enter the value in a percentage, and click Apply. You can also see the length of the audio based on the tempo setting.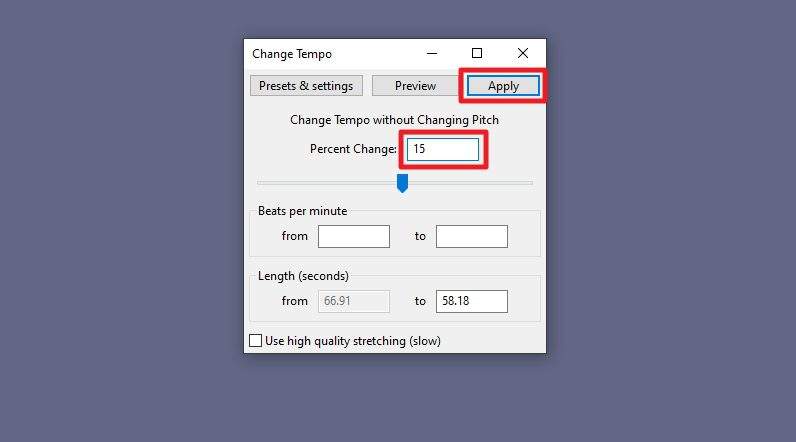 7. The audio has been sped up. It was more than one minute, but now it's 58 seconds.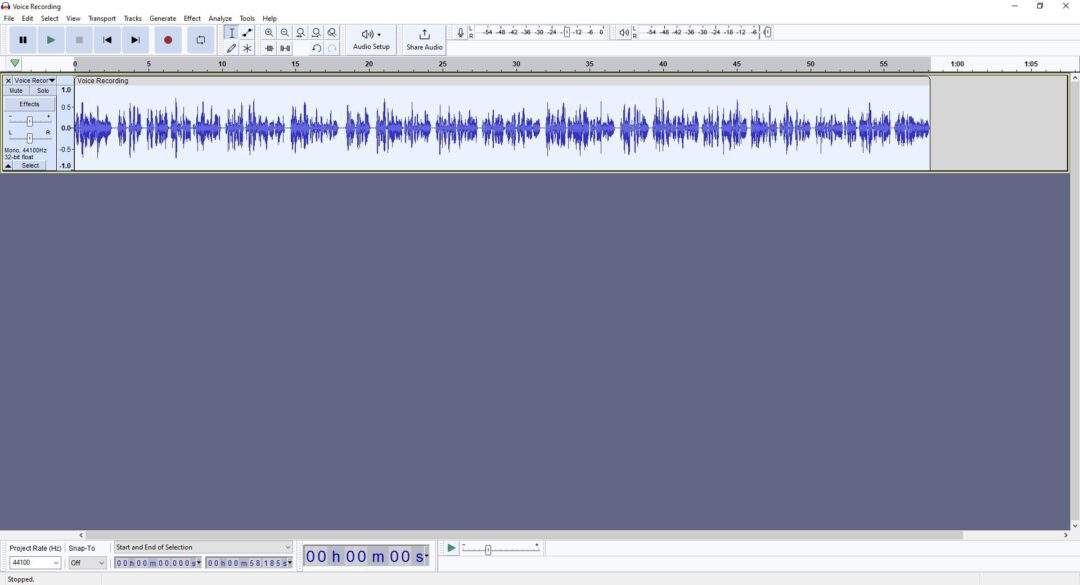 8. Play the audio just to make sure the result still sounds normal and comprehensible. If it's too fast, you may reduce the tempo.
9. Lastly, click File, Export, and select the audio format you want to have. The WAV format is recommended but feel free to choose anything else.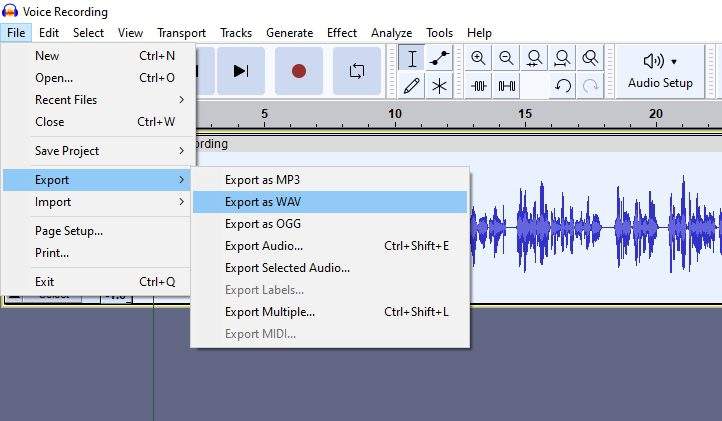 10. Give it a new file name and hit the Save button.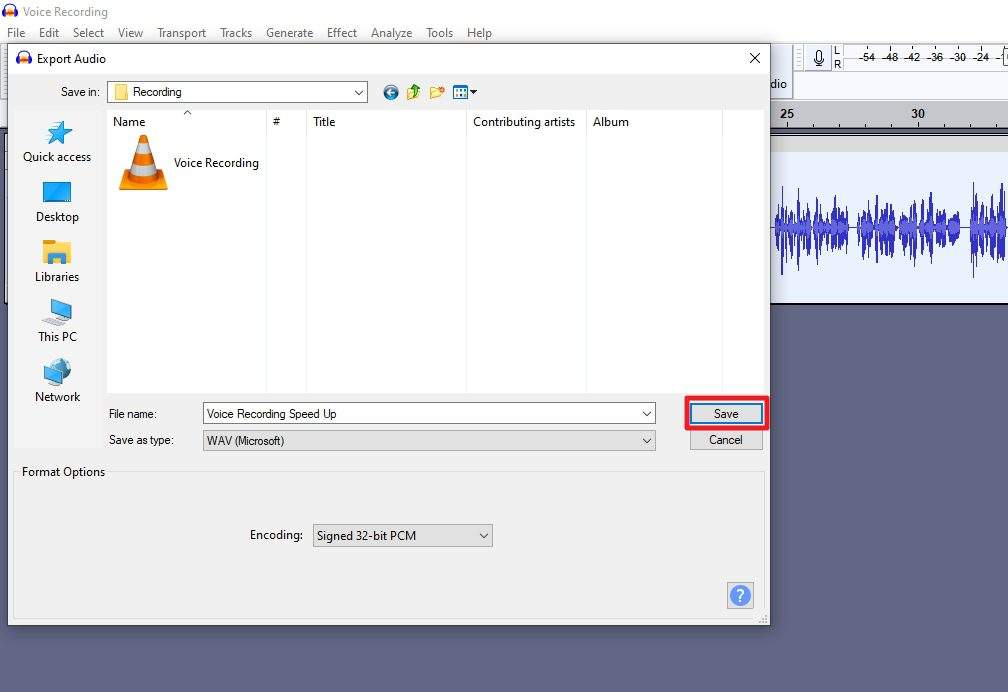 Tips and tricks when speeding up the audio file
I'm no audio engineer, but there are a few tips for speeding up (and even slowing down) an audio file you might want to apply. The following tips and tricks are just my personal recommendations based on my experience. Check them out!
1. Try not to speed up the audio by more than 20%
Frankly, there is no exact number you have to keep in mind. But from what I learned, any audio that is sped up by more than 20% would sound a bit rash and sometimes not coherent.
2. To make the audio denser, try removing silences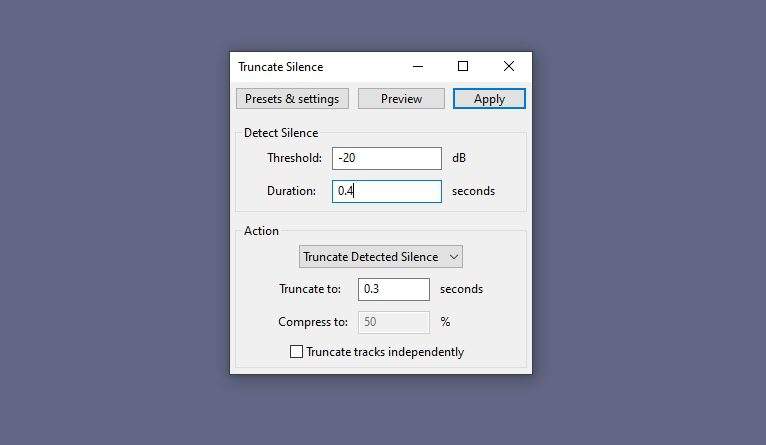 Another way to make the audio file duration shorter is by eliminating the tiny gaps or silences between words or sentences. This is a common problem in podcasts and voice acting. To automatically remove the silences in Audacity, go to the Effect menu, click Special, and select Truncate Silence. This also helps the final recording sound more engaging and energetic.
3. At some point, a retake is better than editing
If your recording is so slow and changing the audio tempo doesn't help, I think it is always a good idea to redo the recording with a slightly faster pace. At the end of the day, this method is just a band-aid solution to the problem, and there is a limit to it.
FAQ
How can I speed up my audio track on Audacity?
To speed up the audio twice faster, you can select the audio track, go to Effect, Pitch and Tempo, and click Change Speed. However, this method will also increase the pitch. If you want to speed up the audio without changing the pitch, navigate to Effect, Pitch and Tempo, and select Change Tempo…
How do you speed up audio in Audacity without changing pitch?
As mentioned earlier, the only way to speed up the audio without changing the pitch is by using tempo. Go to Effect, Pitch and Tempo, and then click Change Tempo. You can manually enter the speed percentage value but try to keep the value moderate, as a tempo that is too high will negatively affect the audio track.
How do you speed up over time in Audacity?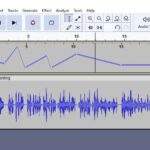 You can manually adjust the speed over time using Time Tracks. To add one, go to Tracks, Add New, and click Time Track. Clicking on the line will add a new point. Dragging it upwards or downwards will change the speed at that time.