If you on this page, then I believe you might have encountered a strange problem where Chromium-based browsers like Google Chrome and Microsoft Edge go fullscreen every time you press a button that's not supposed to function like that.
In my case, the browser often switched to the fullscreen mode after I pressed the 'B' button on the keyboard. The issue comes and go and it's rather difficult to pinpoint the exact reason for the problem.
In spite of that, I found some tricks that could it stop this behavior.
#1 Restart your PC
The most simple thing you can do is by restarting your computer and see if the issue still persist.
#2 If the CPU is overclocked, try to disable it
This is may not common, but I found the issue consistently occurs when the CPU is running at an overclocked speed. When I switched back to the default speed, everything seems to run normally.
This is a bit odd as the CPU virtually won't affect how other peripherals work. However, there are some users reporting that their keyboard isn't working properly after an overclocking profile applied. The solution includes resetting BIOS, switch to a different keyboard, use a different plug, or just disable the overclocking temporarily.
#3 Unplug the keyboard and plug it back
This trick does permanently fix the issue for me. I'm using a wireless keyboard, so I only need to unplug and plug the receiver and it's working without any issue. If it didn't work, try to use a different USB port.
And please avoid using a USB hub as it can introduce interference between connected devices.
#4 Update the Chrome version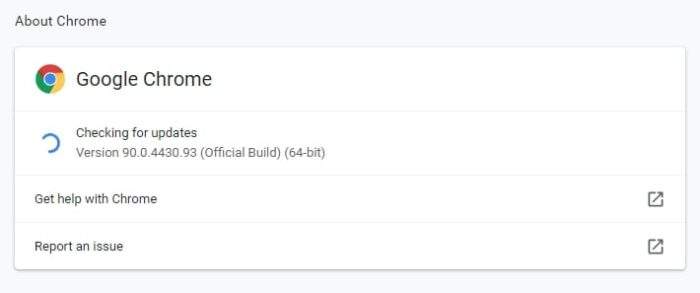 It could be a simple glitch from the browser, a small mistake by a sleepy developer when writing the program's code. If that was the case, go to the Chrome menu > Help > About Google Chrome and see if there's a new update available.
Restarting the computer and the browser may be necessary once the installation process completed.
---
And that's it! The four solutions to fix Chrome that randomly goes fullscreen when a certain key is pressed. It's so sad that there is only little to no explanation on this issue on the internet. But in case one of these tricks help you, don't hesitate to tell other readers about your experience.