Have you ever tried to send a large file through email or upload it to a website, only to be met with an error message saying the file is too big? It's frustrating and can put a halt to your productivity. Luckily, there's a solution: WinRAR. This popular compression tool not only compresses files but also allows you to split a large file into smaller parts for easier sharing and transferring.
We'll explore how to split large files using WinRAR and provide step-by-step instructions so that you can do it yourself in no time. So let's dive in!
1. First, you need to download and install WinRAR. You can get it from this link.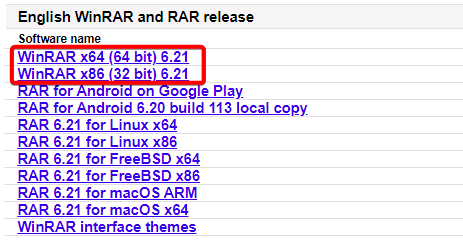 2. Next, in File Explorer find the file that you want to split and right-click on it. Choose Add to Archive.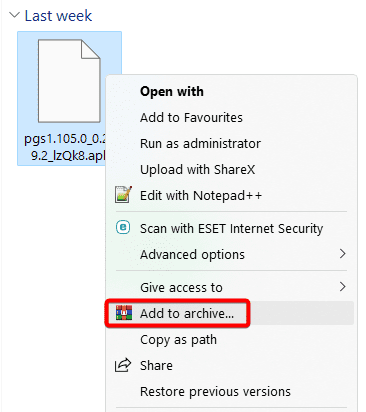 3. In the new window, give your archive a name and choose a format. You can use either RAR or ZIP, depending on your preference.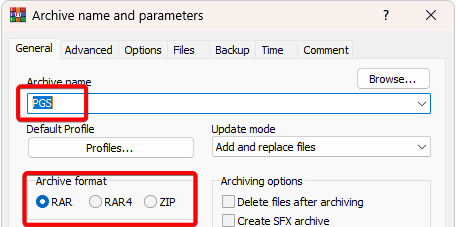 4. Now, here's the critical part. Under the Compression method menu, choose Store. This means that your file will not be compressed further, but just split into smaller parts.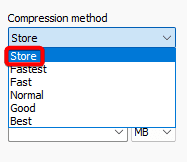 5. Then, under the Split to volumes, size menu, enter the size that you want for each part. You can use bytes, kilobytes, megabytes, or gigabytes as units. For example, if you want to split your file into 100 MB parts, enter 100MB.

6. Finally, click OK and wait for WinRAR to split your file. You will see a progress bar showing you how much time is left.

7. You have successfully split your file into smaller parts using WinRAR. You can find them in the same folder as your original file, with names like PGS.part1.rar, PGS.part2.rar, etc.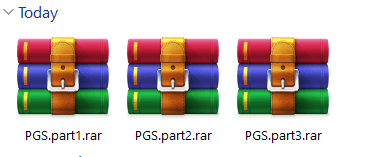 Splitting large files using WinRAR is a quick and easy process that can save you time and effort. Remember to choose an appropriate compression level and password-protect your files if necessary.