Windows 10 comes with a lot of graphics improvements, and yet this latest operating system still doesn't have a native feature that allowing you to change folder icon color.
Luckily, a freeware named FolderPainter can help you solve this issue. This software has plenty of folder icon packs which you can use to modify any folder color with easer.
Check out the following guide!
1. Download FolderPainter, and extract it to your computer.
2. Run FolderPainter for Windows 32-bit or FolderPainter_x64 for Windows 64-bit.

3. Once the program has launched, click Install. You can also add other icon packs if you want.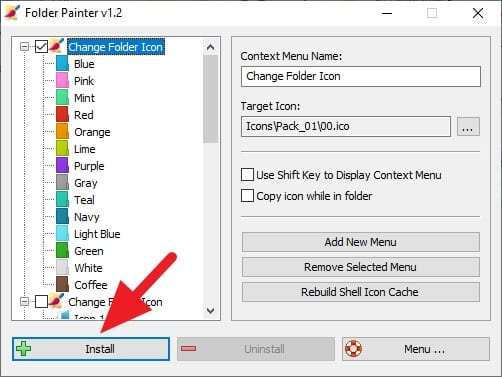 4. Right-click on any folder, hover on Change Folder Icon, then select the available colors.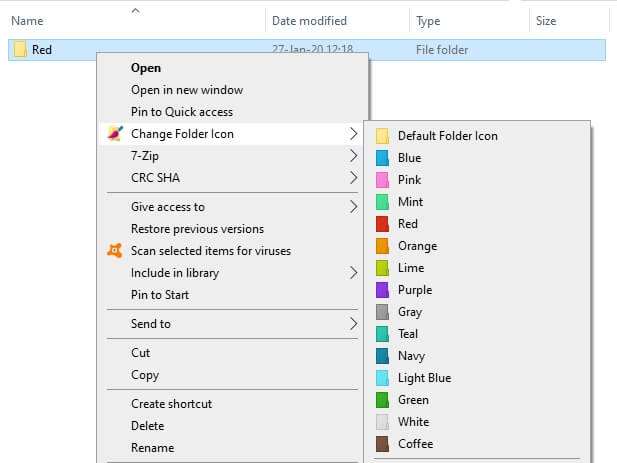 5. Now the folder color has changed!

There are 294 icons that come with a high-definition quality which means you can enable "Extra large icons" view without making them look blurry.
The developer also says the color effect is permanent. Meaning that you can copy the folder to another computer and will have the same look.