It's kind of annoying when you just purchased Youtube Premium to avoid ads and yet tons of videos contain sponsored messages that sometimes took massive parts of the video. To get over these ads, we can use a browser extension named 'SponsorBlock for Youtube' that will detect the sponsored part of a video and skip it for you.
In this guide, I will show you on how to install SponsorBlock, how to use it, and the best settings for better watching experience. Let's get started.
1. Go install SponsorBlock for Edge and Chrome here.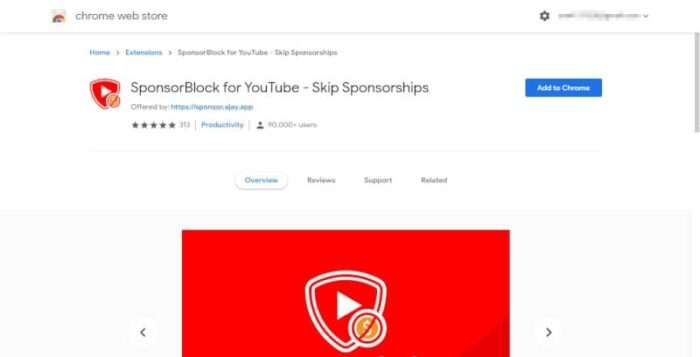 2. Once installed, right-click on the extension and select Options.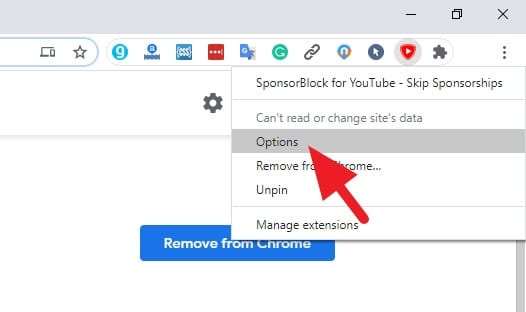 3. Now, make sure you enabled Auto Skip on these categories.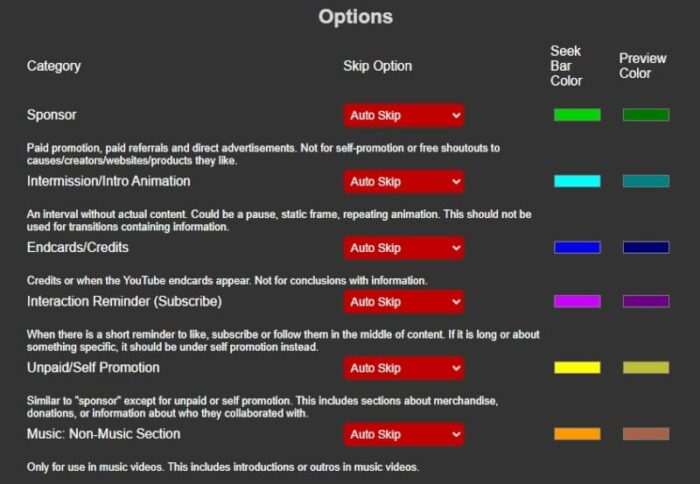 That way, anything that is not the main content of a video will be skipped. For example, it may skip non-music parts of a music video. It also will auto skip some long animation intros and outros. However, you still able to go to the leaped segments manually if you wish to — in case you wondering what products being promoted.
SponsorBlock relies on data submitted by users. Some popular videos may already be submitted before, meaning it will instantly skip the 'unnecessary' parts of a video for every SponsorBlock user. But, if you saw a video with long paid messages without the SponsorBlock's marking, then you can create a submission!
How to submit sponsored parts of a video
1. Go to a Youtube video. Then click the Segments Start button right when a sponsored message (or other categories) started.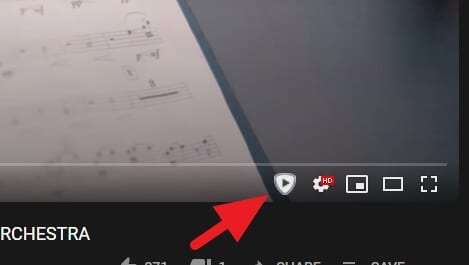 2. When the message is finished, click Segments End.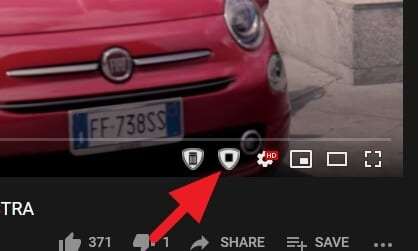 3. Next, click Submit Segments.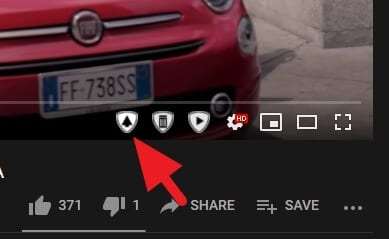 4. Select the category, then click Submit.
Make sure you follow the guidelines to ensure a seamless experience when watching a video. Once submitted, the segments will be applied to other SponsorBlock users.
---
Tired of clicking the "Skip Ad" button? Check out on how a browser extension could save your time by automatically skip skippable ads on Youtube videos.