In the past few years, we are not lacking stories where people, especially teenagers got depressed after using Instagram regularly. Reducing the exposure on the platform is one way to combat that, but if you want to go all out, consider leaving your account temporarily.
Instagram allows you to temporarily deactivate your account which will make the post, profile, and activity hidden until you decided to return. This is an alternative if you are not ready for deleting the account entirely.
Deactivating an Instagram account may free up some of your time, alleviate anxiety, and help refocus priorities and goals.
How to disable Instagram account temporarily
1. Log in to Instagram web on mobile or desktop. In this example, I'm using the desktop version, but the steps are the same.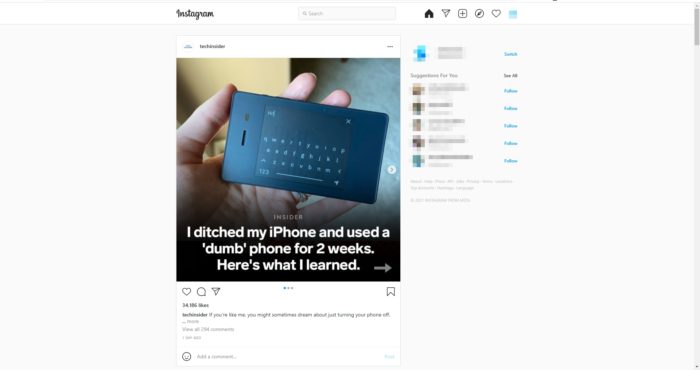 2. Tap on your profile picture, and navigate to Settings.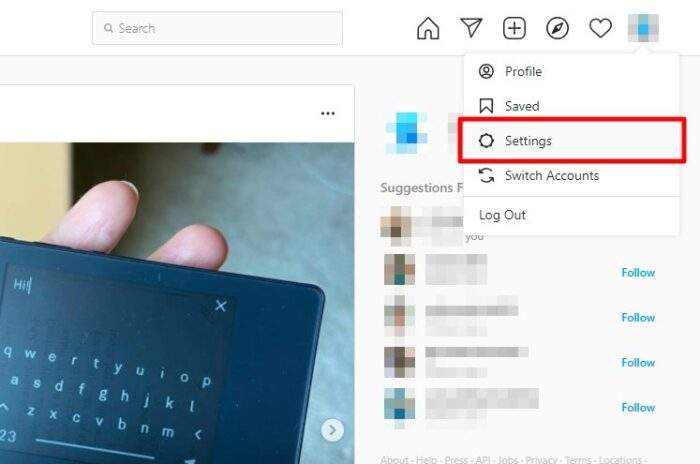 3. Scroll down a little, and click Temporarily disable my account.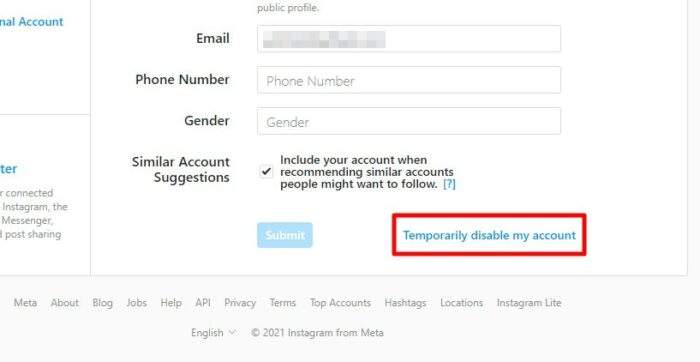 4. Select the reason you are leaving, enter the account's password, and click Temporarily Disable Account.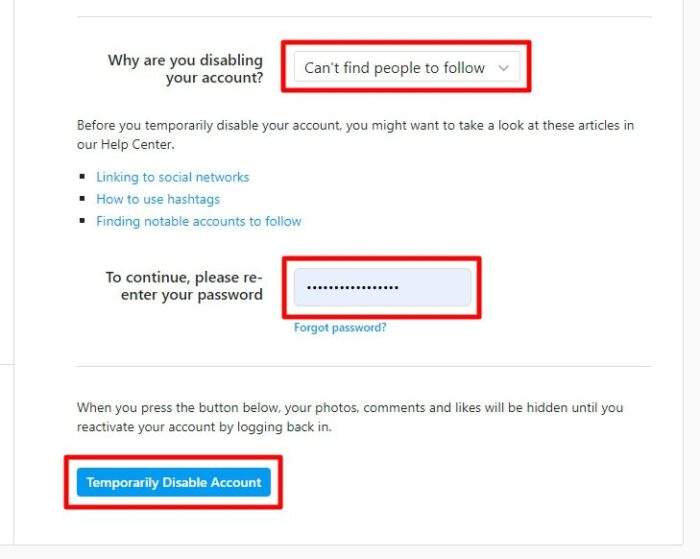 5. To confirm this action, select Yes.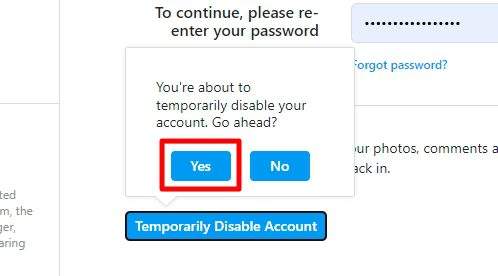 6. Your Instagram account is now deactivated. It will log out immediately.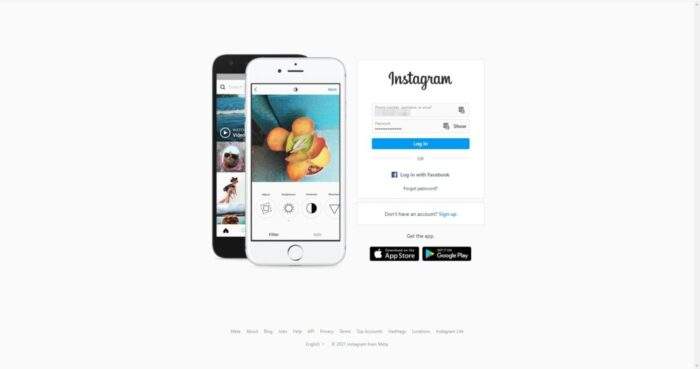 Since the account has been disabled, anyone won't be able to see your profile, not even your followers. Your account handle may still appear in a form of a link on various websites, but clicking on it only led to an error page.
If you have sizeable followers, I think telling them prior to disabling the account is a good practice to keep them informed.
What will happen after the account deactivated?
All your posts, messages, likes, and activity still stored on the Instagram server but remains hidden unless you login back to the service.
Your photos, videos, likes, messages, comments, and many more will still exist and stored safely on the Instagram server.
People can't find you on Instagram.
Your followers and the following list will remain.
Your friends not be notified about your deactivation.
…and your mental health may gets better (Source: TIME).
Have a Twitter account? Why not deactivate it too? Learn how to deactivate your Twitter account temporarily as well.
---
Instagram only allowed its users to disable their accounts once a week. If you log in back, you need to wait for the next week to get permission to disable the account again.