In the early days of Youtube, its original video player will collapse and you can see a small progress bar at the bottom of the video which lets audiences know their time position of the video. Sadly, this unique feature is no longer supported once Youtube changed its player to HTML5 format.
But, we may able to 'revive' the permanent progress bar on Youtube video. Turns out, there is a free browser extension that can make Youtube progress bar always appear when the video is running and even when the pointer is not hovering. Check out the guide below.
1. Install an extension named Permanent Progress Bar for Chrome. The same add-on is also available for Firefox.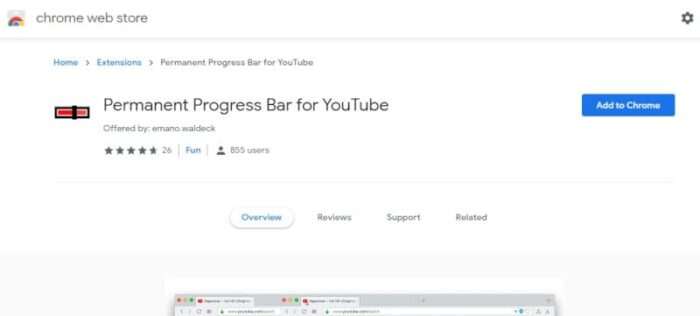 2. Click Add extension to start the installation.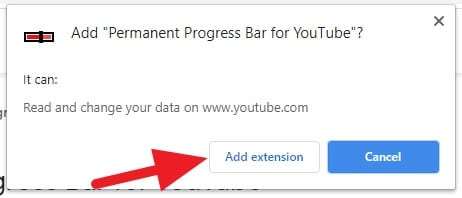 3. Go to a Youtube video and see it in action!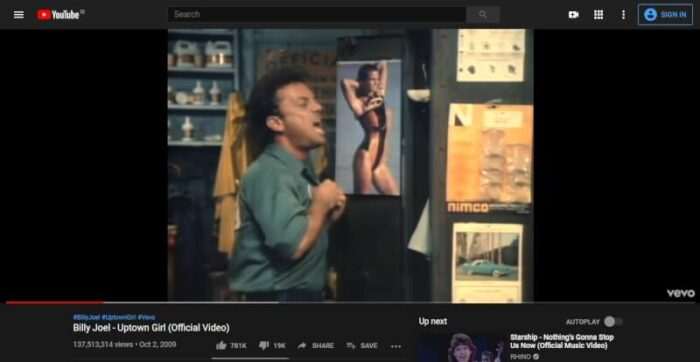 Now you can see the video progress and the buffering progress at the bottom of the running video. This extension works on theater mode, fullscreen mode, and default view. While the miniplayer mode has already come with this exact feature all along.