Bullet point is a common type of word style to display a list in an easy to organize manner. Bullet points are everywhere but they tends to waste a lot of blank space on the document, roughly half of the page is served just for the list.
But you can make the most of it by making the list(s) appear side by side. This practice is extremely helpful if you have multiple lists or a list that has tons of points. That way, the document would look more dense and organized.
Here are the tips to make bullet points in Microsoft Word positioned side by side in one page.
1. First, write the list. It could be a single list or multiple lists.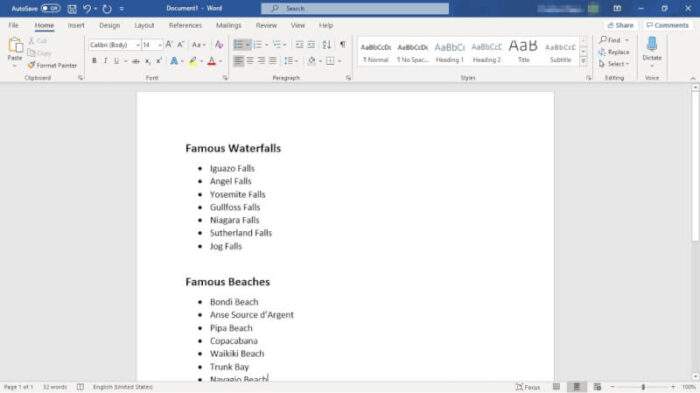 2. Then, select the list (blockquote).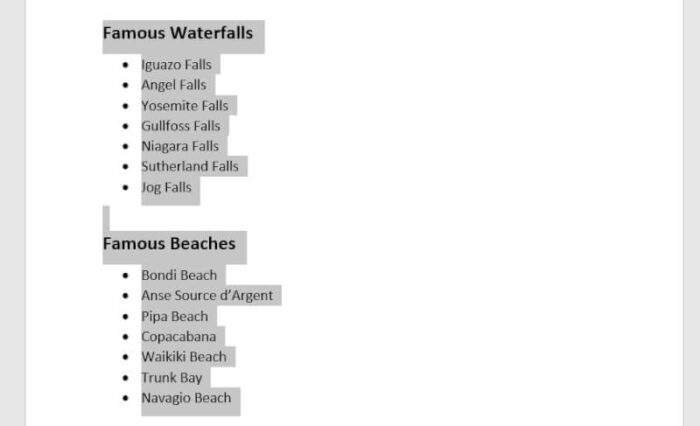 3. Now, go to Layout > Columns > Two.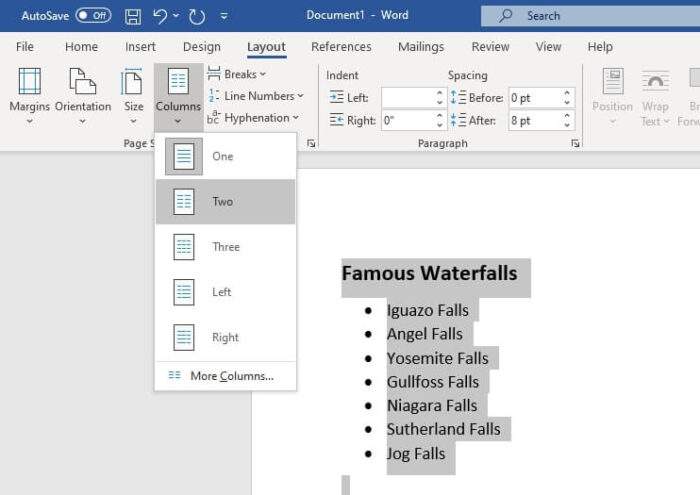 4. Now the lists appear side by side equally.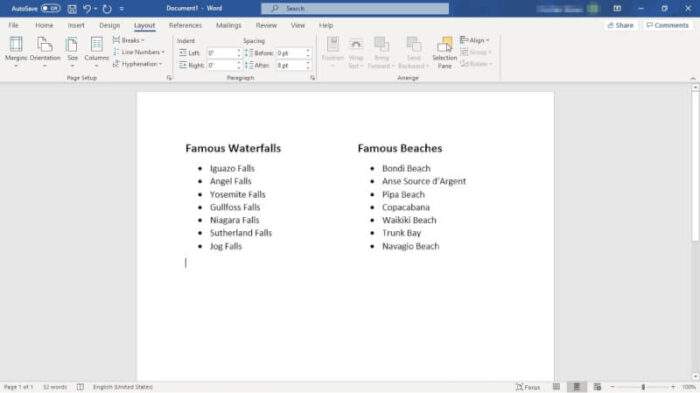 The beauty of this method is it won't affect the rest of the document since only selected text that converted into columns. Therefore, it won't suddenly turn your document into a mess.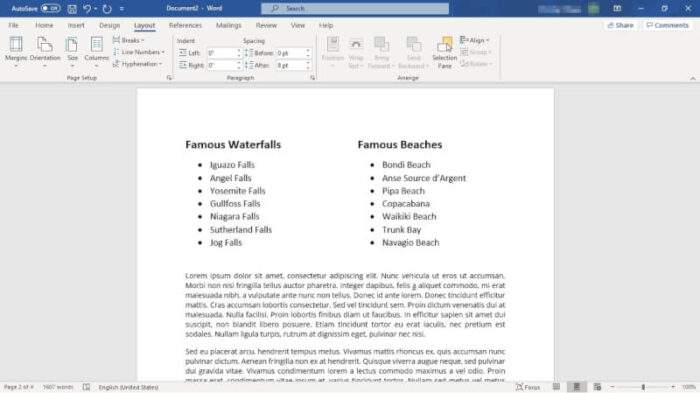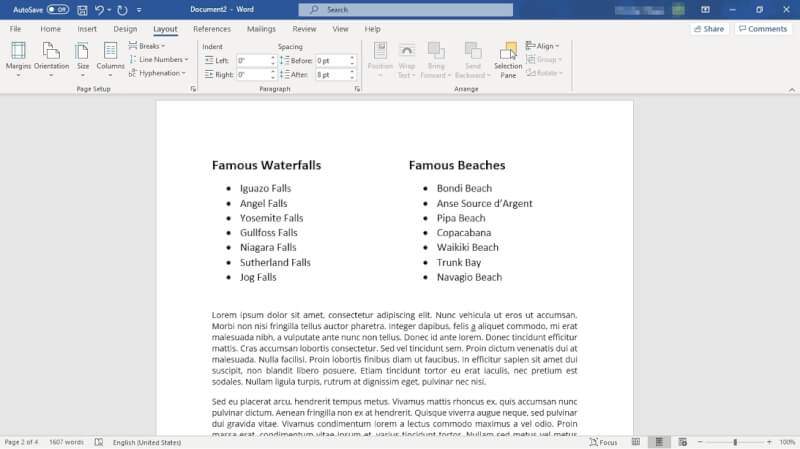 The guide you just see above is just a basic tip of using the Columns feature on Microsoft Word. You can explore many of its combinations by visiting Layout > Columns > More Columns…