Like all electronic components, hard disk drive (HDD) will eventually fail and lost its data with no way to retrieve them back. This process happens pretty much unpredictable, but we can detect a sign if a drive is on the verge of death.
Many minors issues are on a failing hard drive could help us quickly backup all the important data to another storage, like cloud storage or an external hard drive. Hence, when the time of complete fail arrived, we only lost the hardware, not the content inside it.
There are several methods to check the drive health on your computer. I gathered four of them that you could follow with ease, almost no computer knowledge needed to perform these checkups.
#1 Run 'Error Checking' tool on a Windows computer
Windows Vista, 7, 8, and 10 are equipped with a tool that basically will check if there is any problem with the installed hard drive(s). It will then send a notice to the user on the problem and possibly a way to mitigate or fix it.
1. Run File Explorer.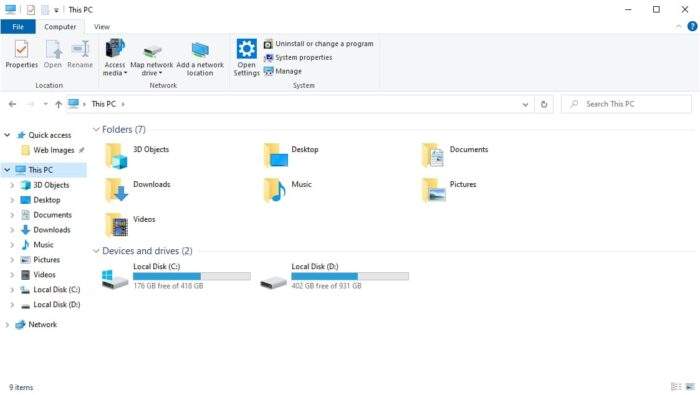 2. Right-click on a drive disk, and click Properties.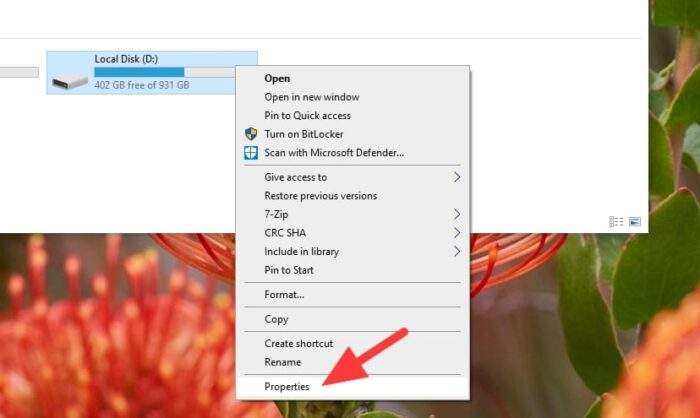 3. Head to the Tools menu, click Check.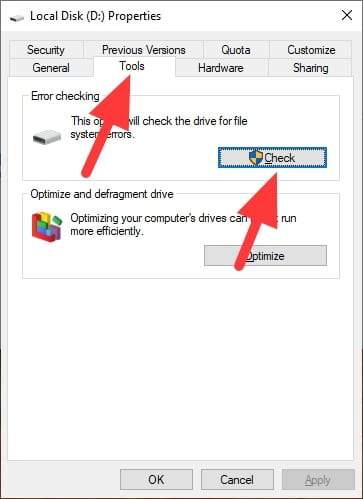 4. Hit Scan drive.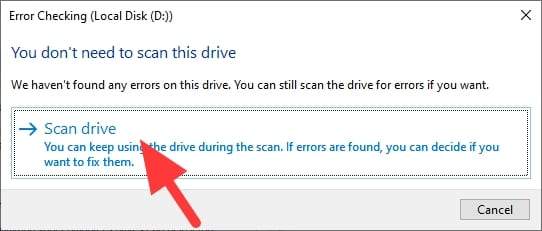 5. Wait for the Error Checking to finish.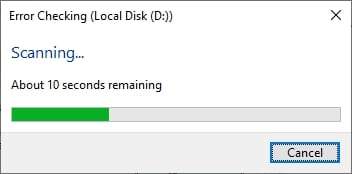 6. The result will appear and it will show you if there is a problem.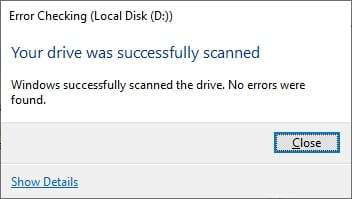 #2 Identify 'bad sector' on a hard drive with Command Prompt
Bad sector is a term that explains damaged sectors on a hard disk drive. The sector can't store data anymore and anything that used to lies on it will be permanently corrupt or gone. Although there is no way to fix it, at least we can identify how many bad sectors infested on a drive, so we will know when we need to replace it.
1. Search for Command Prompt via the Start menu, righ-click on it and select Run as administrator.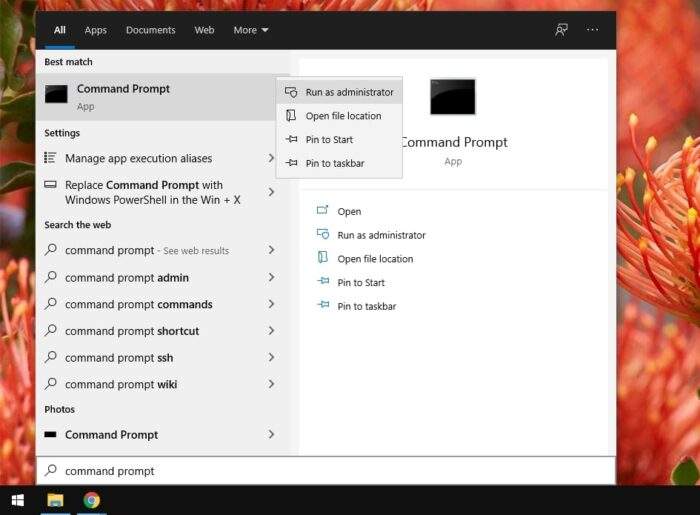 2. Type chkdsk d: (d is the drive letter you want to scan) and hit Enter.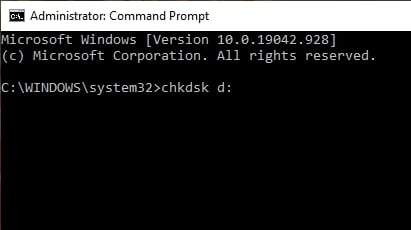 3. The result will look like this. Focus your eyes to the bad sectors column.
If there is 0 KB detected in bad sectors, then your hard drive is considered to be healthy and can store data at its maximum capacity. Even if there is a bad sector detected, modern hard drives will just ignore the sector so it won't write data in it.
#3 Check the hard drive overall health with CrystalDiskInfo
For those who don't know, CrystalDiskInfo is a freeware to monitor hard drives condition in real-time with a high level of detail. It lets you see the RPM, temperature, and health status on each of the installed drives.
1. Download CrystalDiskInfo via this link. Anime editions are available in case you prefer it over another.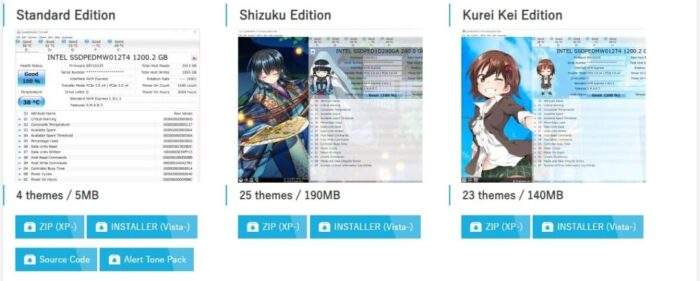 2. Extract the file, and run DiskInfo64. Actually, run whatever application version compatible with your device.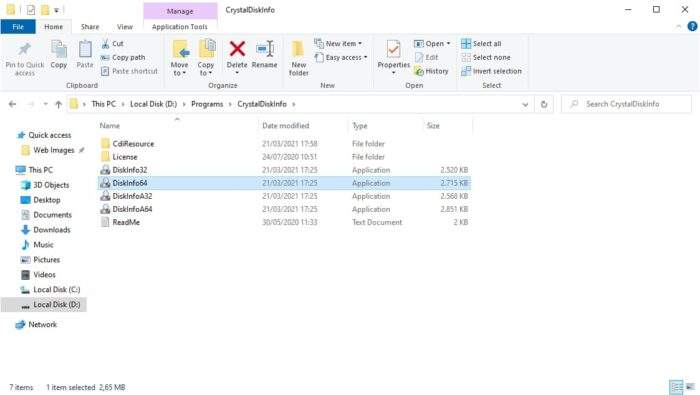 3. CrystalDiskInfo will show up with the Health Status info. Blue is good, yellow is a sign of minor problems, and red represents a more serious problem.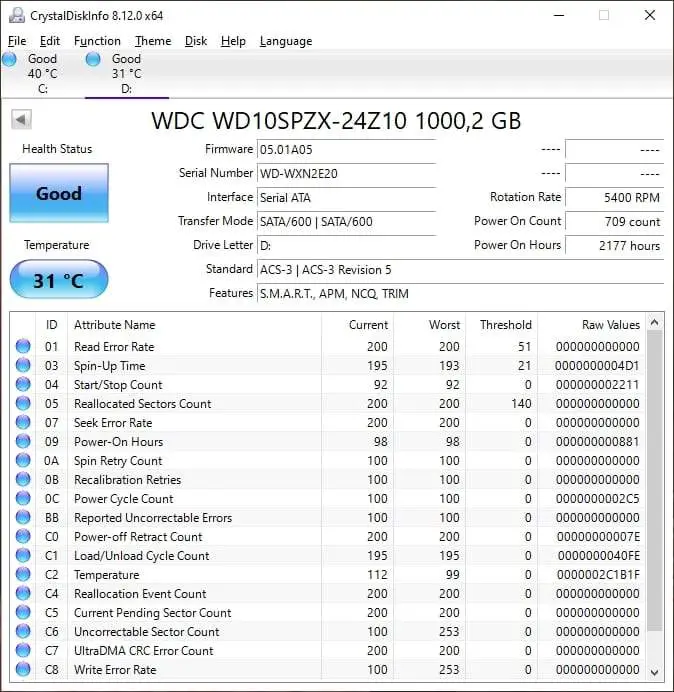 #4 Notice if the drive starts producing a strange noise
Normal hard drives constantly spin with the actuator arm moving quickly from the opposite ends. Sure, it will produce some levels of noticeable noise, but if it starts to sound a bit unusual and relatively louder, there could be a hardware issue.
Click of death is a term referring to a strange clicking sound in disk storage produced by the actuator that 'confused' on where to write/read data. This often results in a corrupted file or irretrievable data. The clicking sound sample can be observed here.
If you notice this noise, it's recommended to backup all data from the problematic drive to another drive before the problem is escalating.