The advertisement is the heart of the majority of a website on the internet. Google, along with Youtube displays advertisements when you using some of their products.
…and those advertisements are arranged based on your activity and personality so it would relevant to you.
While gathering that data, you can also customize your interest — letting Google know what you like and what you prefer not to see from the ads.
How to tell if I don't like certain ad topics?
1. Go to Ad Settings, make sure the Ad personalization is ON.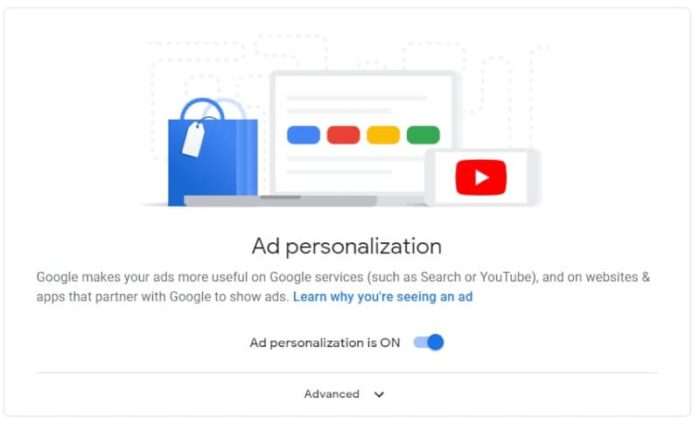 2. Select the ad or category (factor) you want to remove.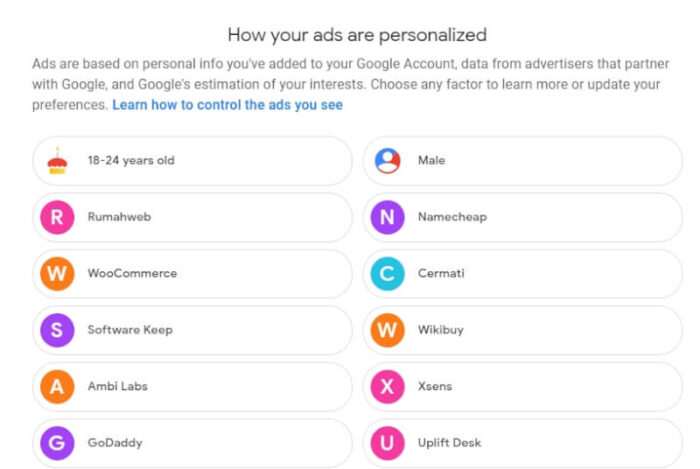 3. Click Turn off.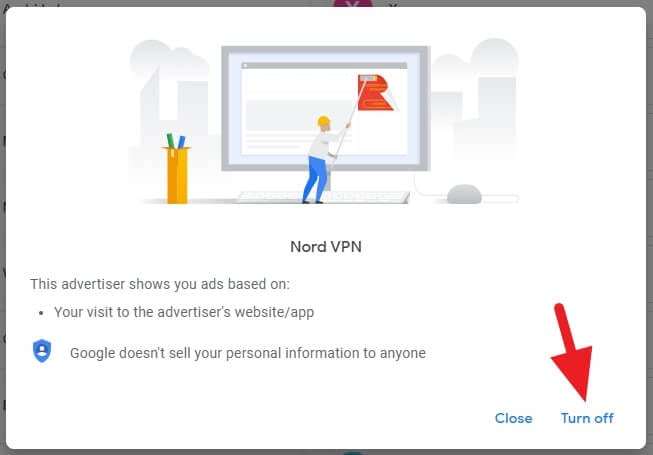 4. Confirm Turn off once again.

The advertiser or the category you have turned off can be found in the What you've turned off section (below the page). You may Turn back on again in case you want to see more ads like that in the future.
What data is gathered by Google?
Information from Google account, like age and gender
Location (Android device)
From search query on Google Search Engine
Previous interactions with ads
Types of a website you regularly visit
Types of mobile app activity
General activities when logged in Google
Google says that they're not selling your information to other businesses. Meanwhile, the advertisers only see what ads have been clicked/tap or seen, they never know your personal information. To learn more about Google's advertising system, visit Google Privacy: How Ads Work.
Support free internet: How to set up ad blocker extension to only block ads from your selected websites.