Facebook is aggressively showing more videos to their users as they see profit potential from this kind of content. However, unlike YouTube which requires you to click the video to play it, Facebook will play videos anyway even if you are not intended to watch them.
This autoplay mechanism ensures higher watch time and hooks more users into the platform. That seems like a good concept for Facebook as a company, but not users themself. Especially if you are on a tight internet data budget.
To combat that, the first and easy thing we can do is to disable the autoplay video settings. That way, it won't be loaded until we click the play button. Not only it will save your time, but also your precious internet data.
In this article, I will show you how to disable the autoplay video feature on Facebook from various platforms.
#1 Disable autoplay video on Facebook Android
1. Launch the Facebook for Android app, log in to your account. Tap the three horizontal lines, located at the top menu.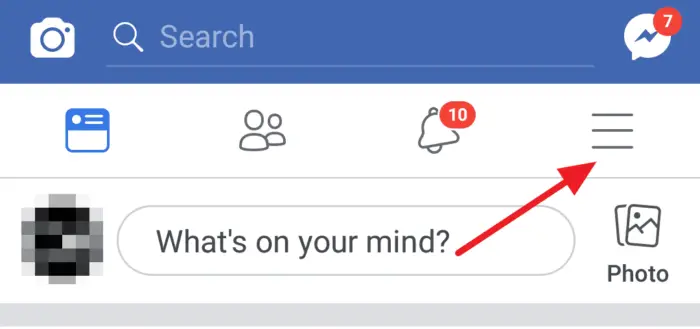 2. Scroll down until you reach the bottom page, then select Settings & Privacy.
3. After the list expanded, select the App Settings.
4. Tap on the Autoplay section.
5. To disable autoplay video on Facebook, select Never Autoplay Videos option.
Facebook also provides an option to only enable autoplay under WiFi connections.
#3 Disable autoplay video on Facebook desktop
1. First, log in to your Facebook account. On the top menu, click the down arrow > Settings & Privacy > Settings.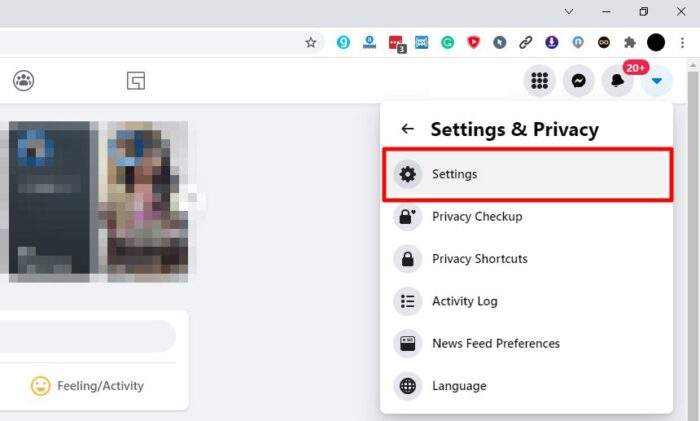 2. On the left sidebar, select Videos.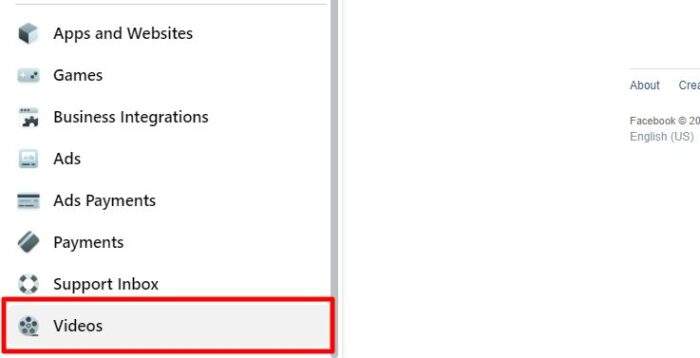 3. On the Auto-Play Videos, select Off, and the new setting will be automatically applied.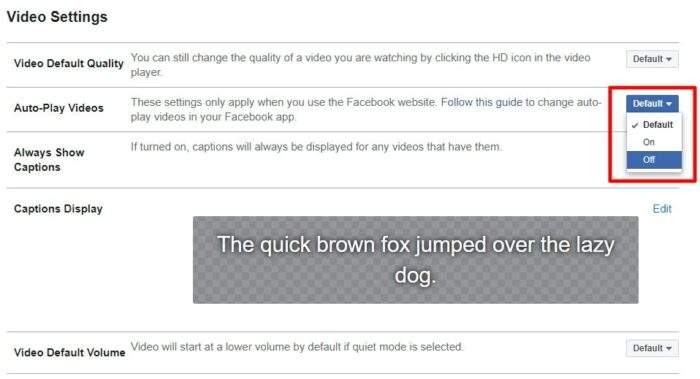 Here's a quick explanation about those options:
Default: The video only played automatically if it already loaded first to prevent buffering at the first appearance.
On: The video will be automatically played, no matter if it was loaded or not.
Off: The video only run if the user clicks the play button.
#3 Disable autoplay video on Facebook iOS
Go to the Phone Settings and scroll down until you found Facebook
Tap on it and click Settings
Next, tap the Autoplay
Choose either WiFi only or Off
---
And that's one way to save your internet data from being consumed by unnecessary Facebook videos. But if you want to take it a little further, perhaps deactivating your Facebook account temporarily could be a great idea.