Adding a professional email signature to your Outlook messages is an easy way to enhance your business communications. A signature includes important contact details and can also contain your company logo, tagline, and other branding elements.
In this guide, I will guide you to create a simple signature in Microsoft Outlook. You will also learn how to insert it manually and a trick to automatically include the signature in every new email going forward.
How to add signature
1. Open your Outlook account and then go to Settings.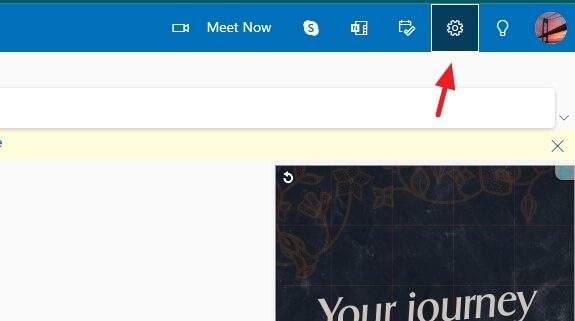 2. Go to Mail, and then navigate to Compose and reply.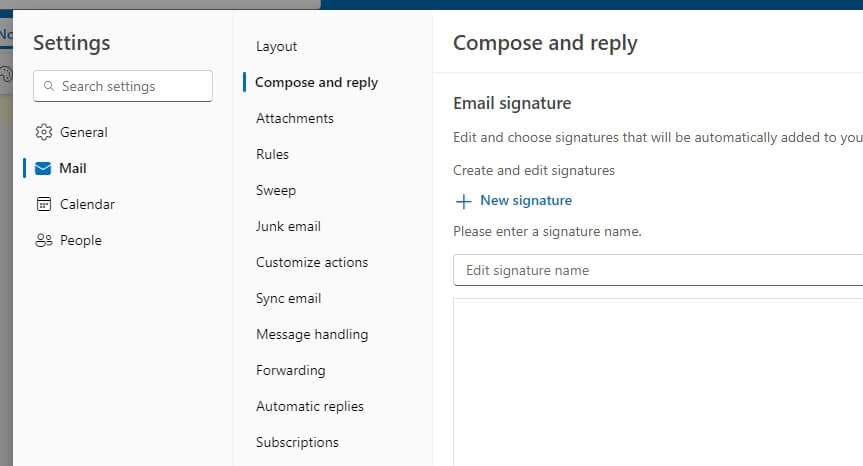 3. On a New signature, write the signature's name and then insert your signature. You may also include information like the company name, contact, address, etc. Also, use the formatting tool to edit the signature.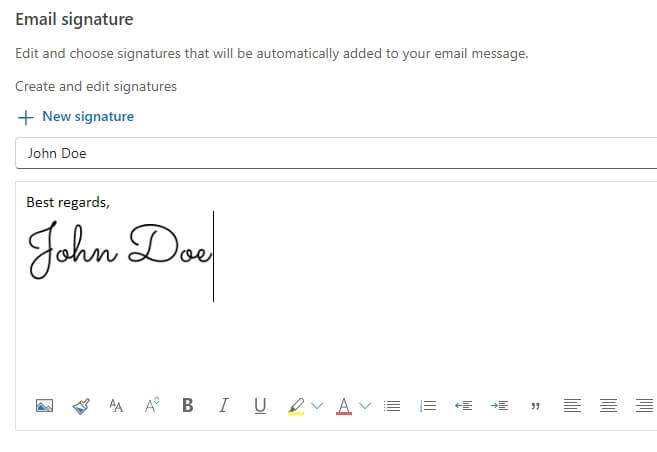 4. Once you are done, click Save.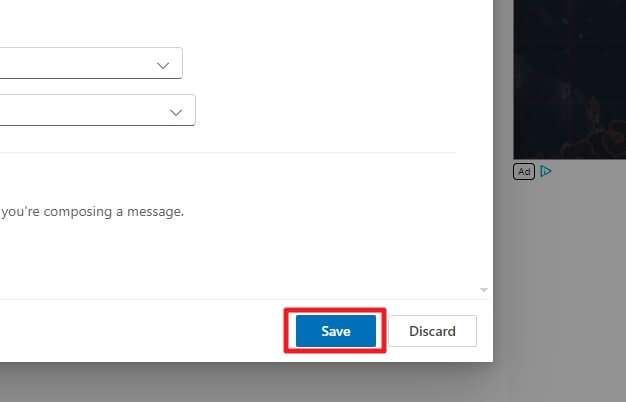 5. To insert the signature when writing an email, go to Insert > Signatures > pick your signature.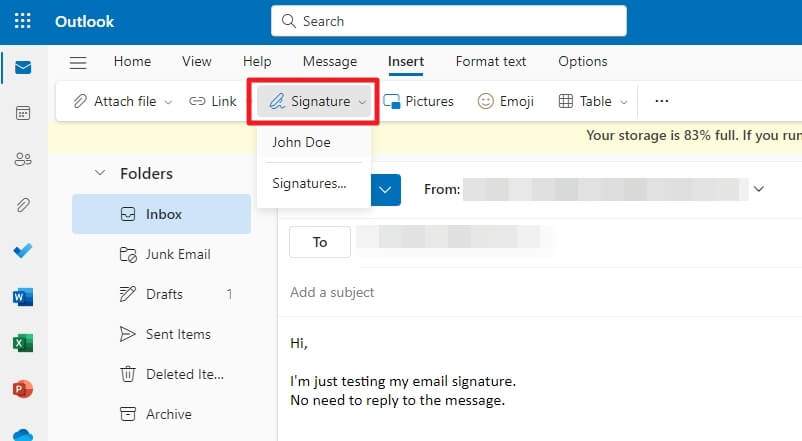 6. Additionally, you may use the signature as the default signature For New Messages and For Replies/Forwards.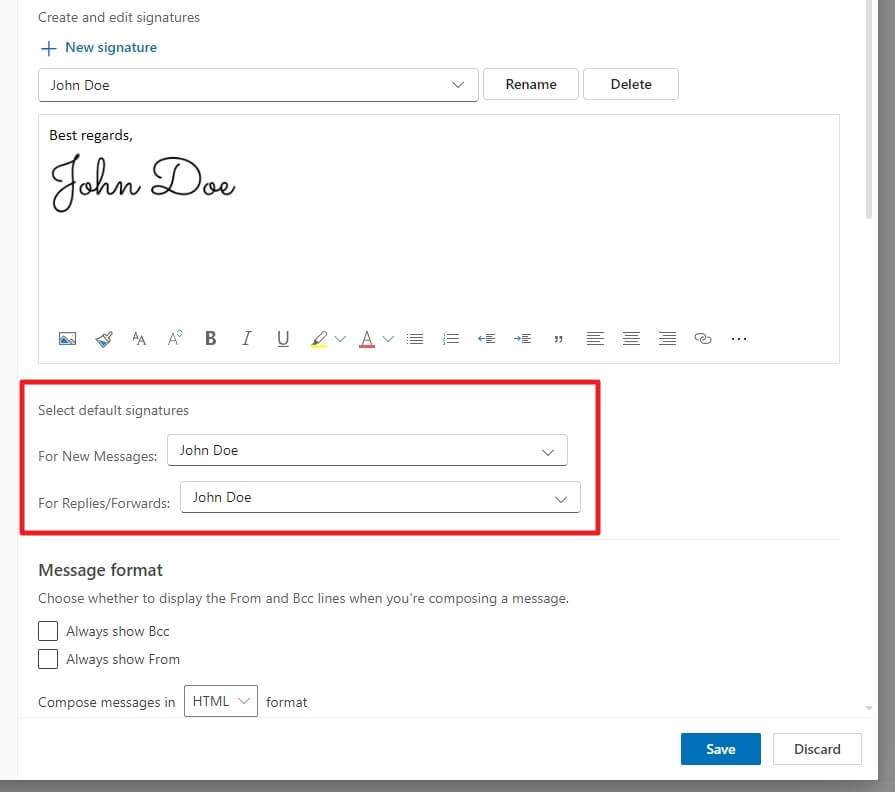 In case you are wondering, I was using a free signature maker from Signaturely. But there are tons of free services that offer similar features. Still, I recommend drawing your own signature by hand and then scanning it as a picture so it could be imported digitally.
What to include in a signature?
Here are some elements you may want to include in your Outlook signature:
Name and Job Title: Add your full name and professional title.
Company Details: Include your company name, address, website.
Contact Information: Add phone number, email address, social media links.
Logo or Image: Insert your company logo or a headshot using the image icon.
Tagline or Quote: Optionally include a short tagline or quote that describes your brand.
Website or links: If you have a social media profile or personal website, they can be included.
And that's it! With these steps, you can create a professional email signature in Outlook. Make sure to include your most important contact details.