Euro Truck Simulator 2 (ETS2) has a very strong community of players and modders. Every mod has its own unique offerings that make the game more interesting and fun to play. However, modders aren't always abode by the game version. More often than not, mods are found to be incompatible with newer versions of the game and thus causing crashes instantly.
The only way to fix the incompatibility is up to the mod creator who is responsible for keeping the mod in harmony with the truck driving game. In the meantime, you, as the player, can try to downgrade ETS2 to the version where it's still working well with your favorite mods.
Fortunately, SCS Software as the owner of ETS2, lets you downgrade the game to one or several older versions that were released in the past. That way, you can still enjoy the game without waiting for the uncertain fixes. In this guide, I will show you how.
How to downgrade the ETS2 version on Steam
1. Launch Steam Client on your computer and navigate to Library.
2. Find Euro Truck Simulator 2, right-click on it, and select Properties…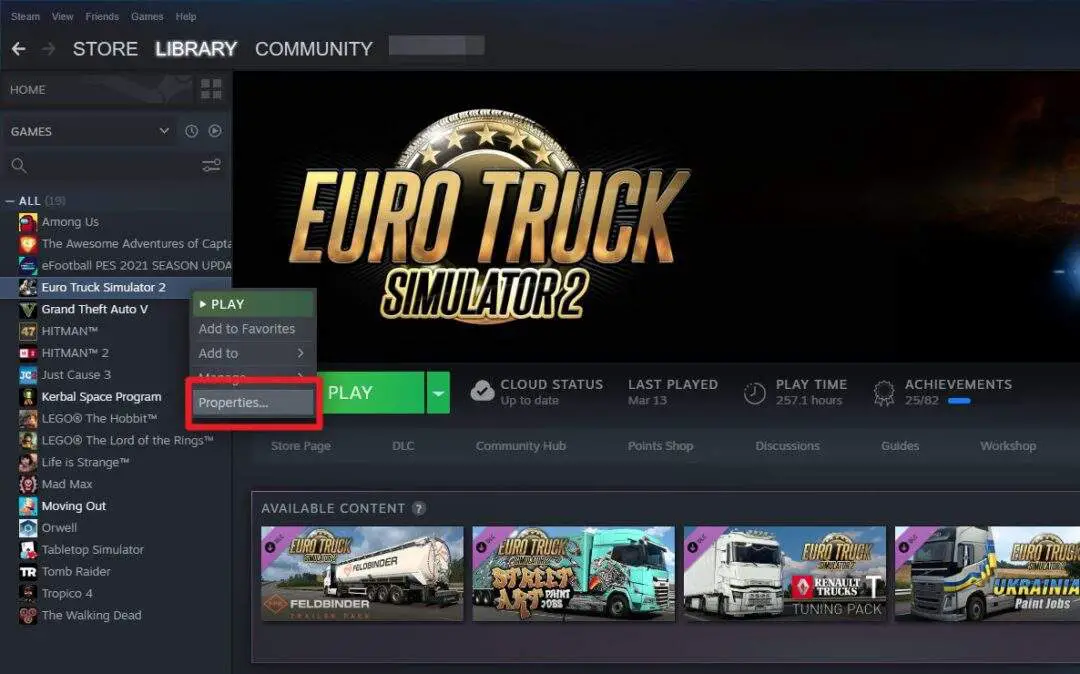 3. A window would appear. Click the Betas menu.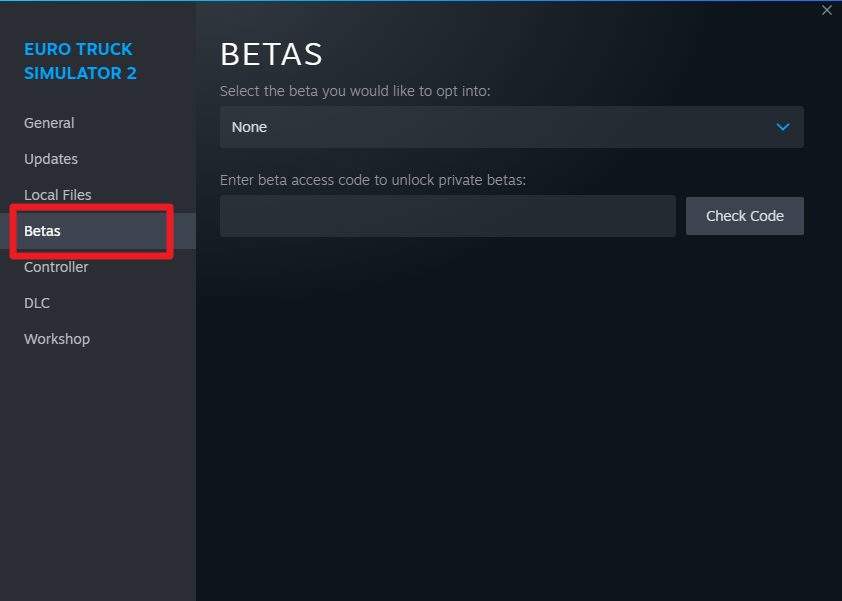 4. Then, select the game version you wish to install. ETS2 may offer a lot of versions from past releases.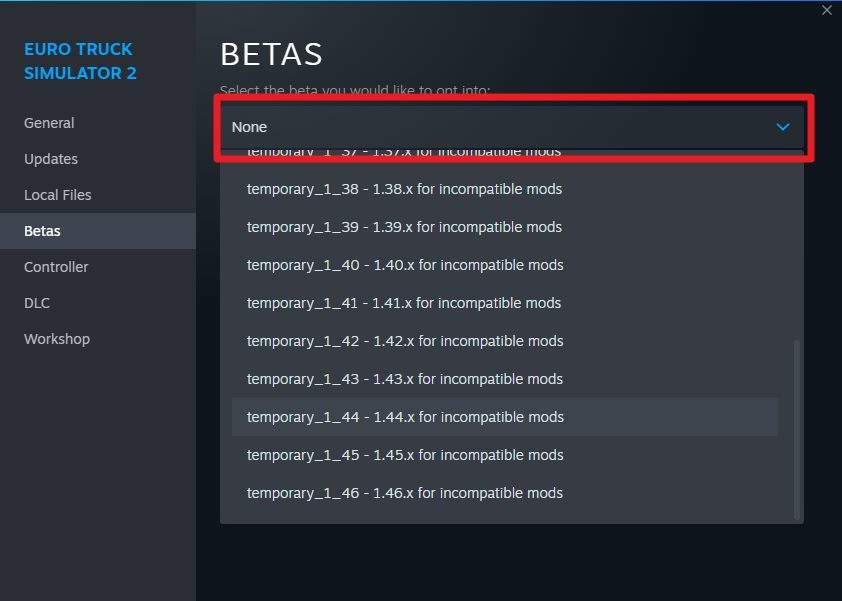 5. Once selected, you can close the window.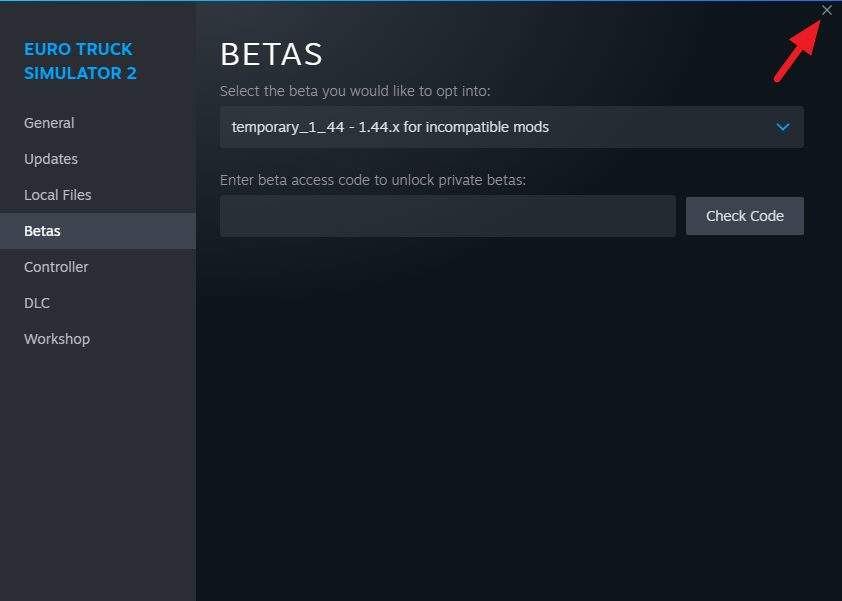 6. Steam would automatically redownload the game files according to the version you choose.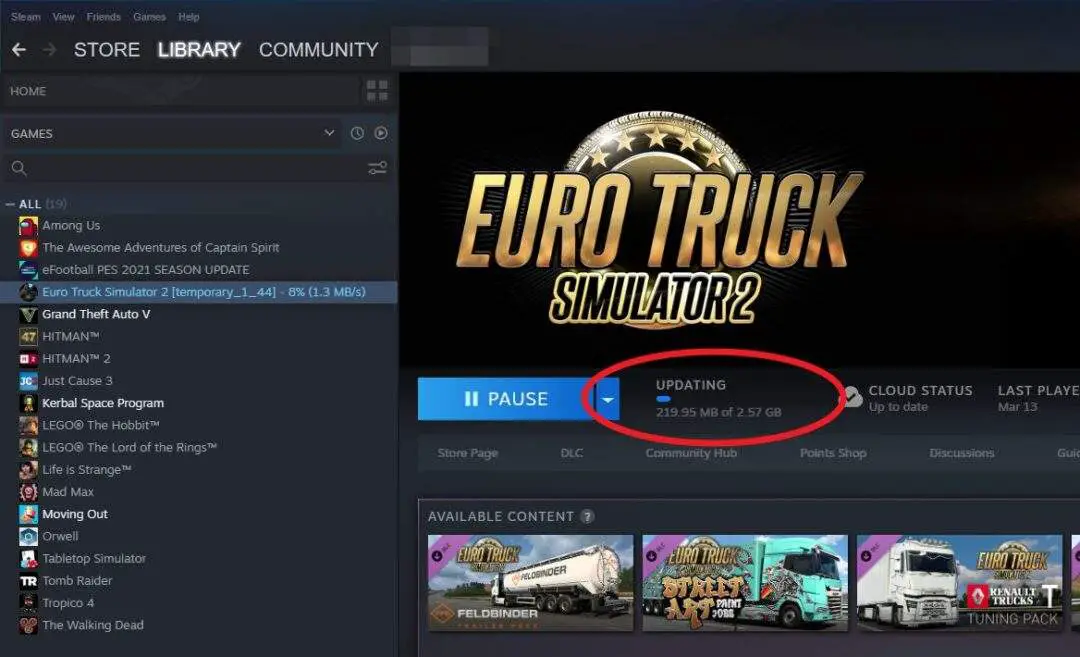 7. Once the download process is finished, you can Play the game.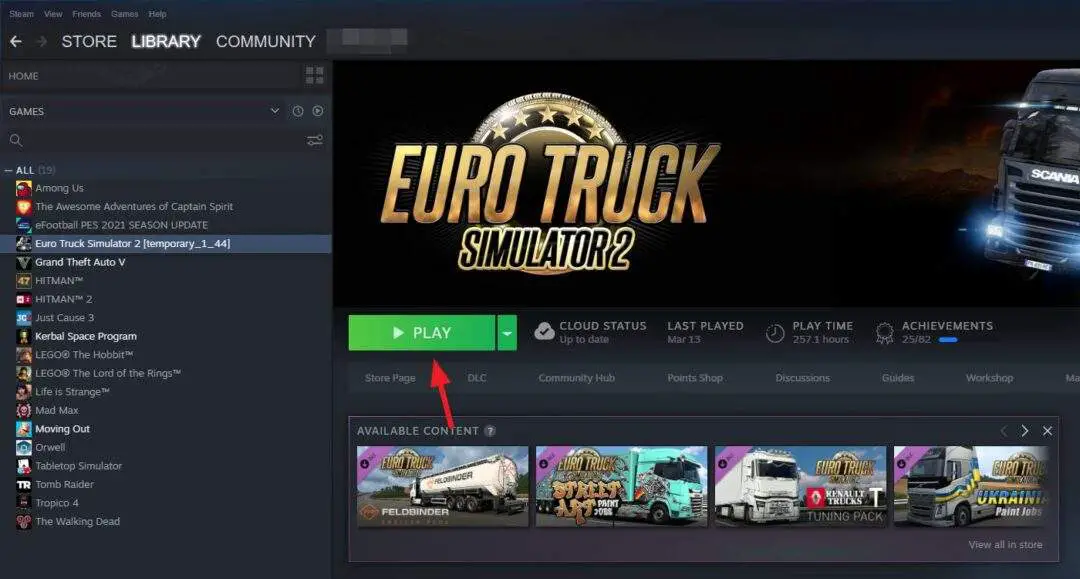 That's pretty much it. The incompatibility issue should be immediately solved by simply downgrading the game. Just remember, the game would stay in that version and won't be updated unless the "Betas" setting is changed to "None".
Which ETS2 version is best?
There is no specific answer to that. But you might want to try the version that is just one step behind the current one. This version can be found at the very bottom of the "Betas" dropdown menu. But if that didn't work for you, try one version older from there.
Is it okay to run an older version of ETS2?
It's absolutely okay. The fact that the developer offers this option on Steam suggests that they are aware that some players might want to stay on a specific version of the game to keep installed mods compatible and the game playable.
How to check the current version of my ETS2?
To find the version of ETS2 you are playing, launch the game, and right on the main menu, you can see the version number at the bottom right corner of the screen.