In Euro Truck Simulator 2 (ETS2), there is a particular sound that you can only hear when driving a truck from the first-person point of view. This noise is created by the truck passing the moving air, a.k.a wind thus vibrating its body and can be heard from the inside.
If you are not familiar, this is a completely normal phenomenon in the real life, but it just not occur frequently. In ETS2 however, this wind noise is almost certain and it is much more noticeable when passing a tunnel with high speed. The sound might so annoying for some players, especially when you expect a relaxing driving experience.
After searching for the fix and solution, I found one that works for me. It doesn't deal with anything complex and most importantly, no mods are involved. So, here we go.
1. Launch the game.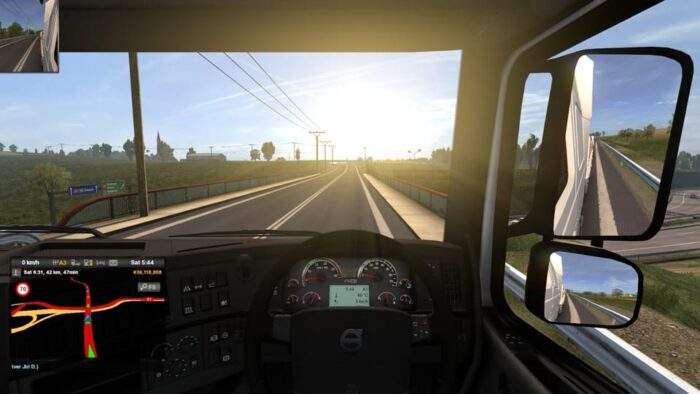 2. Go to the Pause menu and select Options.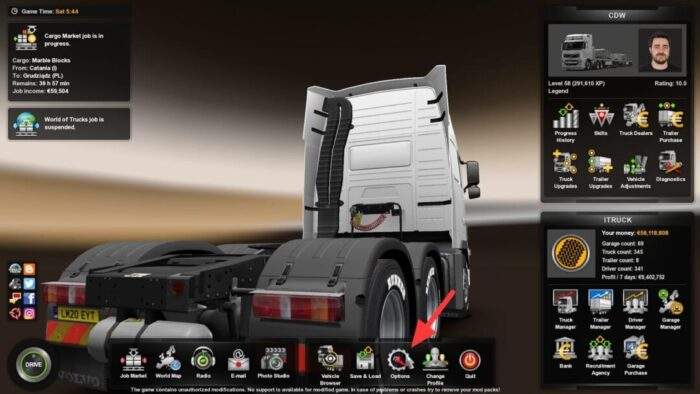 3. Click on Audio.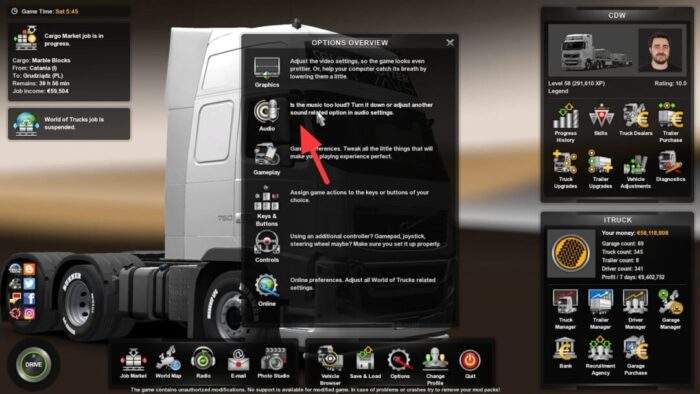 4. Lower the Truck noise volume or click the speaker icon to disable it completely.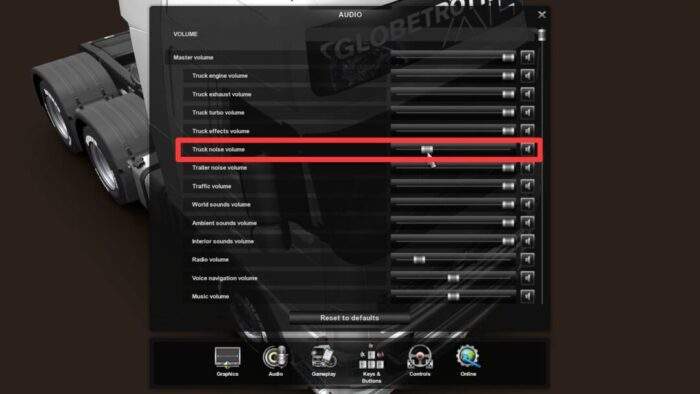 5. Go back to the game and you should no longer hear the wind noise.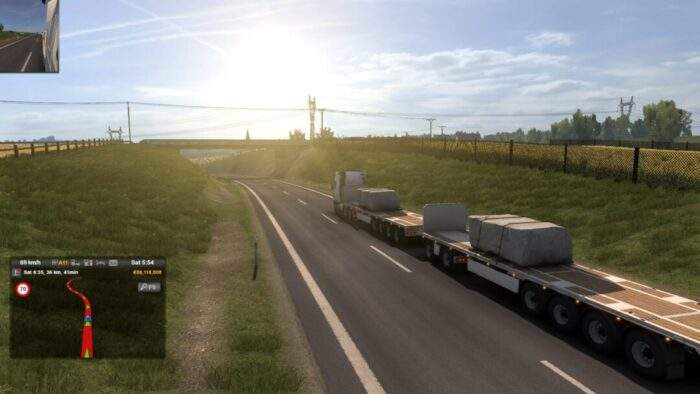 Due to their unique body shapes, each truck provides a different wind noise and intensity. For me, lowering the 'Truck noise volume' to around 25% does really well on some trucks. However, if the noise is still bothering you, try to lower it again or even disable it.