Euro Truck Simulator 2 (ETS2) is a popular simulation game that allows players to experience the life of a truck driver. With consistent updates and a wide range of mods, the game is only getting more realistic as it ages. However, some players may experience lag or low FPS while playing the game, which can be frustrating.
Fortunately, there are several ways to improve the game's performance and make it run smoother. In this article, we will explore some of the best tips and tricks to optimize Euro Truck Simulator 2 and enhance your gaming experience. We will cover everything from closing background apps to optimizing your system's performance and in-game settings.
Close unnecessary background apps on your computer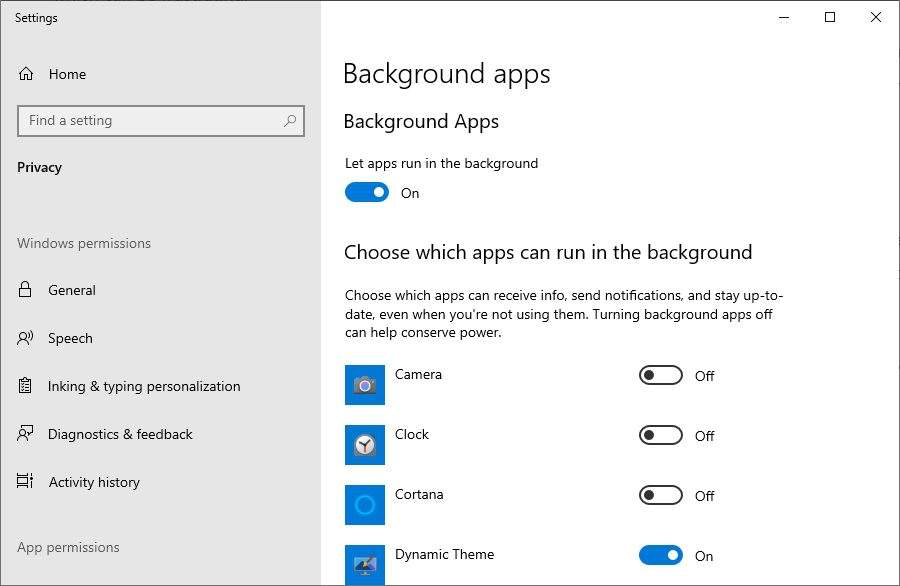 Running too many apps in the background can slow down your computer and impact the game's performance. To close unnecessary background apps, open the Task Manager on your computer and end the tasks of any apps that you're not currently using. You might also want to stop some apps running on Startup.
I have made a guide on how to disable some background apps on Windows 10. Additionally, you might want to uninstall programs that are no longer needed to give some breathing space to the game.
Use Razer Cortex when running ETS2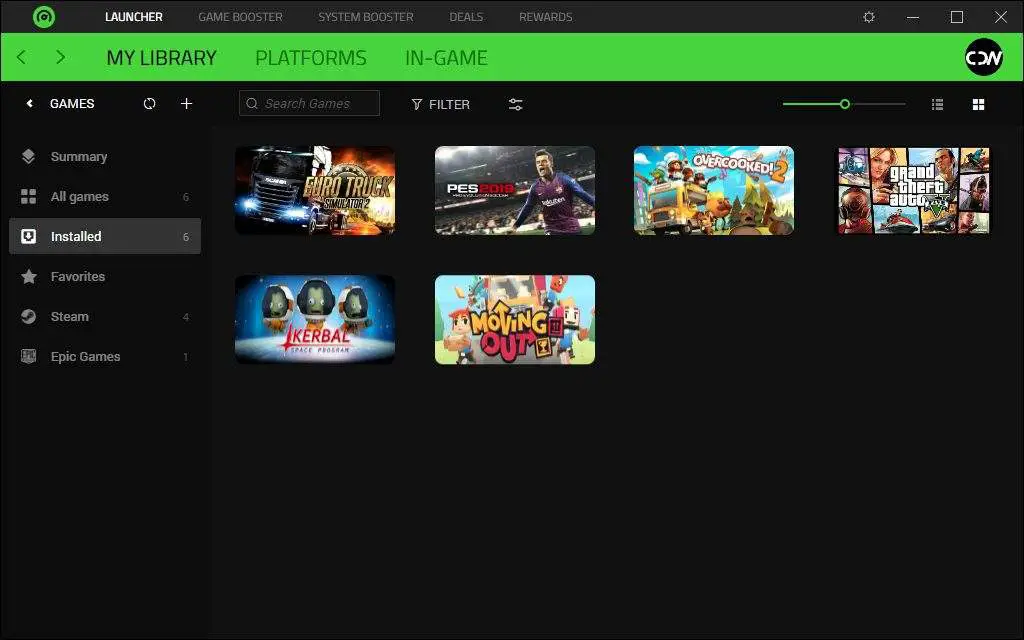 Razer Cortex is a game booster that can optimize your computer's performance while playing ETS2. It frees up your computer's RAM and processes to make the game run smoother.
And the good news is the program is free, you can use it for not just ETS2 but virtually all PC games. You can download Razer Cortex here.
Reduce the scaling to 100% or even less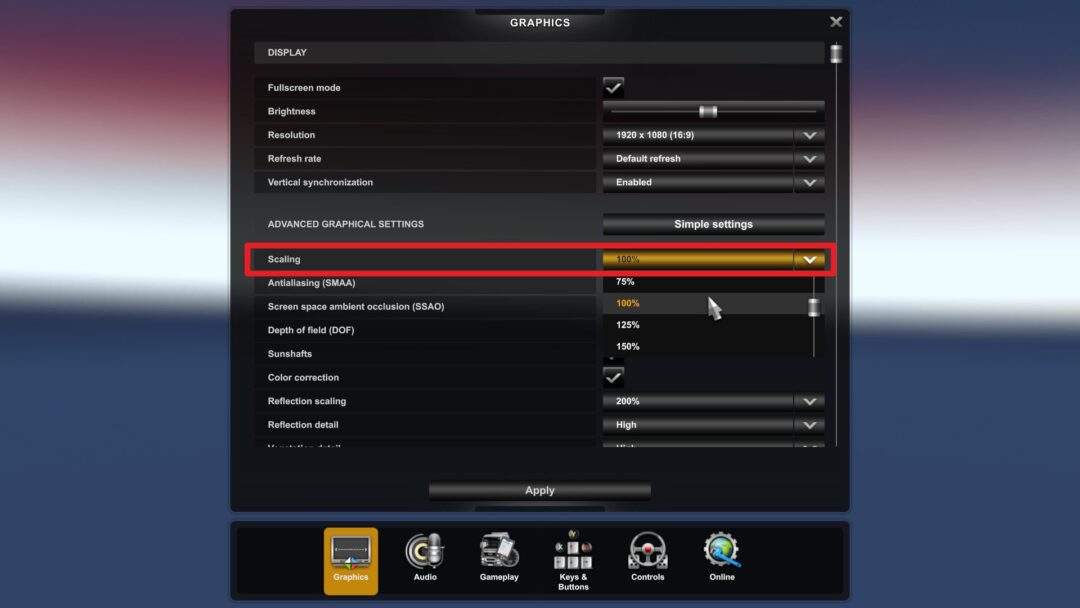 Graphics scaling is essentially used to increase the clarity of the picture, making the game more realistic. However, this feature might not be ideal for lower hardware configurations.
Graphics scaling affects FPS the most, so reducing it can improve the game's performance. You can adjust the graphics scaling in the game's graphics settings. Initially, you want to keep it to 100% at the very least, but if things didn't improve, you can try lowering it even further.
Lower the graphics settings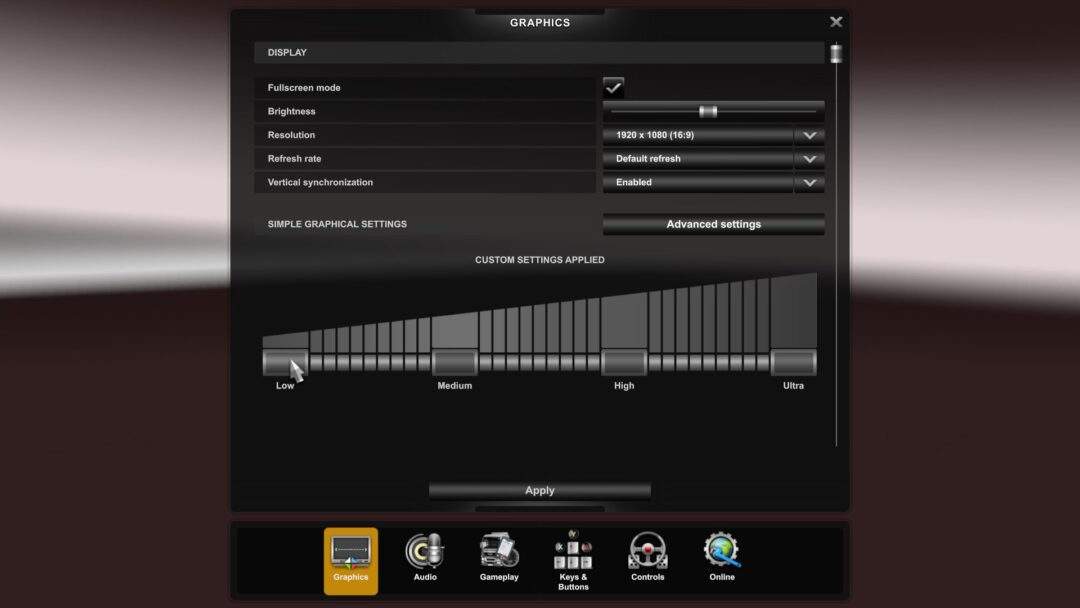 Lowering the graphics settings can improve the game's performance. Thankfully, ETS2 has made it easy to lower the visual settings. If you go to Options > Graphics > Simple settings, you can select several presets based on your hardware capability.
Please note that you need to restart the game to apply the new setting.
Use a performance-booster mod
There are some mods that modify the game files even further with the goal of improving the overall FPS. I cannot recommend any mod right now as I never used it. However, there are plenty of community mods you can try.
Just be careful when installing. Make sure it comes from a reliable and trustworthy source.
Consider removing non-essential mods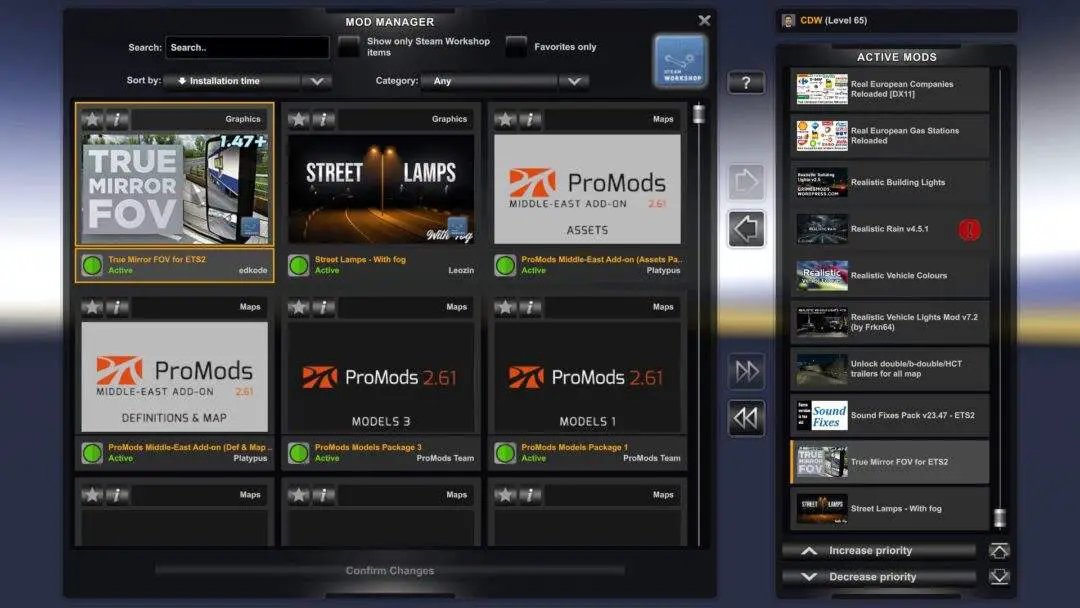 Mods are cool but don't overdo it. Non-essential mods can slow down the game's performance and cause crashes. To remove non-essential mods, open the game and navigate to Mod Manager. Then, disable mods that you no longer want to see.
Furthermore, delete the mods from the mod folder, or if you are using Steam Workshop, uninstall it from your Steam account.
Enable a higher-performance mode on your computer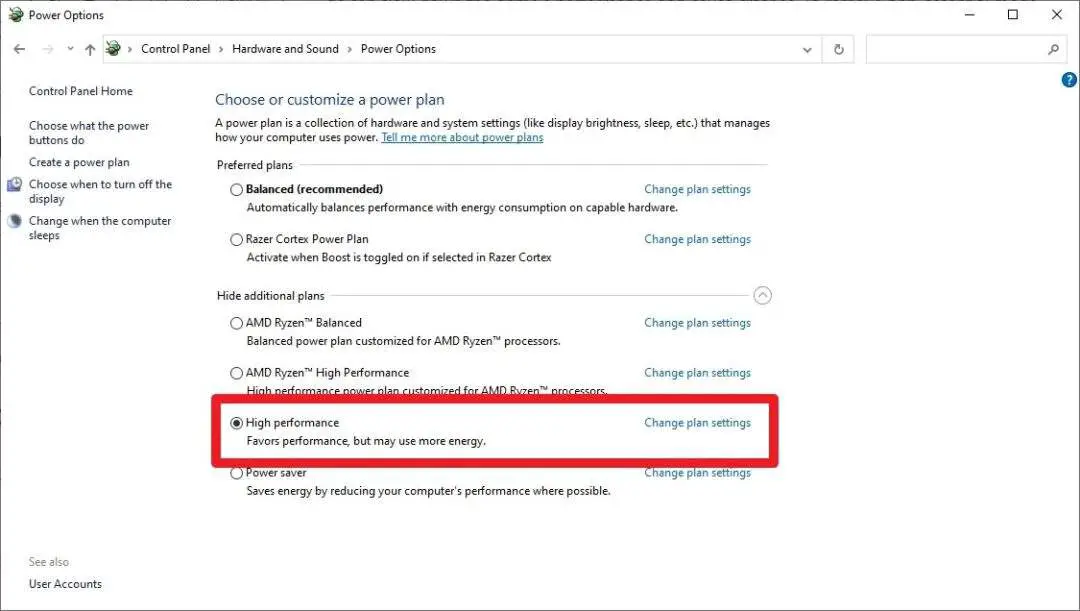 Enabling a higher-performance mode on your computer can allocate more power to your PC, improving the game's performance. To enable a higher-performance mode, go to Control Panel > Hardware and Sound > Power Options and select High Performance.
This will disable the dynamic scaling of performance in response to varying workload levels, so be careful when setting the power plan to High Performance as it can increase power consumption unnecessarily when the system is underutilized. With that said, return to the Balanced or Power Saver mode after playing the game.
Overclock your hardware if possible (advanced)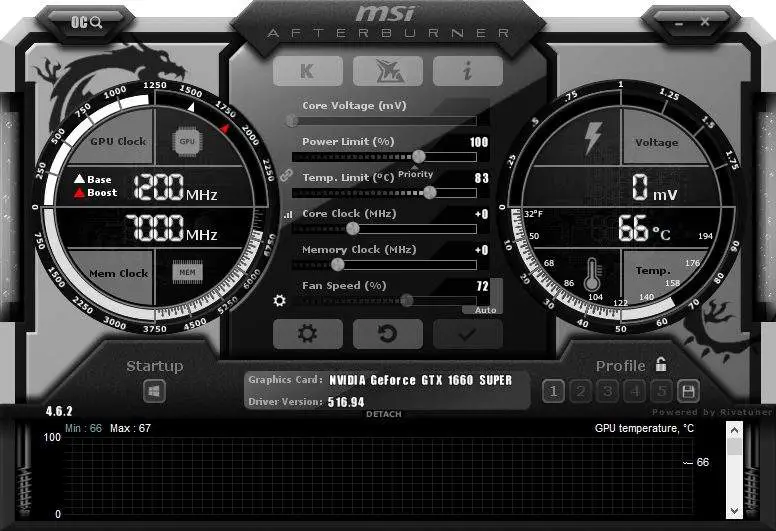 Overclocking your hardware can boost your PC's performance, but it requires a bit of patience and knowledge to do it right. Overclocking your CPU or GPU can increase the clock speed, resulting in more computing power and a smoother gaming experience.
One component that can affect the FPS the most is GPU. I have made a guide on how to safely overclock any GPU using MSI Afterburner, go check that out!
Bonus: FPS Boost Tutorial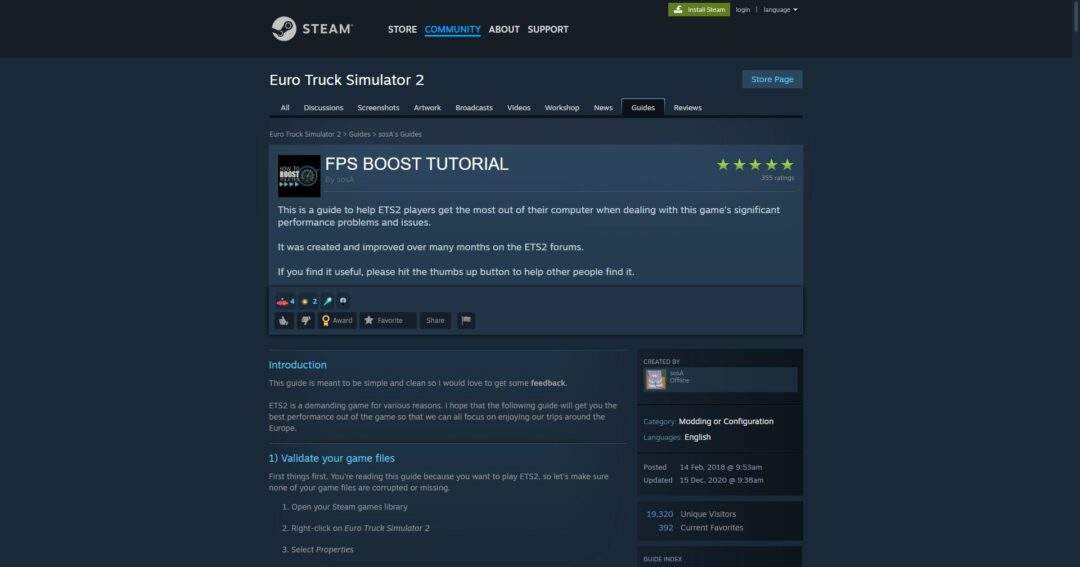 I stumbled across this Steam Community page discussing a plethora of ways to improve the frame rate in ETS2 for various systems. The article covers detailed guides and tips that I cannot include on this page but you should check that out.
Frequently Asked Questions
How do I make Euro Truck Simulator 2 run smoother?
There are several things you can do to make Euro Truck Simulator 2 run smoother. First, make sure your PC meets the minimum system requirements for the game.
You can also try updating your graphics drivers, running the game with Razer Cortex, closing background running tasks, and lowering the graphics settings. Additionally, you can try verifying the integrity of game files using the Steam client.
Why is my ETS2 lagging?
ETS2 may be lagging for a variety of reasons, such as a game bug, outdated graphics drivers, corrupted game files, conflicting mods, or even hardware compatibility issues. It could also be due to overheating of your CPU or GPU, which can cause FPS drops and stuttering.
How do I stop ETS2 stuttering?
Mild stuttering is normally caused by the hardware struggling to get the game to a playable FPS. However, severe stuttering could be caused by incompatible mods or broken game files. You can try removing suspected mods and verify the game files' integrity through the Steam client.
So, that's all that I can give you today. I hope you find it to be helpful. If there is any question, please let me know. Happy driving!