An SD card is probably your next purchase after your first Chromebook arrives. It's still the most popular way to add storage capacity seamlessly; no need to carry an extra cable or special enclosure like portable HDDs and SSDs.
Like any other storage medium, your SD card may eventually reach its maximum capacity and must be cleaned from unused files. This couldn't be more relevant to those using their SD card to store temporary files or a backup medium. Formatting the SD card is proven to be the quickest way to empty the storage and regain its space.
ChromeOS lets you format an SD card without needing a third-party app. The process is quite simple, arguably better than Windows. If you don't believe me, check out the following steps to format an SD card on a Chromebook.
1. First, attach the SD card to your Chromebook. Depending on the device model, you might need an SD card reader or docking station. Other models might have a dedicated SD card slot that you can insert right away.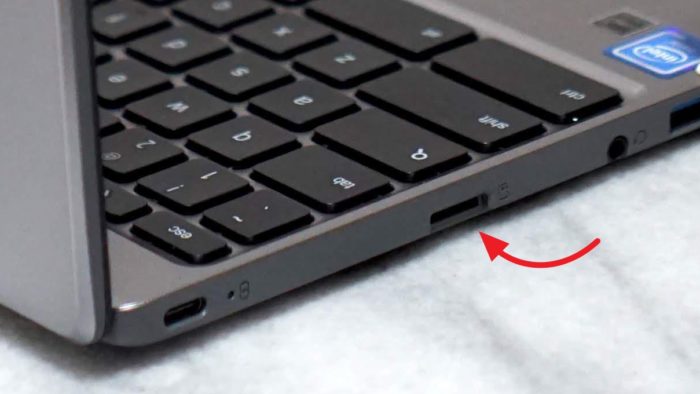 2. Next, you will see this message. Tap Open Files app.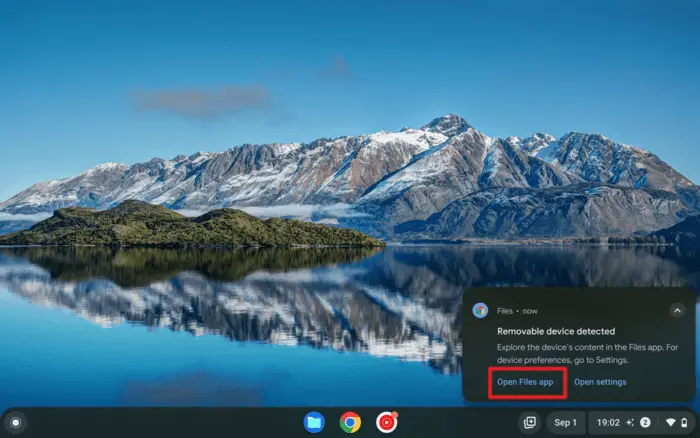 3. Right-click on the SD card name, then select Format device.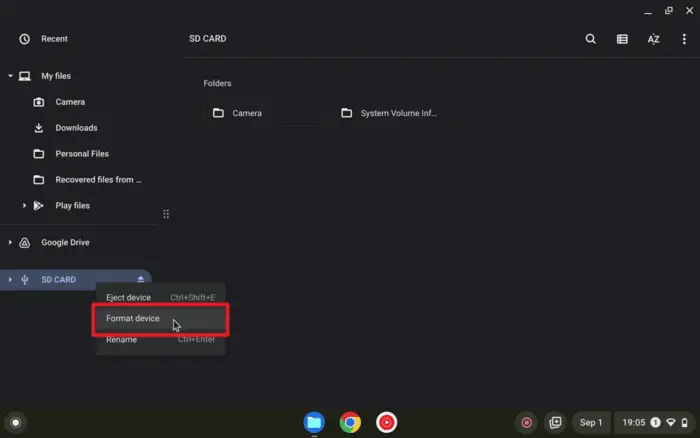 4. You will see a warning that all files will be deleted. Click Erase and Format. By the way, you can choose the format type between FAT32, exFAT, and NTFS. But if you are planning to use it on Chromebook, I suggest sticking to FAT32 or exFAT.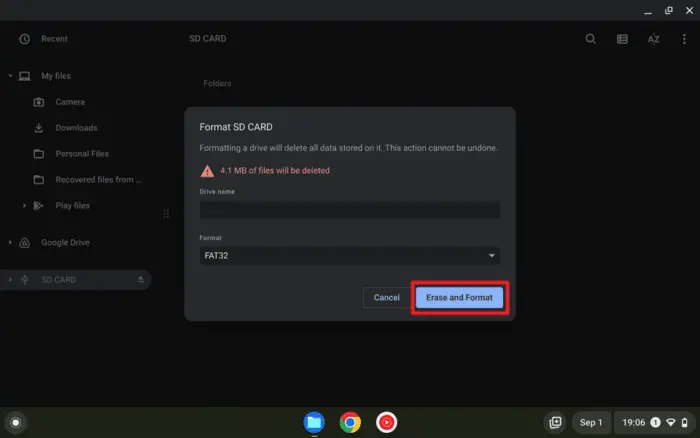 5. The formatting is underway. Be sure to not accidentally unplug the card.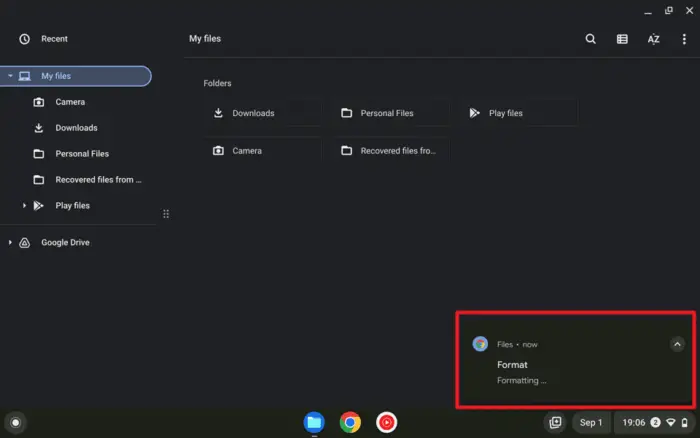 6. This message will appear when the progress is finished.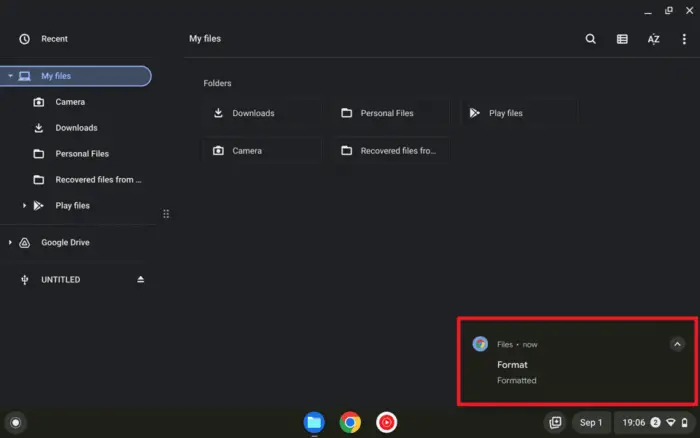 7. Check the SD card again. You will see all files and folders in it are deleted.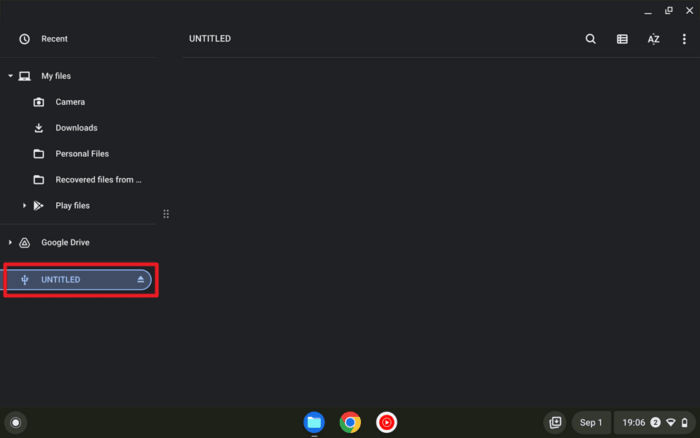 8. Lastly, click Eject before detaching the card from the device.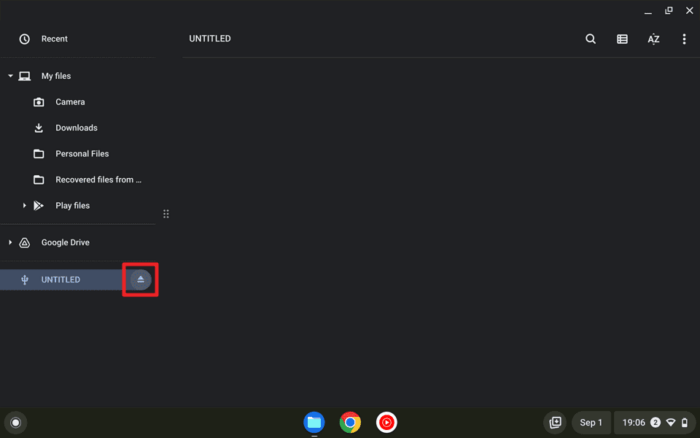 Just for your information, the last step wasn't only after you formatted the SD card. This "Eject" function is designed to ensure no data will be lost, especially when the SD card and Chromebook are in the middle of data transfer.
Moreover, Chromebook can also be used to format USB drives and external storage devices with the same exact process that I explained above. Whether it's a USB drive, portable SSD, or an SD card, Chromebook will treat them the same and logically offers the same functions.