ChromeOS is just getting better and better over the last couple of years. Despite its lower hardware performance, the operating system is nicely optimized for everyday tasks and multitasking. Recently, Chromebook just got a new improvement for the split screen view. Now you can enable this feature easily for virtually any app!
Splitting your screen allows you to view two windows side by side, making it easier to work on multiple tasks simultaneously. In this article, I'll show you how to split your screen on a Chromebook using various methods, including keyboard shortcuts and dragging and dropping windows.
Before we start, make sure you are running the latest versions of ChromeOS. Learn how to check and update a Chromebook.
How to Split & Partial split screen on Chromebook
In new ChromeOS versions, you can hover the cursor over the Maximize/Restore button on the top right corner and then select the Split area for the app; whether on the left or right side. This way, you can display two apps together, which is very handy for multitasking.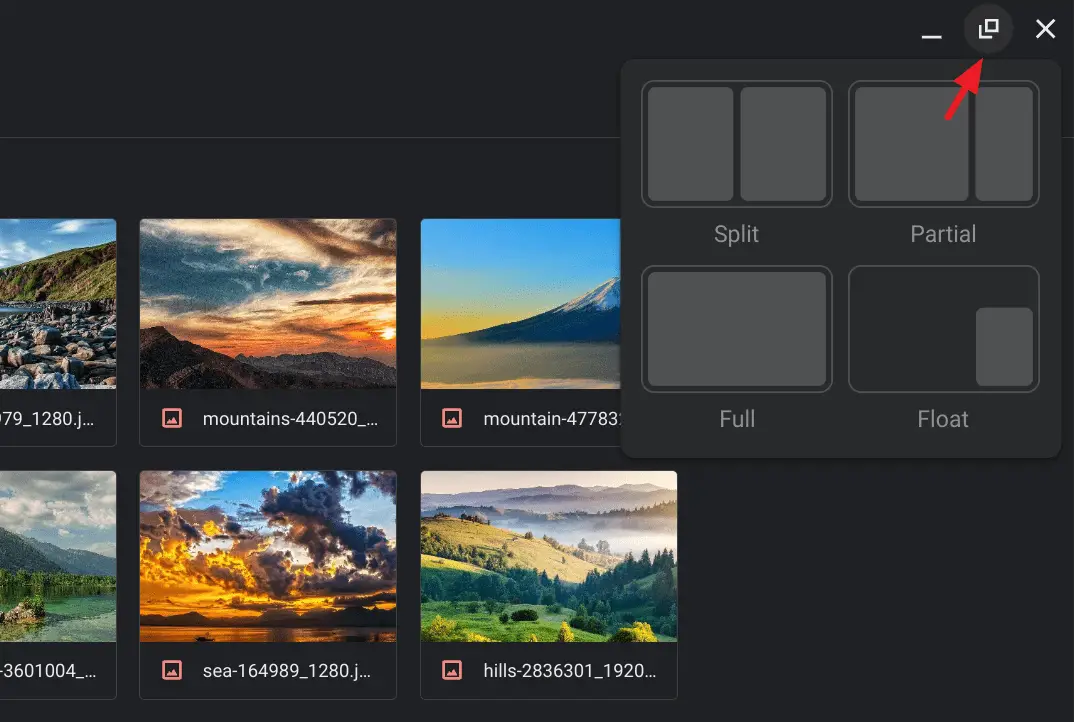 You can also select the Partial split feature, which makes one app more dominant than the other. This split screen mode is particularly useful for running apps better optimized for mobile view. I find this option compelling as many Google Play Store apps are mostly designed for mobile screens.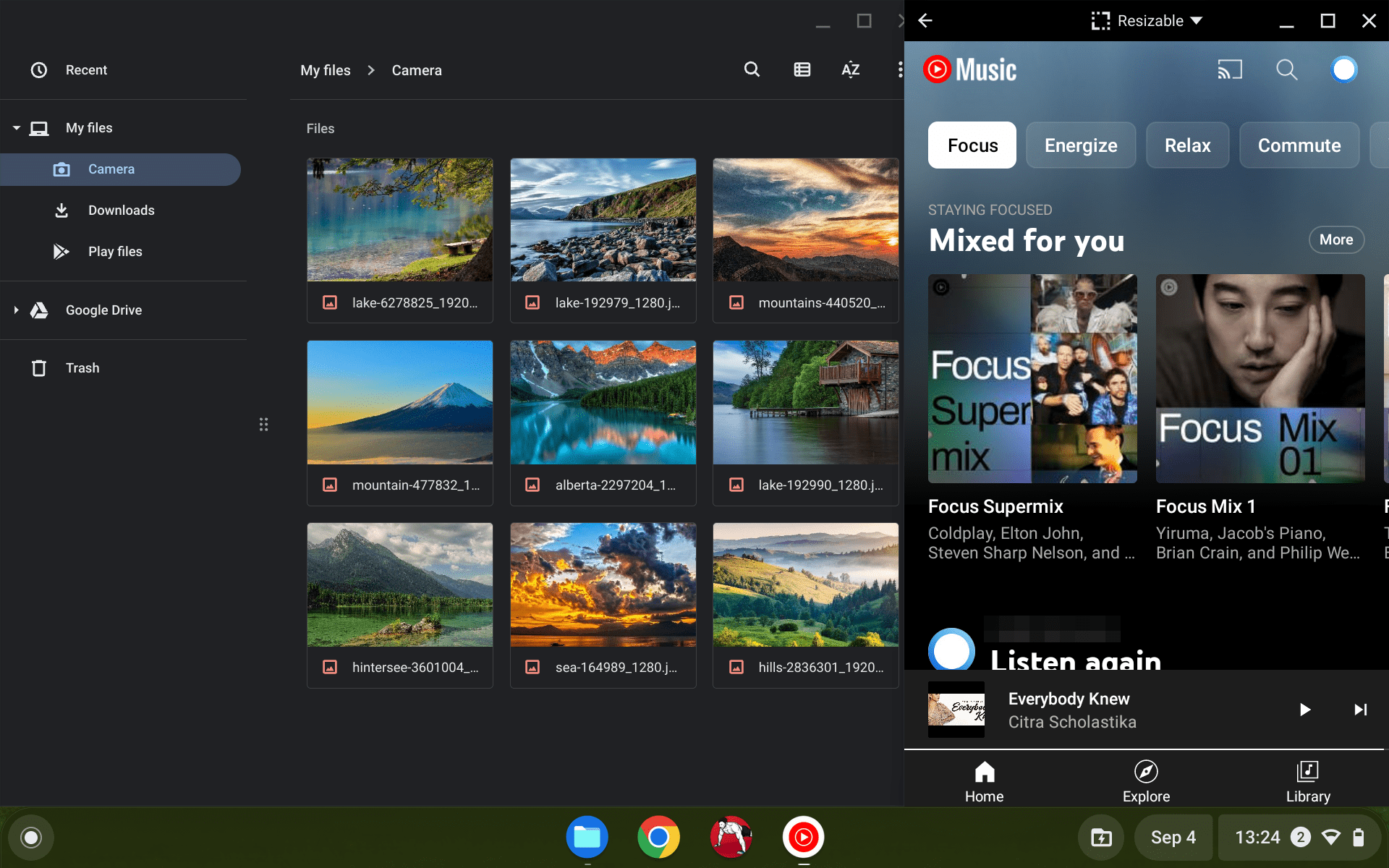 Another feature you might want to check is the Float mode that keeps an app on the screen even when navigating to another app.
How to split screen by dragging apps
Perhaps the easiest way to split screen on a Chromebook is simply by clicking and dragging an app's title bar to the left or right side. ChromeOS will automatically split the screen in half, allowing you to fit two apps simultaneously. To better illustrate the process, see the demonstration below.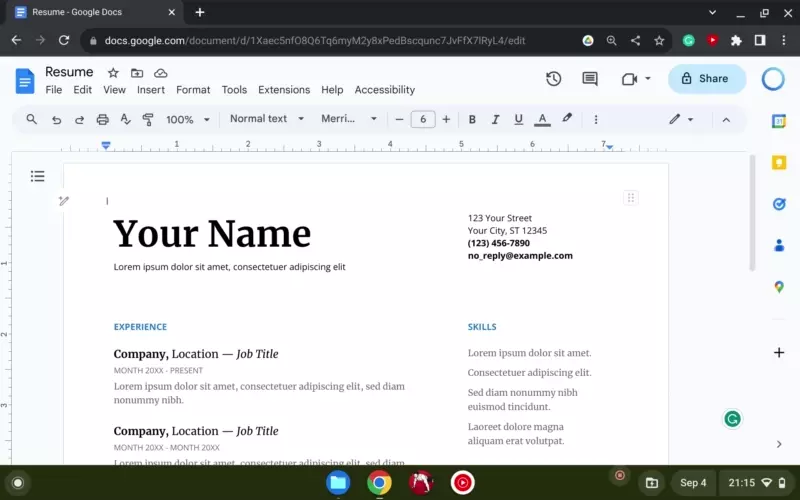 As you can see, in ChromeOS, the two apps can fit evenly. This feature is very similar to the one that Windows offer. However, this method only allows you to use a 50-50 split, not a Partial split that I showed on the previous section.
How to split screen with a keyboard shortcut
Another easy method to evenly split the Chromebook screen is using a keyboard shortcut Alt + [ for the left side and Alt + ] for the right side. With this method, you can split the screen for two apps evenly.
How to split screen with a Chrome extension
A free Chrome extension called Dualless gives slightly more aspect ratios to choose from when it comes to split screens. You can click on the extension icon and select the split size for the browser.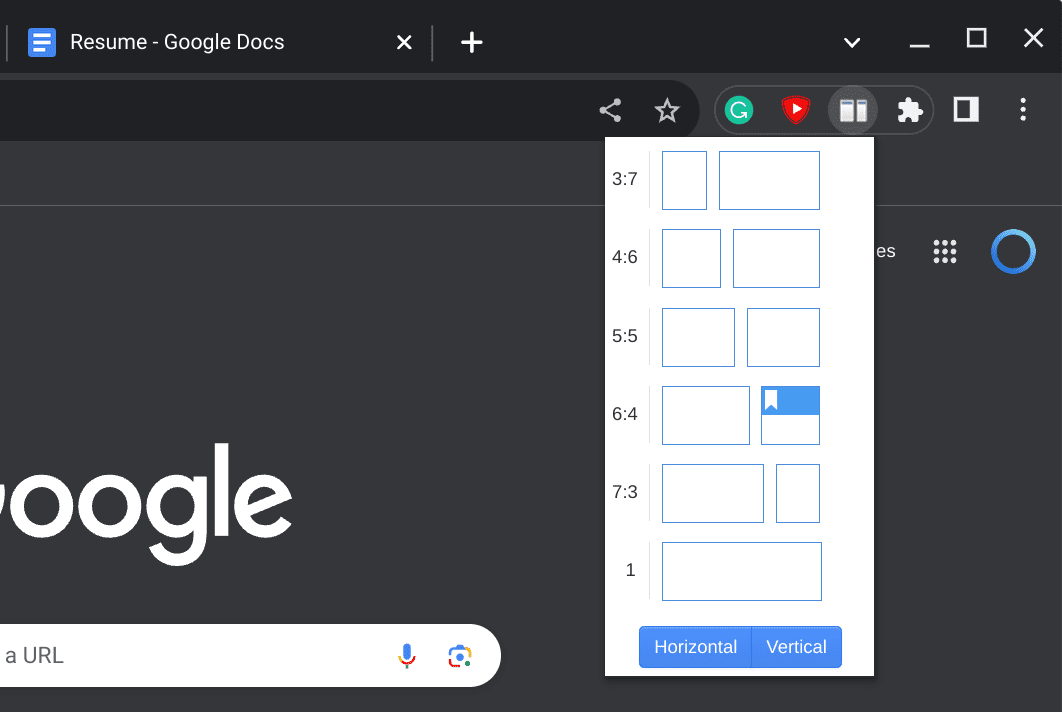 However, it's worth mentioning that Dualless runs exclusively on Google Chrome. Its setting won't affect other apps that are running, which is quite a pity considering how closely tied together Google Chrome and ChromeOS really are. Still, the native split screen options should be enough for the larger percentage of users.
Frequently Asked Questions
The Maximize/Restore button in the window's upper-right corner can be used to split the screen on a Chromebook. Additionally, you can use the keyboard shortcut keys Alt + [ and Alt + ] to split the screen for two apps.
How do I split my screen?
There are various methods to split your screen on a Chromebook, including using the Maximize/Restore button, dragging and dropping windows, and keyboard shortcuts.
What is the shortcut for split screen?
The keyboard shortcut for split screen on a Chromebook is Alt+[ to snap a window to the left side of the screen and Alt+] to snap a window to the right side of the screen.