Like many browsers, Chrome lets you refresh a certain page to update its content. But, this manual work might not be fast enough to instantly get a newer version of the page. For example, if you want to buy a hot-selling item, you definitely want to get it as fast as possible. And that's why using auto-refresh would be beneficial.
The only way to add that functionality is by installing an extension designed for that purpose. This already eliminates mobile versions of Chrome, both Android and iOS, from ever utilizing auto-refresh.
With that being said, I'm going to show you how to make a page reload automatically on Google Chrome desktop.
#1 Enable auto-refresh with an extension
There are many extensions on the Chrome Webstore with more or less the same basic function. But after trying several of them, I decided that Auto Refresh Plus is arguably the best choice for most of us. Still, I will provide other extensions at the end of the guide in case you want to give them a shot.
Now, let's go into the tutorial.
1. Go to the Auto Refresh Plus extension page, and click Add to Chrome. By the way, other Chromium-based browsers, like Edge, could install extensions from Chrome Webstore as well.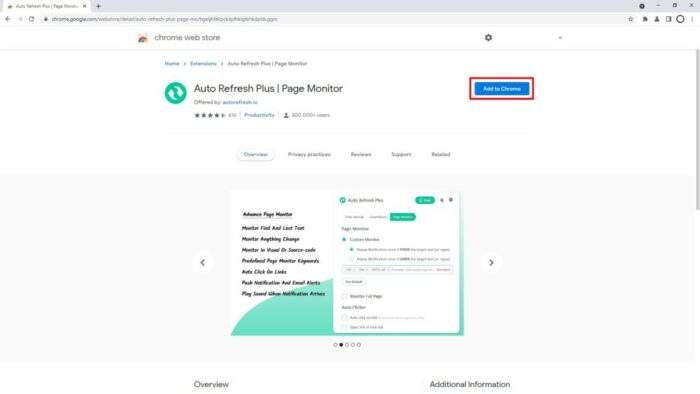 2. Next, click Add extension.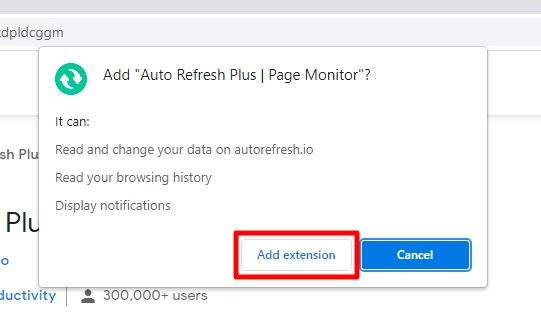 3. Once installed, go to the extension list and pin Auto Refresh Plus. This would make it easier to control later.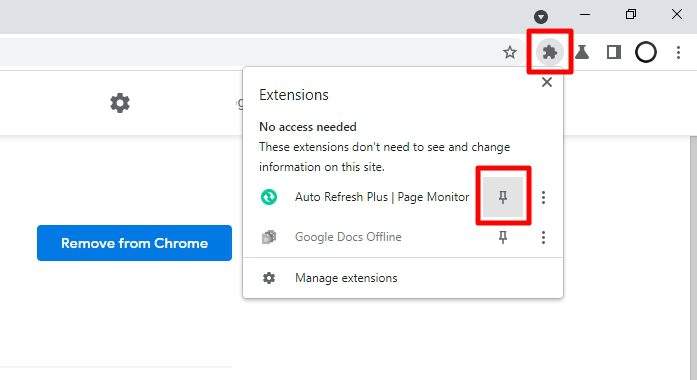 4. Visit the website you want to auto-refresh. And click the extension icon to reveal its settings.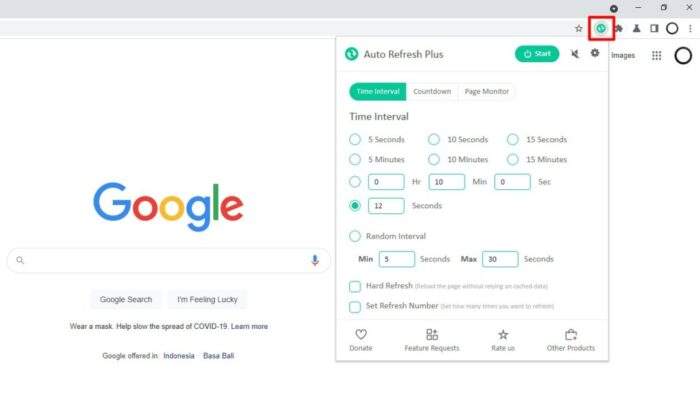 5. For the most part, you only need to select the Time Interval. Enabling Hard Refresh is also recommended. Then, click Start.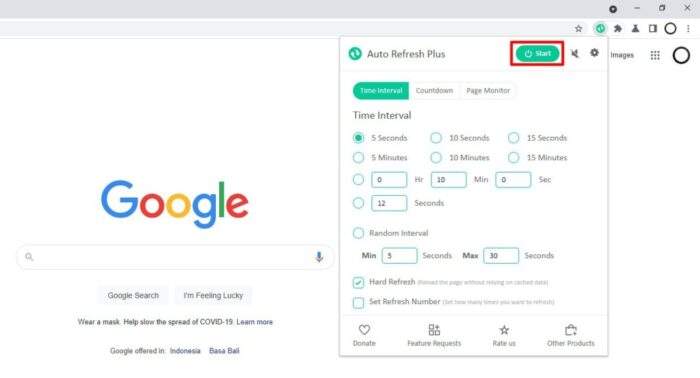 6. Auto Refresh Plus will need your permission to perform this action. Select Allow to continue.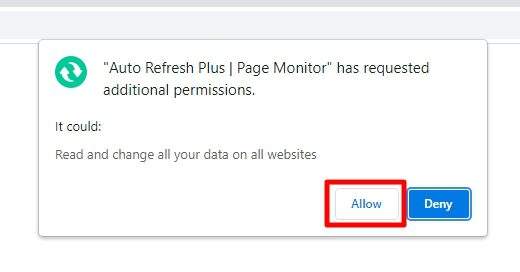 7. When everything is done, you can Stop anytime you want.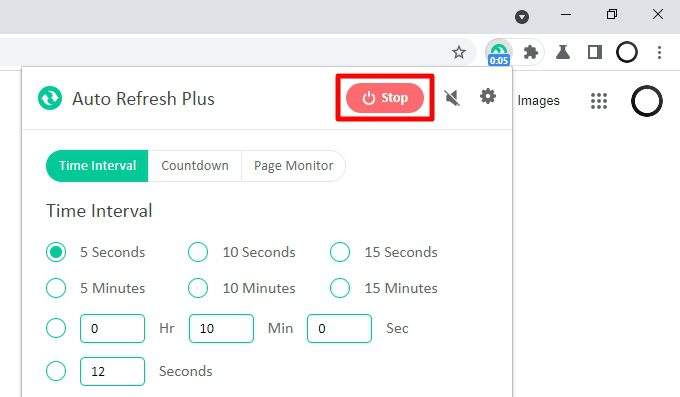 8. The extension offers plenty of customization you can find under the Settings button (gear icon).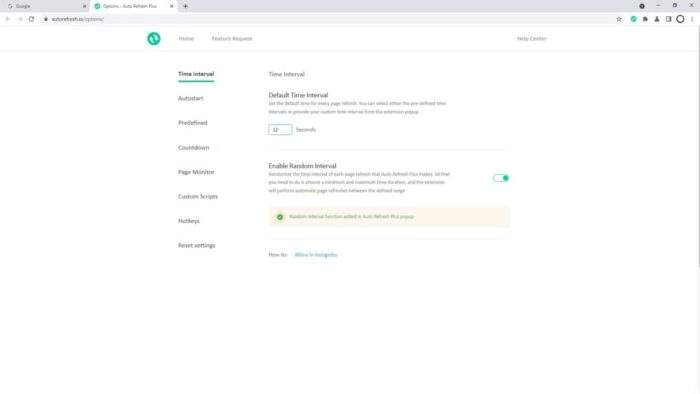 Other settings you could play with such as a random interval, auto start URLs, countdown timer, page monitor, and much more. The extension surprisingly has an active developer who keeps improving the function and adds more useful features.
But, in case you rather have a specific need, check out these similar extensions:
#2 Auto-refresh using a special web tool
An alternative method to auto-refresh a web page is by delegating a web tool that will do the job just as well. These websites are simple and only have one value to modify; the time interval.
This could be a more suitable option if you don't want to install another extension as they generally will add an extra performance burden to the browser. Here are some websites you could try.
To my surprise, these websites would also work on Chrome Android (and possibly iOS too). To stop it, close both the website and the auto-reloader website.
Anyway, that's what I have for you today. I hope this guide has helped you, and thank you for visiting.