Whether you want a fresh start or don't have anything else to do with YouTube, you can close the channel permanently with a few clicks. This process is easy and it will also remove all the likes, comments, videos, playlists, history, and every trace you have on the platform.
In this guide, I'm going to show you how to close a YouTube channel without deleting your Google account. That way, other Google services like Gmail, Docs, Maps, etc can still be used normally.
I also want to let you know that this guide is made in 2023 which may or may not be relevant by the time you are reading this article as YouTube changes its interface a lot. I will try to update the references as often as I can. With that said, let's get started!
How to permanently delete a YouTube channel
1. Log in to YouTube from your desktop device. Deleting a YouTube channel cannot be done via the YouTube Studio app.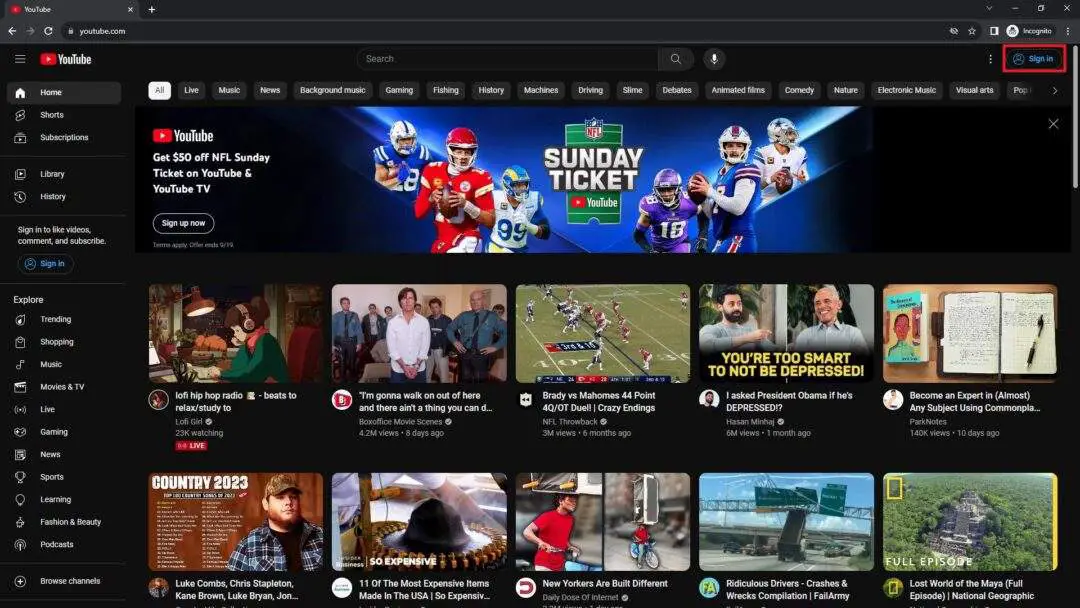 2. Now, click the profile picture and then select Settings.
3. On the Account page, click Add or remove manager(s).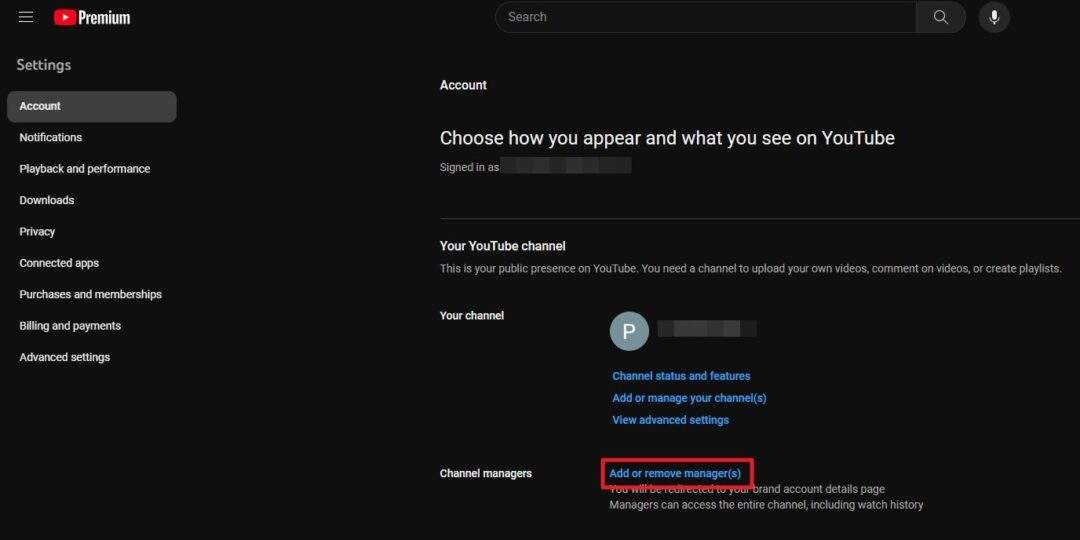 4. You will be directed to the brand account page. Click Delete account.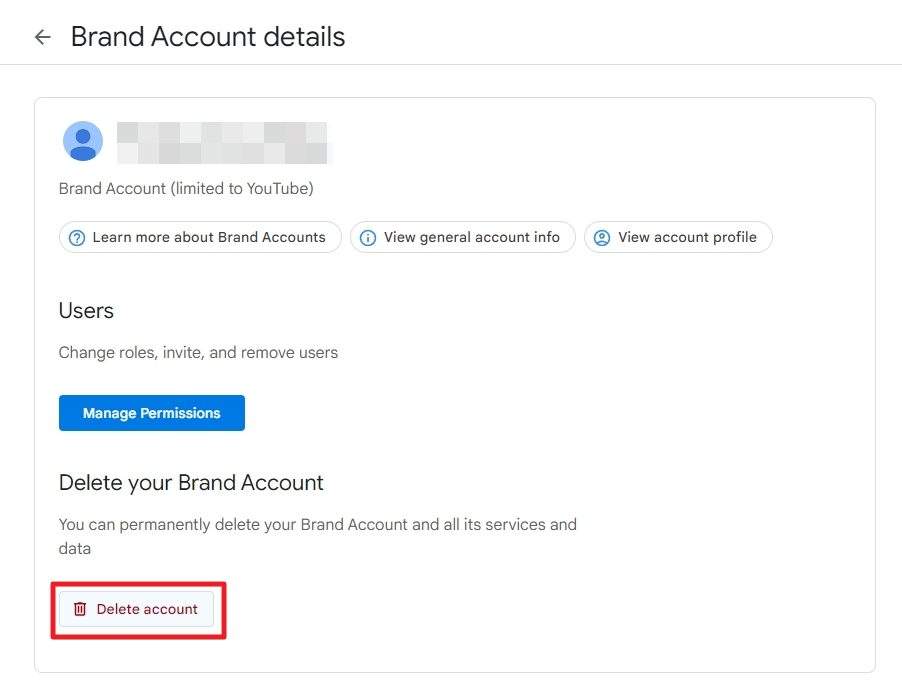 5. Sign in to your Google account to verify the action.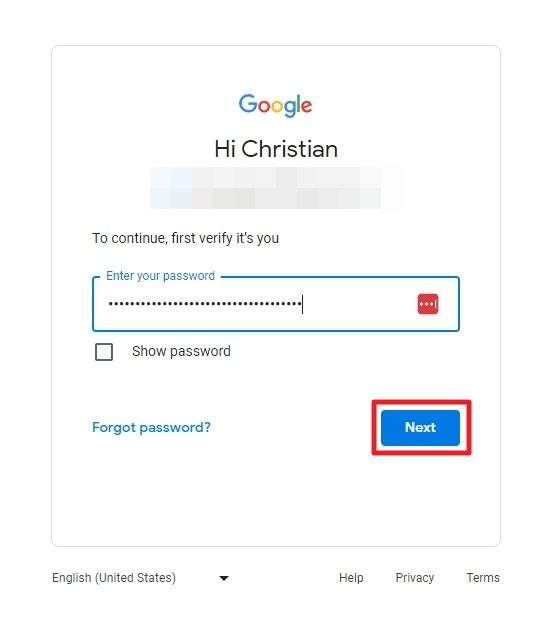 6. On this confirmation page, I recommend you Download your data before closing the channel in case there is something you want to keep.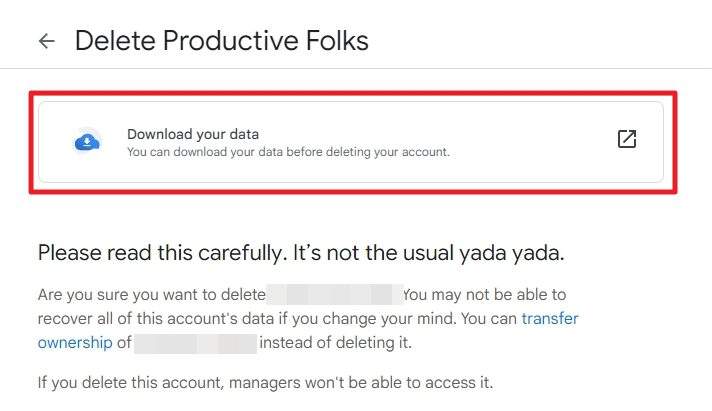 7. Make sure to read everything on the page, tick the two checkboxes, and then hit Delete account.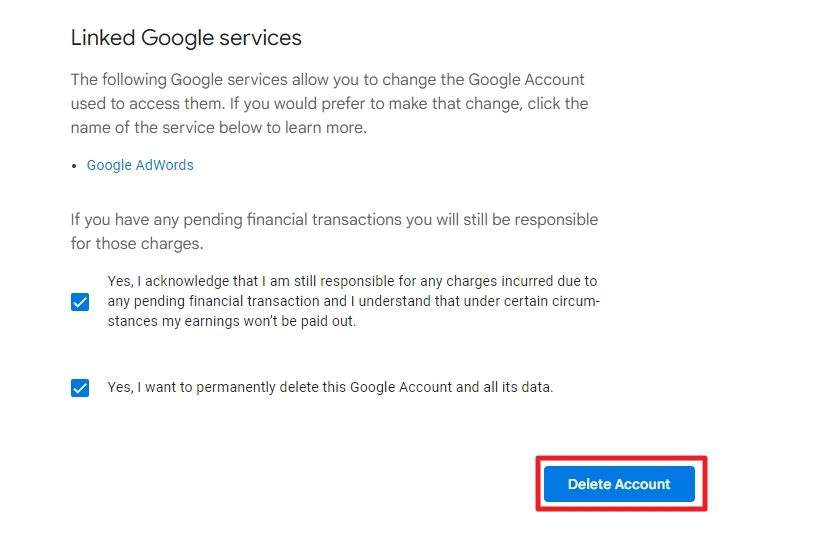 Now, the channel has been deleted permanently. However, if you feel this was a mistake, you can still recover the deleted channel within seven days.
How to recover deleted YouTube channel
1. Log in to your Google account and visit Manage your Brand Account.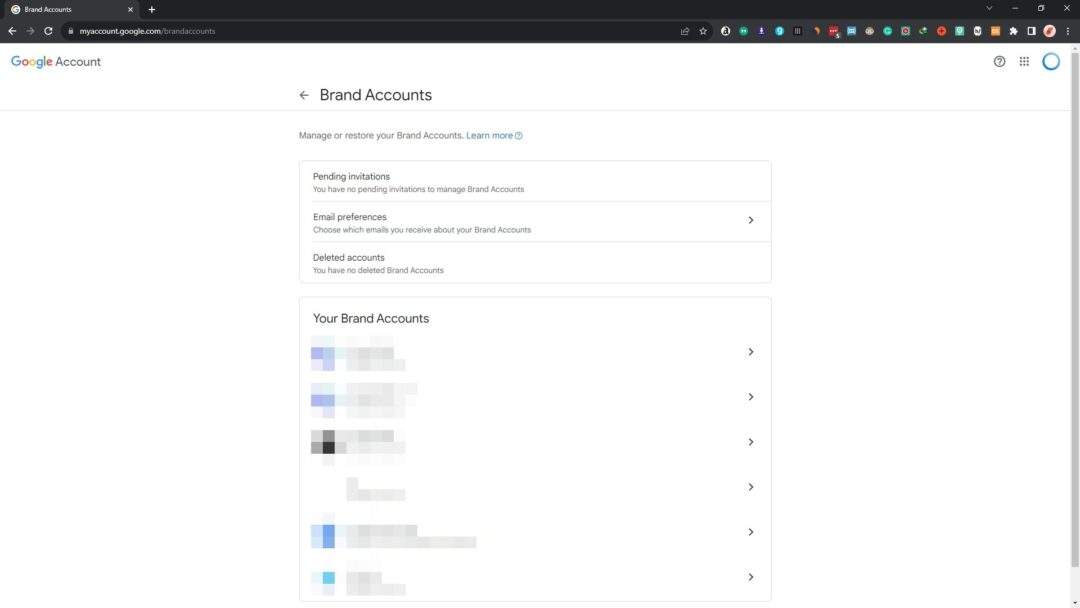 2. Click the Deleted accounts menu.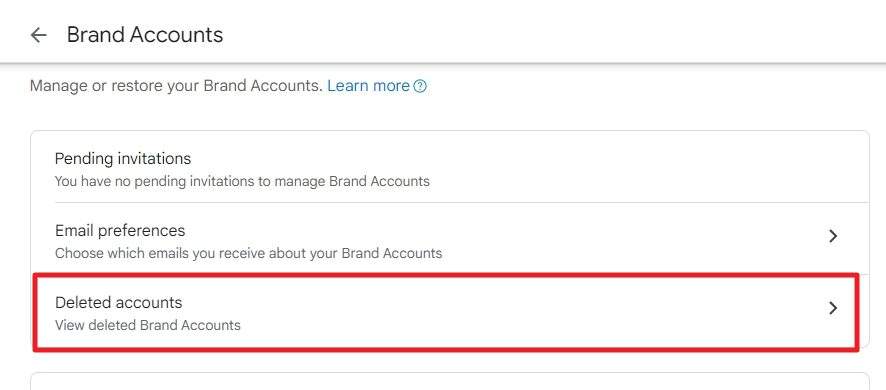 3. Then, click the Restore button to recover the channel.

The restoration process will happen instantly and you can start accessing the channel as normal.
Frequently Asked Questions
What are some reasons to delete a YouTube channel?
There are many reasons why someone might choose to delete their YouTube channel, including a change in career or interests, a desire for privacy, or a need to start fresh.
Can I temporarily hide my YouTube channel instead of deleting it?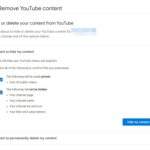 Yes, you can choose to temporarily hide your channel if you don't want it to be visible to others. Go to "YouTube Studio", click "Settings", navigate to "Channel", click "Advanced settings", scroll down, and click "Remove YouTube Content". After that, select "I want to hide my content" and follow the instructions on the screen.
What are the consequences of deleting a YouTube channel?
Deleting your YouTube channel will permanently delete all of your content, including videos, comments, messages, playlists, and history. You will not be able to recover your channel once it's deleted after seven days.
What are some common mistakes people make when deleting a YouTube channel?
Some common mistakes include not backing up important data before deleting the channel, not verifying their identity before deleting the channel, and not understanding the consequences of deleting the channel. Make sure to follow the steps carefully and double-check everything before proceeding.