Some people might not realize that Chrome OS builts for education and productivity, and it remains to be the key focus of its development over the years. This means a lot of new features are added in the hope of improving workflow and efficiency.
And to get a job finished quicker, there is no better way than embracing the (correct) practice of multitasking. Chromebook can show two app windows at the same time. It doesn't require a secondary monitor, both apps can run simultaneously while sharing the same screen.
In this article, I will show you several ways to split-screen two apps on Chromebook. These should be relevant on both laptop mode and tablet mode.
#1 Split windows by dragging to the side
1. Click & drag the top bar to the left or right side of the screen. For the tablet mode, you can use your finger to drag the window. Some apps don't allow dragging the window in a full-screen view, so you have to restore it first.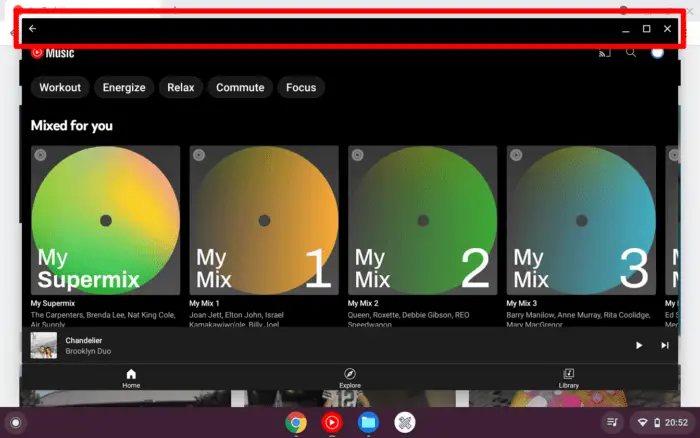 2. Once it shows a placeholder, you release the click.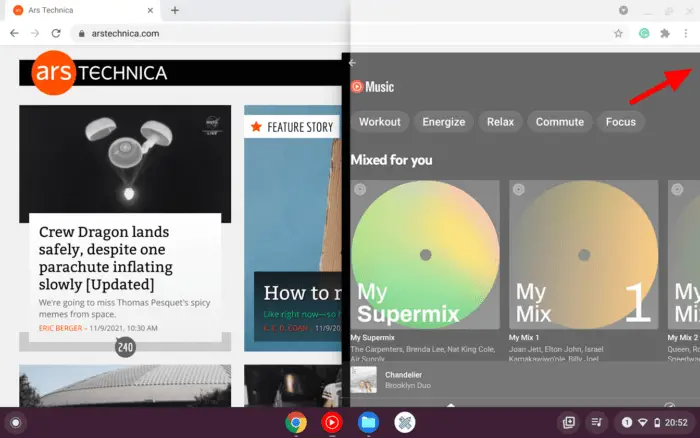 3. Do the same on another app, but put it to the opposite side.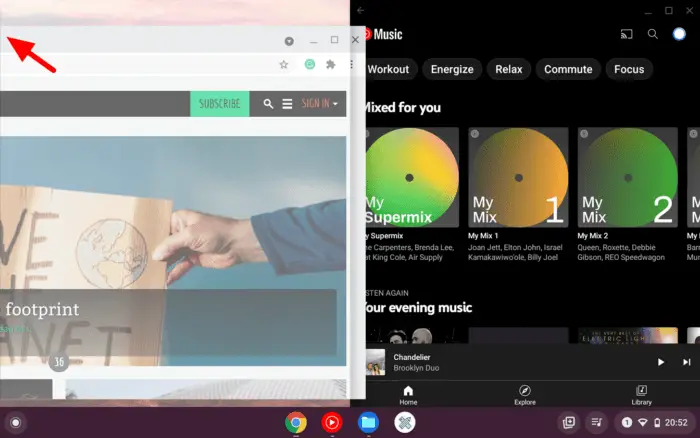 #2 Split screen by using Maximise/Restore
1. Click and hold or tap and hold the Maximise/Restore button.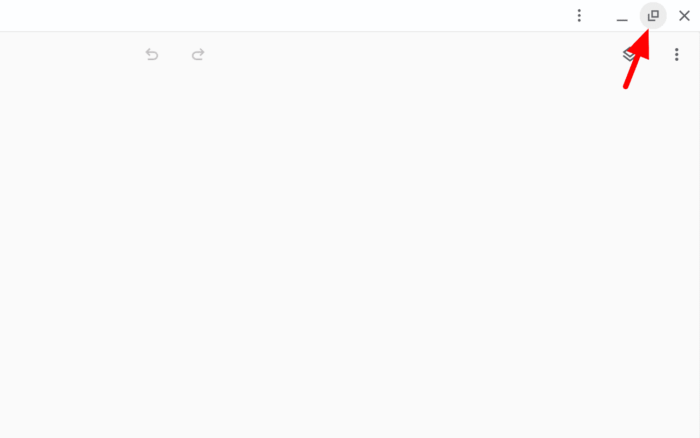 2. Then choose whether you want to place it to the left or right.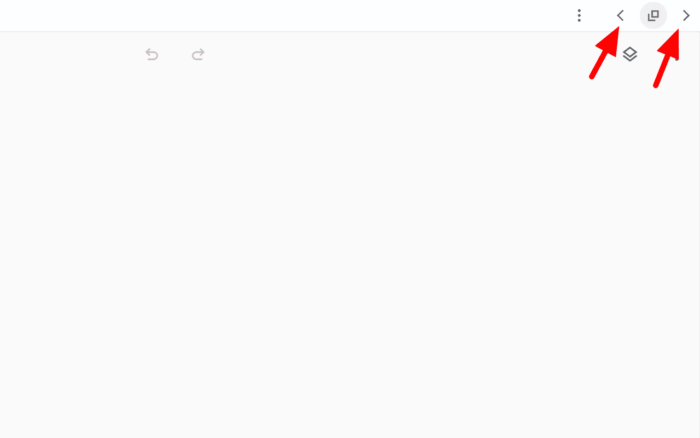 3. The window will move to the desired position. Do the same to the other window.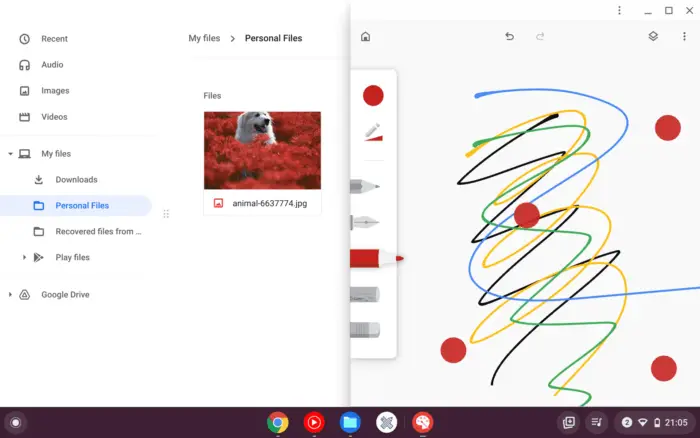 Adjusting the window size
Chrome OS will split two apps by giving them equally 50% each of screen territory. But you can always make one of them bigger or smaller by dragging the line the separate them. The content inside the window will dynamically rearrange and change its position according to the screen size.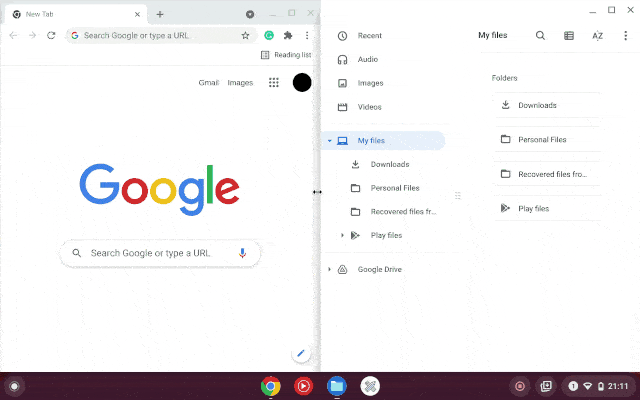 Even with that, some apps are best experienced on a full screen. Expect noticeable discrepancies when some app window is overly compressed. To combat that, you can cast the screen onto a larger monitor or invest in a portable monitor if you frequently encounter the issue.