Why I can't copy big files, over 4GB in size to my 8GB USB flash drive?
You might ask that question when you are trying to transfer a new file into USB stick although there's plenty of free space available. Don't worry, your USB stick is not damaged. It's pretty normal.
Most USB flash drives configured with a FAT32 type, which it cannot receive file larger than 4GB. Manufacturers often choose this format because it can be used variety of operating systems.
So, to transfer a file larger than 4GB, you have to switch from FAT32 to NTFS. Luckily, it's easy to achieve and I'll show you how.
How to transfer 4GB files to USB stick
Switching from FAT32 to NTFS will erase data in the USB stick. Backup your files first by copying them to a PC before proceeding.
1. First, plug in your USB stick/USB flash drive to a computer. Then go to This PC.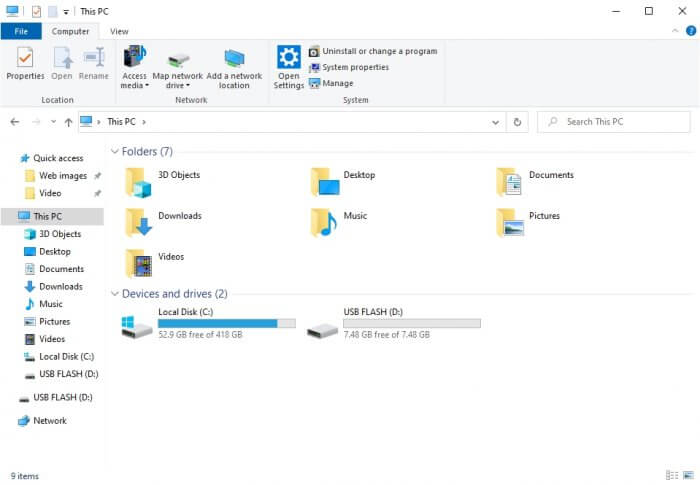 2. After that, right-click on USB drive, then click Format…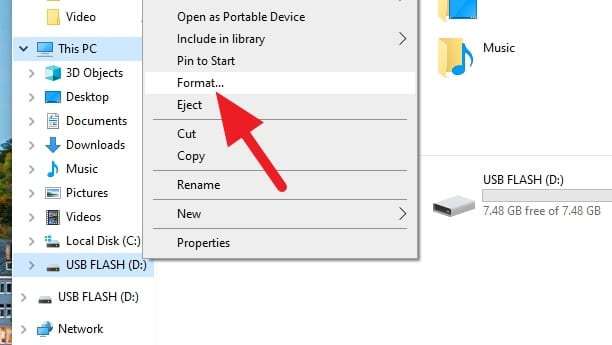 3. On the File system, select NTFS. Then, click Start.
3. It will show a warning to remind that this action would delete all files on flash drive. Click OK to continue.
4. Wait until it finished. Click OK.
5. Now the USB stick has been converted from FAT32 to NTFS. It can start receiving a file larger than 4GB.
Just for your information, NTFS was developed by Microsoft, which means it only works for Windows devices. You can use it on Linux or Mac devices but the status will be 'read-only'. It won't be able to create or receive new files.
So, if you want to use USB sticks across multiple operating systems, then FAT32 is probably the best format despite of its limited capability.